You have /5 articles left.
Sign up for a free account or log in.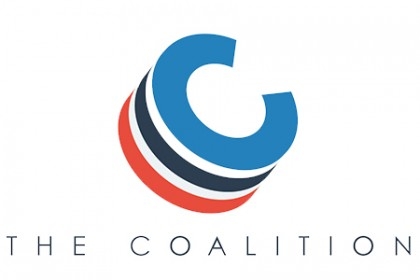 Eighty leading colleges announced in September that they were creating a new basic application, which they in turn would customize, moving them away from reliance on the Common Application. At the time, members of the Coalition for Access, Affordability and Success said the new application would be released this summer, and coalition leaders acknowledged the possibility that not all members of the coalition would use it the first year out.
Now it turns out that a few dozen members of the coalition (which is now up to 93) don't plan to use the application during the next admissions cycle. Coalition leaders say this isn't a big deal, but some high school guidance counselors disagree -- especially since the coalition will not say which colleges are opting out of the application. In online discussions of admissions issues -- in which some counselors and college officials have been critical of the coalition from its launch -- officials said they were taken aback when they heard at coalition presentations that as many as 40 colleges might be opting out of the new application this year.
More than 60 of the coalition members plan to use the new application, James G. Nondorf, vice president and dean of admissions and financial aid at the University of Chicago, said in an email speaking for the coalition, suggesting that the nonparticipants are in the low 30s. Of course, critics note that more colleges may opt out.
He said that, closer to the application launch in July, the coalition would publish a list of which colleges were using it and which were not. But he said it was not a cause of concern that some are holding off a year.
"The decision of whether or not to go live this year with a coalition application is largely driven by the technology resources at individual member schools and being able to support a new application this coming cycle," he said. "Some members must also engage their public legislatures, and that requires more time."
Nondorf also said that the coalition has been making progress in reaching out to high school counselors explaining the idea behind its efforts and developing new tools that will encourage all students -- and especially low-income students -- to apply to college. An executive director for the coalition will be announced later this week, as will some of the first essay prompts for the coalition application.
But Rafael Figueroa, dean of the college guidance team at the Albuquerque Academy, said he was surprised when he attended a recent admissions gathering to hear that a significant minority of coalition members were not going to be using the new application. Figueroa said that at a high school like his, where everyone goes to college and many to the competitive institutions in the coalition, students and parents have been asking about the new application since it was announced.
He said part of the frenzy is that students have heard that all the top colleges were on board, and so they wanted to be, as well. He said he doesn't know what to tell students, and so that's why he has posted requests to social media for a list of all colleges that are definitely in and those that are holding off.
Figueroa also said that parents who have heard about the coalition feel that its application "is something they should be part of," and that he doesn't know what to tell them, either. He said the coalition is using a "bait and switch" by implying all or most of its members would participate when that's not the case. "They are adding confusion to a murky situation," he said.
He is also concerned, he said, that a few colleges are planning to only offer the coalition application, recreating the problem many see with the Common Application of having but one system to use. Figueroa said he and others had been under the impression when the coalition started that there would be choice involved, and that applicants who did not want to be the first to use a new system wouldn't have to do so. The University of Maryland at College Park and the University of Washington confirmed that they are planning to use only the coalition application in the next admissions cycle.
Jon Boeckenstedt, associate vice president of enrollment management for policy and planning at DePaul University, who has been a prominent critic of the coalition, said he's not surprised that some members are hesitating to move forward this year. He said he continues to hear of "near unanimous pushback" from high school counselors, who complain of being "unable to get answers" from the coalition. He also said that admissions directors naturally worry about using a new admissions platform in its first year.
Inside Higher Ed reached out to a number of colleges that are members of the coalition. The University of Chicago, Emory University and Hamilton College are among those that do plan to use the coalition application.
John F. Latting, dean of admissions at Emory, said that he did not see problems going forward. He noted that Emory, like most colleges using the coalition application, will also offer the Common Application.
Among those confirming that they are holding off a year are Colorado College, Georgia Institute of Technology, Michigan State University, Mount Holyoke College and the University of Vermont.
Richard Clark, director of undergraduate admission at Georgia Tech, said via email that "we decided to wait until after year one to implement the coalition application. We'd like to use the next year better understanding the technology and framework, so we can insure a smooth launch in the fall."
"One tangible step we are taking," Clark said, "is to travel the state of Georgia with the University of Georgia and Georgia State University this fall presenting workshops for counselors and parents. While we have done these on some level in the past, we'll be doubling our efforts and including GSU for the first time. This will insure that these three major research universities are all within 50 miles of every citizen of our state. We believe action steps like this will be incumbent upon coalition members as we seek to fundamentally change access and awareness."
James Cotter, director of admissions at Michigan State University, said the university remained excited about the coalition, but opted to hold off for a year "partially based on tech resources. We are in the midst of launching a new website, and as you are likely aware, this is MSU's first commitment to use other than our own institutional application."
Others who are going forward this year -- while keeping the Common Application option -- are citing goals that are little less lofty than the ones coalition leaders stated in September: revolutionizing admissions with, among other things, a "digital locker" in which students throughout high school could store objects to use as part of an admissions portfolio.
A key motivation is practical, to avoid the reliance on the Common App that left many colleges in trouble in 2013 when the service had numerous technology problems that delayed applicants from submitting their applications.
Monica C. Inzer, vice president and dean of admission and financial aid at Hamilton, said via email that she was "conflicted" on whether to join the coalition and whether to offer the application in its first year, but decided to do so.
"I think that what started out as a backup plan for the Common Application has potential to be a good tool with fairly nifty technology and, more importantly, lots of folks who I admire and trust are working very hard on the access front and to ensure that this is not just another arrow in the quiver for privileged students," she said.
Inzer noted that she was on the Common Application board when "things unraveled" and that the experience was "humbling and eye-opening, among other things, but made me realize how vulnerable we all are by having all of our eggs in one basket. And while the Common App ship has been righted … and my institution will remain a loyal member college, my top priority has to be to ensure that Hamilton's prospective students have access to another application option, as a fail-safe if nothing else."
She said she realizes that there are many who doubt the coalition is going to improve admissions and that "the communication may not be as elegant or timely as everyone would like. But I hope that there is also some partnership and patience on both sides of the desk because, at our core, I think we all have the same good intentions."
More from Traditional-Age