An interview with the president of the Korea Advanced Institute of Science and Technology.
The president of the Korea Advanced Institute of Science and Technology said the institution's focus on English-language courses and the introduction of social events for international staff and students has helped make the campus more attractive to those from overseas, but internationalization is still a "challenge" across the country.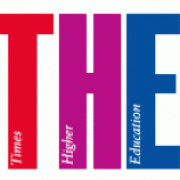 Sung-Mo Kang said that 85 percent of courses at KAIST are taught in English, while a program called KAI (Korea Advanced Institute) Plus hosts events for overseas scholars and students. He added that the institution has also upped its financial support for students from developing countries, as part of a drive to recruit more international students.
"Foreign students are our best ambassadors, as they are the ones that can encourage other people to come to KAIST," Kang told Times Higher Education.
Despite these improvements, he said that recruiting international students and staff is a "challenge," as Koreans "feel much more comfortable talking in Korean languages rather than in English" and international schools in the country are usually expensive and faith based, which can put off overseas scholars with children.
"Korea is relatively new in this area compared to Hong Kong or Singapore," he added. "When foreigners use English, Korean people, including KAIST students, are not quite used to it."
"We [are trying] to become a more international organization, but in order to do so more people need to be able to communicate in English. For instance, there needs to be more road signs in English. This is not just an issue for KAIST but for many other Korean universities."
Last month, Times Higher Education reported a study based on interviews with foreign staff at Yonsei University in South Korea, which suggested that some overseas academics feel disempowered and usually leave a few years after being recruited.
But Kang said that many international staff at KAIST stay "a long time."
"One of our foreign professors recently got tenure. Our tenure process is very rigorous, so this provides a good role model," he said.
More than a quarter of academic staff (27 percent) at KAIST come from overseas, while international students make up more than 7 percent of total student numbers, according to the institution.
Kang was speaking to THE after the 2016 International Presidential Forum on Global Research Universities in Seoul, which was on the theme "social responsibilities of higher education and strategic global partnership."
He added that the university's "educational philosophy" can be represented as the Greek letter pi (π) -- the horizontal bar symbolizes breadth of knowledge, while the two prongs represent in-depth knowledge in a chosen field and entrepreneurial spirit, he said.
The university recently launched a five-year combined bachelor's and master's program, which will include the study of entrepreneurship and begin later this year.
"It's less important for science students who want to get involved in pure research, but for engineering students who do applied research to lead to a profession, the pi model is very important," he said. "The unemployment rate in Korea is high. Students need to look at creating new jobs on their own."
Read more by
You may also be interested in...
Today's News from Inside Higher Ed
Inside Higher Ed's Quick Takes