You have /5 articles left.
Sign up for a free account or log in.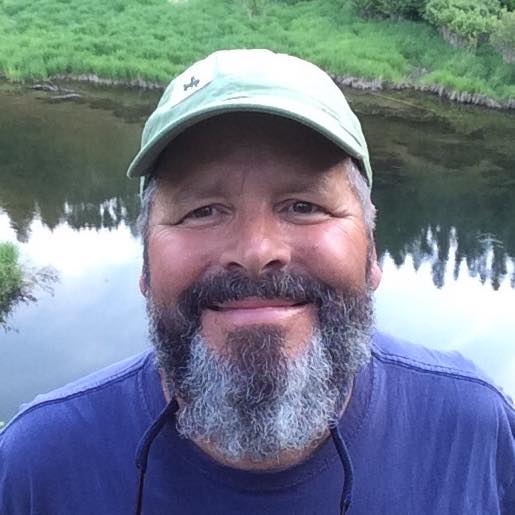 A Wyoming journalism instructor and student newspaper adviser says his college is penalizing him in retaliation for unflattering news articles.
Rob Breeding, who has taught for three years at the public, two-year Northwest College, said administrators there have added unjust conditions to his continued employment and delayed his tenure review because the student newspaper, the Northwest Trail, which he advises, recently published several articles that painted the administration in a bad light.
One article Breeding highlighted revealed a law enforcement instructor had accidentally left a gun on campus. A subsequent editorial by the Trail's managing editor criticized the administration for alerting faculty and staff members to the incident but not students. "The students had to pull that story out of the administration, that it actually happened," Breeding said.
Another article, which led to a meeting between college officials and Breeding, raised concerns from students that a college investigation into campus drinking had been mishandled and resulted in the unfair firing of five resident assistants. The Trail has also covered college spending, including a raise for its president and employee bonuses, amid an ongoing budget crunch.
After the articles were published, Breeding said, an otherwise smooth review of his qualifications -- in light of updated accreditor requirements -- took a turn for the worse, piling hoops on hoops if he wanted to keep his job.
The law firm Hacker, Hacker & Kendall sent a letter to Northwest College President Stefani Hicswa on behalf of Breeding detailing the allegations. "We are deeply concerned that the conduct at issue constitutes a form of unlawful and inappropriate retaliation for protected First Amendment activities," it says. It also raises concerns that the journalism department and student newspaper's very existence might be in jeopardy.
"The college has latched on to the idea that my degree is not in journalism," said Breeding, who has worked both as a reporter and journalism teacher for more than two decades. He has a bachelor's degree in political science and a master's in liberal studies. Now, he said, the college is requiring him to obtain 18 hours of graduate-level journalism credits and has delayed by a year when he will be up for tenure.
"I have experience. That's why I was hired," Breeding said. "So it doesn't make any sense for them to come back now and say I actually can't do it."
A college spokesman declined to comment, citing "personnel matters."
The college's attorney, Tracey Copenhaver, did, however, respond to the letter with another letter denying the allegations, which said, "Your accusation that the college is making decisions based on the content of some articles published in the Northwest Trail is inaccurate and false."
Copenhaver's letter says the college "has attempted to review qualifications of all instructors, not just a few, and certainly not just Rob Breeding. To our knowledge all instructors that were similarly situated have been treated alike." It also says that the tenure delay "was to benefit Rob, not hurt him" in order to give him time to meet new qualification requirements, the absence of which might factor into a tenure decision.
Many colleges in the Midwest have been scrambling to bring their faculty in line with a regional accreditor's clarified edict from last year that professors must have graduate-level training in their field. But some on campus say these new provisions have been applied unevenly.
Jeannie Hunt, a tenured professor of speech communication at Northwest College, said she and just two others (including Breeding) were told they would need additional graduate credit hours, whereas others on campus without a relevant graduate degree were given a pass or were allowed to make alternative arrangements.
"The three of us who were asked to do it all had some sort of negative impression with our administration," she said.
"A journalism adviser isn't exempt from requirements of other faculty," said Frank LoMonte, executive director of the Student Press Law Center. But if conditions are applied unevenly, "you have to ask whether that's a legitimate requirement or a smokescreen."
"It's very, very commonplace for journalism advisers not to have the same academic credentials that other faculty have … [because colleges] hire journalism faculty based on their experience in their profession," LoMonte said. "Any removal of a journalism adviser is always going to be accompanied by justifiable suspicion, because firing is so often used as an indirect tool of censorship. We regularly see advisers threatened with their jobs or even fired for no other reason than supporting inquisitive journalism by their students."
It's not even the first time Northwest College has come under fire for ousting a journalism adviser. Six years ago, Ron Feemster's contract at the college was not renewed because, he said at the time, administrators balked at the sometimes unfavorable stories he encouraged his student reporters to pursue. He chronicled years of pressure from officials to publish only benign, positive articles in a 2010 post for Inside Higher Ed.
"There were no bones about it that it was a retaliatory discharge," LoMonte said. "They weren't subtle about it. There was no other motivation for it. They just wanted to be rid of somebody who was supportive of aggressive journalism …. When you have a second journalism adviser being put under pressure, it raises the questions of the whether the culture of that campus is respectful of the press."
"The administration as a whole … does not treat me with the respect I think I deserve as a student and as a reporter," said Alexandria Preis, editor in chief of the Northwest Trail. "I think that the administration doesn't like when people on the campus find out about things."
She noted that threatening Breeding's job jeopardizes the entire journalism department, since, Northwest being a tiny college of around 1,500 students, he is the department's only faculty member.
"Having the opportunity to have a student media is really important," Preis said. "So it's really worrisome to me that such a small college would want to shut down an opportunity for students to learn and question what's going on around them. It's a really important aspect of being in college."
More from Academic Freedom