You have /5 articles left.
Sign up for a free account or log in.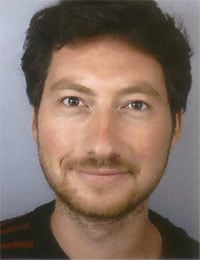 By most measures, Johannes Haushofer has successfully launched his academic career. After earning degrees at the University of Oxford, Harvard University and the University of Zurich, he landed a postdoc at the Massachusetts Institute of Technology, and he's now an assistant professor of psychology and public affairs at Princeton University. You can check out his CV here.
But the CV academics have been talking about the past few days isn't standard. It is Haushofer's CV of Failures, listing all the rejection he has faced in his academic career, from programs of study to jobs to grants.
Haushofer introduces his failure CV by explaining its rationale: "Most of what I try fails, but these failures are often invisible, while the successes are visible. I have noticed that this sometimes gives others the impression that most things work out for me. As a result, they are more likely to attribute their own failures to themselves, rather than the fact that the world is stochastic, applications are crapshoots and selection committees and referees have bad days. This CV of Failures is an attempt to balance the record and provide some perspective."
He notes that others have done the same and credits an article in Nature by Melanie I. Stefan for giving him the idea.
Others have argued over the years that academe would be a better place for all with more understanding of failure, and how it may lead to success.
In a 2012 essay in Inside Higher Ed, Edward Burger, then a professor at Williams College and now president of Southwestern University, described how he required students to engage in failure in his courses, by trying things that would not work, and that part of their grades were based on the quality of the failure.
The CV of Failure is generally winning good reviews on social media:
Not everyone has been impressed. Some have noted that Haushofer's failures were fairly quickly followed by success. Sure, he was turned down for assistant professor jobs at Harvard and MIT, but he landed one at Princeton. He cites five papers that were rejected for publication, but has far more on his official CV that were published.
A column by Sonia Sodha in The Guardian argued that "only successful people" can afford to share such a failure CV, and that such a document could send the false message that one needs only try and try and success will follow. The column suggested it would be better for successful people to publish "CV of good fortune." She explained: "It's not to say that I can't take any credit for any successes I might have had, but I think my own good fortune CV would contain more hard truths about how the world works than my failure CV."
Of course, success and failure are relative. The last item on Haushofer's document, added after he posted it originally: "This darn CV of Failures has received way more attention than my entire body of academic work."