You have /5 articles left.
Sign up for a free account or log in.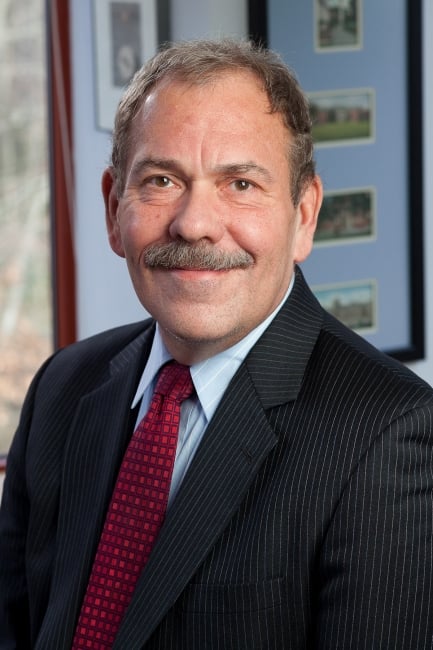 University administrators and higher education groups are urging the U.S. Department of Education to regulate all teacher preparation programs according to the same rules, regardless of whether students learn in the classroom or online.
The department is still tweaking its proposed rules on how states should evaluate teacher preparation programs. Since April 1, the department has collected input specifically on how those rules would affect distance education programs, in which education is delivered in some setting other than a brick-and-mortar classroom -- a growing segment of teacher education. The comment period closed on Monday.
The rules, which have been in the works for years, have been a source of controversy because of how they seek to connect student outcomes to federal funding in the form of Teacher Education Assistance for College and Higher Education (TEACH) Grants. Some critics have cried federal overreach, saying that complying with the rules will be more expensive and time-consuming than the department estimates. Others have said the rules will grant states themselves too much power, as a teacher preparation program could lose its TEACH Grant if a single state rates it "low-performing" or "at-risk."
Nearly 5,000 individuals and organizations have commented on the proposed rules. A few dozen submitted their thoughts during the one-month period when the department reopened for input on regulating distance education programs. While many of those who submitted comments repeated concerns heard during the first comment period, many of them wondered why the department is singling out distance education.
"Why is it necessary for the proposed regulations to discriminate against distance education or any mode of instruction by creating separate criteria or measures?" asked Pamela Shay, senior vice president for accreditation and institutional effectiveness at Franklin University in Ohio. "The need for multiple measures can be simplified by treating all teacher education candidates the same regardless of how they obtained their skills. This would avoid the confusion of creating additional measures for distance education or other modes that are difficult to distinguish from each other."
Arthur Levine, president of the Woodrow Wilson Foundation, echoed those concerns. In his comments, he said the department should focus on the needs of future teachers and their students, not the organizations that provide the education.
"Whether a traditional bricks-and-mortar institution or a virtual online prep program, any teacher preparation approach must ultimately demonstrate its effectiveness by showing that its graduates know and can do what it takes to advance students' learning," Levine wrote. "The years ahead are likely to bring a dramatic expansion in the number and types of education providers. Building on the existing providers, we will continue to see for-profit and not-for-profit; brick, click, and brick and click; local, national and international; and combinations thereof."
The Woodrow Wilson Foundation is one of the organizations pushing for such a development. The foundation is working with the Massachusetts Institute of Technology to help teachers use digital tools to teach STEM courses.
The Online Learning Consortium, the University Professional and Continuing Education Association (UPCEA) and the WICHE Cooperative for Educational Technologies (WCET) -- three organizations that deal primarily with online education -- previously commented to say the proposed rules focused too strongly on face-to-face programs. The department, they wrote, had not "sufficiently considered the ramifications for the growing community of students learning at a distance."
The proposed rules for distance education programs fixed that problem, but created another, Russell Poulin, WCET director of policy and analysis, wrote in blog post. Enforcing different regulations depending on a program's mode of delivery "discriminates against distance education," he wrote. "There should not be a distinction between distance education, face-to-face instruction, blended learning or any other mode of learning."
WCET was also among the organizations questioning the federal government's definition of distance learning. According to that definition, those programs involve settings where students are "separated from the instructor."
"This creates a large loophole for students enrolled in programs that are neither fully 'distance' nor fully 'brick and mortar,'" wrote Poulin, referring to blended programs that combine face-to-face and online education.
Other organizations interpreted the definition differently. The American Council on Education, for example, said in its comments that it believed the definition "would include hybrid or blended models of instruction." The American Association of Colleges for Teacher Education, meanwhile, said it "seems to apply to courses rather than to complete academic programs," which, if correct, would cause confusion for programs that offer both face-to-face and online courses.
The final rules are expected in September.