You have /5 articles left.
Sign up for a free account or log in.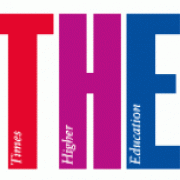 Research at universities in the Middle East and North Africa is "very often underreported" because academics see their work as private, says a senior academic administrator at a Moroccan university.
Gina Cinali, director of the office of institutional research and effectiveness at Al Akhawayn University, believes that scholars in the region -- which is sometimes abbreviated MENA -- often do not share their research because they feel that they "do not owe it to the institution."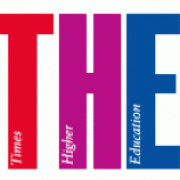 "They have a feeling that 'this is my research,'" she said.
In an exclusive interview with Times Higher Education during its THE Africa Universities Summit last month, Cinali said that in other cases academics "forget" to tell colleagues about their research or do not share their work because "they're not proud" of it.
"My view is -- and most institutions have this view -- that [if academics are] employed on a full-time basis, on a salary with an office and resources, then they owe it to the institution to share what's done with their time," she said.
"But I find very often it goes underreported."
Cinali added that she thinks universities in the MENA region must focus on improving pedagogy. She said that while effective teaching and learning strategies are a challenge at universities across the world, she believes poor teaching is "more prevalent" in the region because lecturers in these areas are "reluctant to change."
"University professors come out with their Ph.D. and then they're let loose in the classroom and it's assumed that they can teach," she said. "So they might be excellent in their field but they might be horrible teachers, or they might be natural-born lecturers -- you never know."
She added that there are "a lot of senior professors" who see students as an "inconvenience" and "read from their lecture notes" instead of "having an exchange with students that really stimulates their critical thinking."
She suggested that more universities should establish centers for teaching and learning -- which have already been introduced in some of the smaller liberal arts colleges in the region, she said -- and that institutions across Africa could launch a "buddy system" in which academics would be teamed up to share advice on teaching methods.
"We know that some of our professors are brilliant but shy, and they just need the right tools to go into the classroom. They need to be on top of their game about what's new in their field and the new delivery methods. That's what's lacking," she said.
She added that another issue is that many countries in Africa and the Middle East lack national quality assurance bodies, and those that do exist do not emphasize teaching quality.
"Unless that [quality assurance check] is there, it's easy for someone to say, 'I've been here for a while, I can't be bothered' [to improve learning and teaching]," she said. "There needs to be some kind of push for accountability and quality oversight from within the institution and outside."
She said that universities that have lecturers who are "really struggling" with teaching must either find them a different role or "let go of them."
"It's not right for the university to have a professor who either doesn't care or is completely inept at teaching," she said.