You have /5 articles left.
Sign up for a free account or log in.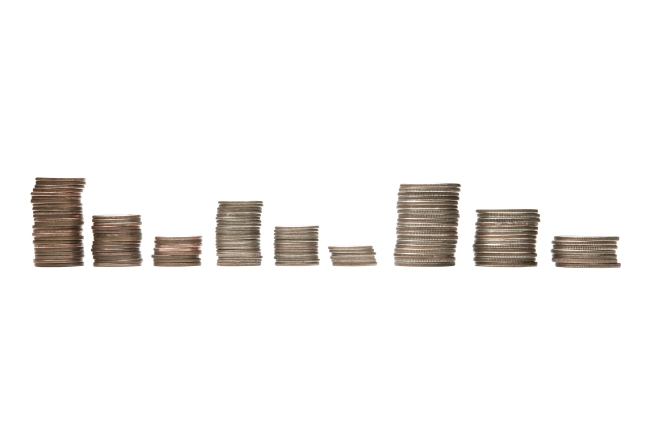 Students who enroll in certificate, associate and bachelor's programs at for-profit colleges and universities generally see a decline in earnings (and typically greater debt) five or six years after attendance, compared to their earnings before enrollment, according to a study released Monday.
The study combines data from the U.S. Education Department (on enrollment of those receiving federal aid) and the Internal Revenue Service (on income levels). Information was collected on about 1.4 million students who enrolled between 2006 and 2008 -- making the cohort examined quite large.
Further, the paper argues that its use of federal tax data allows "for more accurate measures of employment and earnings than the self-reported survey data used in most previous studies of the sector." Most for-profit students are employed prior to enrollment, so comparisons are possible of pre- and post-enrollment income levels.
The research was conducted by Stephanie Riegg Cellini of the Trachtenberg School of Public Policy and Public Administration at George Washington University and Nicholas Turner of the Office of Tax Analysis at the U.S. Department of the Treasury. The study was published by the National Bureau of Economic Research (abstract available here). The head of the primary lobbying group for for-profit colleges is questioning the methodology.
The authors offer some caveats for their findings. They note that their finding of a negative economic impact of enrolling at for-profit colleges is significantly due to the large share of students at for-profit colleges who leave without the certificate or degree they were seeking, ending up in many cases with significant debt. Generally, those who finish their programs experience better results. (But only about 30 percent complete associate and bachelor's program, the study says.)
The authors also note that the period studied coincided with the economic downturn that started in 2008, potentially depressing wages and job opportunities. It may also be worth noting that in recent years, some for-profit colleges have closed, while others have announced reforms in admissions and enrollment policies.
Still, the authors write that their findings raise concerns for those who enroll at for-profit colleges and for policies about such students.
Among certificate-seeking students, the study also obtained data to compare the results of for-profit education and a public higher education -- and the comparisons were not flattering to the for-profit sector.
"[W]e find that for-profit students experience lower earnings effects than their public sector counterparts, a result that holds even after accounting for differences in student demographics and programs of study," the study says.
"Separate analyses of the 10 most popular fields of study reveal that for-profit students experience higher returns than public students in only one field (cosmetology), yet none of the top ten fields can be "shown to generate positive total earnings gains for for-profit students."
The study notes that some students fail to complete their programs in all sectors of higher education, but says that the cost of this failure is much higher on students in for-profit higher education.
"The negative earnings effects we find are troubling given the debt that students incur to attend for-profit institutions," the study says. "Examining the distribution of average annual earnings effects and average annual debt payments reveals that the vast majority of for-profit students experience both higher debt and lower earnings after attendance, relative to the years before attendance. Finally, among certificate students we find that despite differences in public support for higher education across states, in all 50 states public support for higher education across states, in all 50 states public institutions reveal higher earnings and lower debt than local for-profit institutions."
The study concludes by noting that those who finish their programs do tend to see a positive impact on wages, but this is a minority of those in bachelor's programs. In master's programs, where 60 percent complete, the impact is more clearly positive overall. Further, the conclusion says that there are individual students who benefit from all kinds of offering at for-profit colleges, and that some for-profit colleges do better than the averages show.
Steve Gunderson, president and CEO of the Association of Private Sector Colleges and Universities, issued a statement Monday questioning the study.
"The study's methodology is an extension of the flawed logic behind the gainful employment regulation -- it looks only at short-term earnings and not at the lifetime benefit of higher education to a new traditional student and their family," Gunderson said. "Career education is the most direct pathway for a new traditional student to the middle class – without a career focused degree or certificate, these students would not have an opportunity to improve their earning potential. The fact is that others in higher education simply do not serve new traditional students and those that do have lower graduation rates than our sector. If we are serious about advancing economic opportunity for all, we need to work collaboratively across all of higher education to focus on what works and doesn't work and provide access, opportunity and outcomes to all Americans seeking to improve their livelihood."