You have /5 articles left.
Sign up for a free account or log in.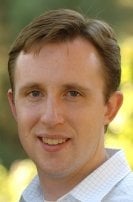 The 2015-16 academic year has seen numerous shootings, some deadly, of students, and a national debate over guns on campus. On Wednesday, with the academic year winding down, an engineering professor was shot and killed at the University of California at Los Angeles.
Reports of a morning shooting in the engineering building at UCLA left many on campus terrified and students running for cover. In the end, a professor was dead in what is being described by local news sources as a murder-suicide.
UCLA and the Los Angles Police Department have not made an official release of the murder victim's name but it is being widely reported as William S. Klug, an associate professor of mechanical and aerospace engineering. The shooting has been confirmed to have taken place in the building where he works. The Los Angeles Times described colleagues as devastated by his death, calling him a caring professor, devoted to his research and students, and also to his family. Klug was 39 and married with two young children.
UPDATE: Authorities told the Los Angeles Times Thursday that the professor was killed by Mainak Sarkar, a former graduate student student who had accused Klug of stealing Sarkar's computer code and giving it to someone else.
Joseph Lee, a former student of Klug's, posted this comment on Facebook: "He was without a doubt the kindest professor in the UCLA MAE department. He wrote a letter of recommendation for me for my graduate school applications and helped me immensely to where I am today as an engineer. I remember in his MAE101 class, he would always begin lecture with asking if anyone had questions. He took time to answer each one even if it meant scheduling time outside of class to get them answered. He had a genuine care for all of his students and wanted to see each one succeed."
His research group's website describes his work this way: "We study problems at the interface of mechanics and biology. Using theoretical and computational techniques mostly from continuum mechanics and molecular biophysics, we aim to understand how the physical properties of biological structures and materials are involved in biological function from molecular and cellular scales upward."
For hours on Wednesday, people at UCLA believed a shooter might be on the loose. It was only later that authorities determined that the shootings were a murder-suicide and there was not an active shooter remaining on campus. All classes were called off Wednesday, and engineering classes have been called off for the rest of the week. Final exams at UCLA begin next week.
At the end of the semester, student complaints about grades are rampant, and mostly harmless. Experts say murders of professors on campus are not common, but they do happen. There are serious threats to professors over grades from time to time. Last year, a student was charged with threatening to kill a professor at Embry-Riddle University, allegedly over a failing grade. A student at El Camino College was arrested this year after authorities said he sent messages threatening to kill a professor, also over a grade.
Sometimes attacks by a student on a professor have nothing to do with grades.
A Salem State University was charged in March for stabbing a professor more than 20 times. Officials said there was no connection between the student and the professor, who survived.
Going back over the last 20 years, professors have been killed by students or former students at the Appalachian School of Law, California State University at Los Angeles, San Diego State University and the Universities of Arizona and Arkansas at Fayetteville. The victims of the 2007 mass killings at Virginia Tech -- perpetrated by a student -- included students and faculty members. A professor was among those killed last year in the mass shooting at Umpqua Community College.
Experts say there are patterns.
In a 2005 interview about the stabbing of a professor at the University of Massachusetts at Lowell, Ann Franke, president of Wise Results, a consulting firm that advises colleges on legal issues and risk management, outlined the trends. She said that the norm in such cases is for the attacker to be male, for the attacks to happen on campus, and for the source of the attacker's anger to go well beyond a grade (although that may be a spark).
"These are people who perceive themselves to have serious problems in multiple sectors of their lives," Franke said.
Via email Wednesday night, Franke said her 2005 comments were consistent with current thinking. She added Wednesday that "current and former students are the most common perpetrators of targeted violence against faculty members. Academic failure is a recurring motive. The consequences of a bad grade or dismissal from a program may be especially severe for some students, for example a graduate student who has been living off his student loans."
Franke said in 2005 that one of the best resources to help colleges is a report produced in 2002 by the U.S. Education Department and the Secret Service, prompted by the 1999 killings at Columbine High School. The report, "Threat Assessment in Schools: A Guide to Managing Threatening Situations and to Creating Safe School Climates," focuses on high schools, but Franke said many of the recommendations apply to colleges.
On Wednesday night, she also cited a 2010 report, "Campus Attacks: Targeted Violence Affecting Institutions of Higher Education," prepared by three federal agencies, the Secret Service, the Department of Education and the Federal Bureau of Investigation. That report looked at 217 attacks between 1900 and 2008. Of these, more than a quarter occurred in academic or administrative buildings.
In an interview Wednesday night, Gregory Boles of Kroll Associates, a company that advises colleges, schools and employers on violence prevention, said it was crucial for colleges to have threat assessment teams, such as those recommended in the Education Department report. He said individual faculty members or administrators shouldn't by themselves try to assess danger, and need colleagues with a variety of areas of expertise -- psychology, safety and more -- to do so.
Boles said an angry complaint over a grade is not necessarily by itself a sign of danger to student or a professor. He said that it was more important to respond if a student makes explicit or implicit threats, seems to have "an obsession" over a grade or a course, or appears to be hallucinating in discussing the grade or the course.
A typical student who is annoyingly asking for a higher grade is not necessarily much of a risk, unless there are other issues present, he said.
Franke on Wednesday night agreed that risk assessment teams are essential, and she noted that UCLA has one. "Institutions can work to publicize their policies and resources, including counseling services and ways to raise concerns about threatening behaviors," she said. "We will never know how many lives these approaches will save. We will continue to have tragedies to mourn and study post hoc."