You have /5 articles left.
Sign up for a free account or log in.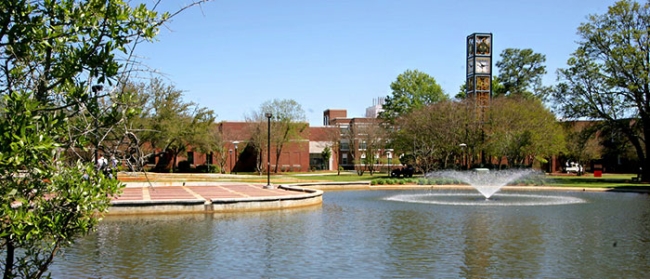 Historically black universities have been dropped from a controversial North Carolina bill slashing tuition at certain institutions to $500, but worries about the legislation's effects remain high at two universities still facing tuition cuts -- and across the state system.
Senate Bill 873 drew flak in May over fears that it focused primarily on historically black universities, seeking to rewrite their identities and deprive them of important tuition dollars. As proposed, the bill would have cut 2018 tuition to $500 per semester for in-state students and $2,500 for out-of-state students, while considering removing North Carolina's 18 percent cap on out-of-state students. But those provisions would have only covered five institutions: Elizabeth City State University, Fayetteville State University, the University of North Carolina at Pembroke, Winston-Salem State University and Western Carolina University. Undergraduate in-state tuition per semester at those institutions for 2016-17 ranges from $2,800 for Elizabeth City State to $3,893 for Western Carolina.
Three of those institutions are historically black: Elizabeth City State, Fayetteville State and Winston-Salem State. Their predominance in the bill drew protests from students and alumni, as well as the North Carolina NAACP. Legislative leaders had indicated they intended to make up lost tuition revenue totaling as much as $70 million at the affected universities, but many questioned if they would actually do so -- and the bill itself did not.
As a result, the bill's sponsor, Republican Senator Tom Apodaca, said he would remove the historically black universities from the proposed tuition restrictions. But he said he wanted to keep Western Carolina, his alma mater, and UNC Pembroke, which has traditionally served American Indian students, in the tuition program.
"If you can't give away $70 million, then I'm not going to try to," Apodaca said, according to The News & Observer of Raleigh. He did not return a request for comment Friday. The bill's stated goal was to make public education more affordable in North Carolina, which in recent years has tightened budgets and emphasized community colleges as a way to cut costs.
Those at Western Carolina and UNC Pembroke are still expressing concerns about the tuition and promised reimbursement, however. And others in the UNC system worry about parts of the bill that have received less attention but could still create a systemwide revenue squeeze.
At Western Carolina, a major worry is that the state might not provide enough funding to make up for lost tuition revenue. The university's lost revenue if the bill were to be implemented has been estimated at $26 million. Western Carolina and UNC Pembroke together would need $37-38 million, said David McCord, a professor of clinical psychology at Western Carolina and the chair of the university's Faculty Senate.
But faculty members have heard that funding from the state could total only $30 million for both Western Carolina and UNC Pembroke, McCord said. The numbers might work if the portion of the legislation capping tuition for out-of-state students is removed, but it's not clear whether that is in legislators' plans, McCord said.
McCord also expressed reservations about the tuition cap only being placed on two universities. The original proposal could be seen as an attempt to improve university access at institutions in different parts of North Carolina, he said. Western Carolina and UNC Pembroke are on opposite sides of the state, but the bill would still affect fewer points on the map.
"This now looks a little bit more like an experiment than a plan," McCord said. "Still, we're not protesting here. We want to keep a careful watch on the risks."
More concern came from Scott Hicks, an associate professor of English and chair of the Faculty Senate at UNC Pembroke. The tuition cap as it's currently proposed could create a two-tiered system of higher education in North Carolina, he wrote in an email.
"If our peer faculty, staff, students and alumni at the HBCUs that have been dropped from this bill think it's a bad idea, it's hard to understand why it would be good for us, a historically Native institution, and like them a minority-serving institution," Hicks wrote. "I'm afraid that without the ability to set our budgets, without the ability to set tuition and fees that fund high-quality faculty and programs and support services, we won't be able to provide the education that our students deserve."
UNC Pembroke Chancellor Robin Gary Cummings also laid out worries in a statement sent to the campus delivered Friday. The unintended consequences of the bill on the university's value and brand are among them. So are worries about replacement funding in future years.
"UNCP would not support any proposal that reduces tuition without a provision to replace the lost revenue," Cummings's statement said. "An amendment passed today calls for additional state funding to cover the cost of a tuition revenue loss resulting from enactment of the North Carolina Promise Tuition Plan. We are aware of the inability of the present General Assembly to financially commit future legislatures."
Cummings also pointed out that a provision calling for the evaluation of name changes at universities had been eliminated. That provision had been seen by some as an attack on institutions' historical identity.
If the legislation passes, faculty members also wondered why students would enroll at universities with pending tuition cuts this fall instead of taking a gap year and starting in the fall of 2018 at a much lower rate. And they voiced concern about the precedent of having legislators, not the UNC system's Board of Governors, setting tuition.
Another point of concern across the system is a provision that would have student fees cut at each state institution by 5 percent in 2018. The reduction, which would be below 2016 numbers, would be followed by a 3 percent annual cap on subsequent fee increases under language current as of Friday.
Stephen Leonard, a professor of political science at the University of North Carolina at Chapel Hill and the chairman of the UNC system's Faculty Assembly, said that cut could eat into a fee recently approved to cover a campus security increase tied to Title IX compliance.
"The fees are still a problem, because it is going to put a pinch on services provided for students, including, perhaps most significantly, the campus security provisions that were approved by the board last year," Leonard said.