You have /5 articles left.
Sign up for a free account or log in.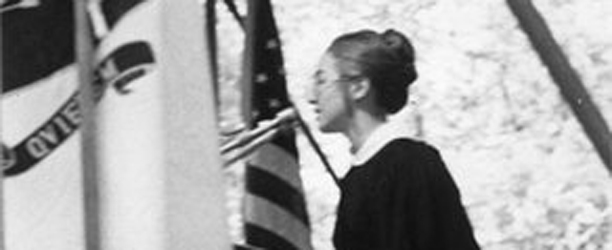 As the presidential race has become clearer, the alma maters of the presumptive Democratic and Republican nominees are taking very different approaches.
Since Hillary Clinton became the first woman to win a major party's presidential nomination, Wellesley College has showered attention on one of its most notable alumnae. The women's college has published celebratory posts on its website, Facebook page and Twitter feed. Administrators even decided to release never-before-heard audio excerpts of Clinton's 1969 commencement speech, which marked her first foray onto the national stage.
On the other hand, Donald Trump has received a more lukewarm response from his alma mater, the Wharton School at the University of Pennsylvania. The business school has done little to recognize the GOP candidate.
As nonprofits, colleges and universities are prohibited under federal law from endorsing political candidates. But the responses illustrate that there is more than one approach when a graduate is a presidential candidate.
Breaking the Glass Ceiling
Wellesley has been quick to embrace Clinton as an example of a powerful female leader breaking the glass ceiling, whether in its actions or its social media presence.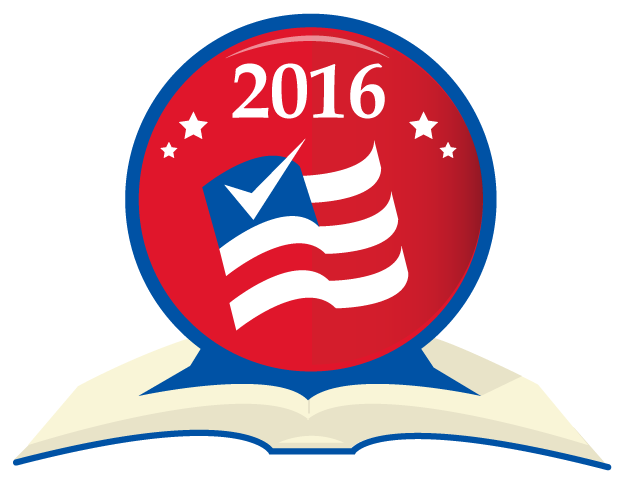 When Clinton captured enough delegates to clinch the Democratic nomination on June 6, Wellesley released a four-minute compilation of audio excerpts from her 1969 commencement address. Clinton was unanimously chosen by her classmates as the first-ever undergraduate commencement speaker at Wellesley.
Clinton began her speech by gently chiding then Senator Edward Brooke, who spoke before her, for defending President Nixon's policies in Vietnam. The rest of her speech explored idealism and pragmatism in politics, as well as the way her classmates' expectations had been shaped by men.
Elizabeth Gildersleeve, chief communications officer at Wellesley, wrote in a statement to Inside Higher Ed, "While the college does not support or endorse any political candidate, campaign or party, we are pleased to share information about our alumnae and their achievements, especially when an alumna has made history."
In addition to releasing the excerpts, Wellesley has also taken to social media to promote Clinton's accomplishment.
#WomenWhoWill … make history. What an extraordinary achievement, Hillary Rodham Clinton '69! pic.twitter.com/r8QZtcsfyK

-- Wellesley College (@Wellesley) June 8, 2016
Wellesley also shared the above post on its Facebook page, along with an image bearing the caption, "Wellesley women have a habit of shattering glass ceilings. Congratulations to Hillary Rodham Clinton '69!" The post garnered more than 4,500 likes and 1,700 shares, as well as several enthusiastic comments from alumnae.
Coverage of the audio excerpts by several prominent news outlets -- including The New York Times and New York magazine -- even prompted Wellesley to undertake a second round of publicity. Wellesley published an article on its website June 10 entitled "From Stephen Colbert to The New York Times, National Media Feature Hillary Clinton's 1969 Student Commencement Speech." The college also shared this article on Facebook and Twitter.
As an undergraduate, Clinton was named a Durant Scholar -- the college's highest academic honor -- and served as head of the Young Republicans Club for a year before moving away from the GOP. Since graduating with a degree in political science, she has kept close ties with the college. She again gave the commencement address in 1992, returned to campus for her 45th reunion in 2014 and appeared in a video for the #WellesleyEffect campaign this month, among other engagements.
Clinton has also enjoyed financial backing from members of Wellesley's Board of Trustees. According to a review of campaign finance data by The Boston Globe, 20 percent of the members of Wellesley's Board of Trustees have donated to Clinton's campaign. Most notably, the chairwoman of the board raised at least $97,000 at a party in Charleston, S.C.
As for students, a recent poll found that 65 percent of the Class of 2016 support Clinton. But 14 percent support Vermont Senator Bernie Sanders, who refuses to concede the nomination to Clinton.
'Super Genius Stuff'
Over the years, Trump has made a habit of touting his Ivy League credentials. "I went to the hardest school to get into, the best school in the world, I guess you could say, the Wharton School of Finance. It's like super genius stuff," he told CNN last year.
When CNN's Jake Tapper accused Trump of making a vulgar comment about Fox News host Megyn Kelly, Trump fired back, "Who would say that? I went to the Wharton school of finance!"
Trump transferred into Wharton's undergraduate program after attending Fordham University for two years. He graduated in 1968 with a bachelor's degree in economics.
But for all of Trump's talk about his undergraduate career, Wharton has remained largely silent about the GOP candidate. While a 2007 issue of the Wharton alumni magazine included Trump among "125 Influential People and Ideas," administrators have declined to comment on his candidacy to multiple news outlets. Wharton faculty members have even said they received an email from administrators asking them to refrain from discussing Trump with the media.
In response to a request for comment on Trump's candidacy and relationship with the business school, Peter Winicov, director of media relations at Wharton, wrote in an email to Inside Higher Ed, "We don't have any information about this."
"It is possible that the school is keeping its distance from a political figure" as a matter of principle, said Graham Richmond, an education consultant and former admissions officer at Wharton. "But I think the truth is probably somewhat more complicated than that the school doesn't comment on political figures, because its alumni represent a broad spectrum of political views, and it doesn't want to alienate any alumni. I think there's something more here, which is that Trump is -- no matter how you slice it -- a particularly polarizing figure."
Wharton must also grapple with the fact that Trump often boasts of his business expertise, Richmond said. "Anyone who knows a lot about business can look at his track record and say it's not like he's a business genius. He's made a fair number of mistakes," he said. "And yet he uses the Wharton brand to say he knows his stuff."
Amid administrators' silence, it remains unclear whether Trump has donated to Wharton. While Forbes estimated Trump's net worth to be $4.5 billion as of September 2015, the billionaire is not listed on the "Meet Our Donors" page on Wharton's website. And while Trump's name is emblazoned on scores of hotels and skyscrapers, no buildings on Penn's campus proclaim his legacy.
Still, Trump continues to maintain strong family ties to Penn. His son Donald Jr. and his daughter Ivanka both graduated from Wharton, while his daughter Tiffany graduated in May from Penn's College of Arts and Sciences.
Trump caused a stir by attending this year's commencement proceedings along with Vice President Joe Biden, who was present to watch his granddaughter graduate. The commencement speaker, Lin-Manuel Miranda, the creator of the Broadway musical Hamilton, took the opportunity to make a subtle jab at Trump.
"In a year when politicians traffic in anti-immigrant rhetoric," Miranda said pointedly, "there is also a Broadway musical reminding us that a broke, orphan immigrant from the West Indies built our financial system, a story that reminds us that since the beginning of the great, unfinished symphony that is our American experiment, time and time again, immigrants get the job done."