You have /5 articles left.
Sign up for a free account or log in.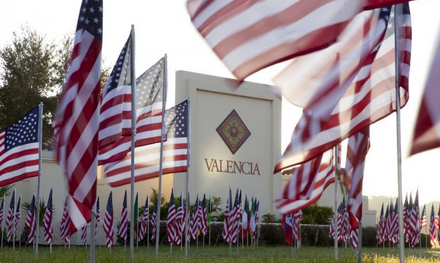 Pulse, the gay nightclub attacked Sunday morning amid a celebration of Latin music, was popular with students from Orlando colleges. Many educators in the area have feared that students would be prominent among the victims.
On Tuesday, as the 49 victims were identified and their family members notified, Valencia College shared horrific news: seven of its students were among those killed.
The college said that with "great respect to the victims' families and friends, who were appropriately the first to be notified, we have waited to share the names of those specifically connected to Valencia until we were able to confirm all of them."
The students were from diverse backgrounds, and many held jobs while enrolled at Valencia (common at the college, which is regarded as a leading community college in graduating students, preparing many for transfer and more). Most of the students killed were in their 20s. Their fields of study included nursing, hospitality and theater. Here is the list of those killed, with links to biographical stories that ran in The Orlando Sentinel.
Sandy Shugart, president of Valencia, released a video in which he encouraged students to take their time to feel their loss, and to "be silent, be still," as well as to seek and offer support to others.
"You are not alone, and we'll do this together," he said.
He said it was important to remember that there are "many kinds of victims," including the family members and friends of those who died, and people who "feel an affinity" for those who died, because they are gay or Latino and "may be feeling vulnerable" in the wake of the attack.
He also urged students and others on campus to "make sure we don't exclude those who may feel at risk for other reasons," specifically the many Muslim students and staff members at the college, who Shugart said were angry and afraid and saddened by all that has happened. "Be sure to embrace them, too," Shugart said. "They didn't cause this. This is the act of a madman, a crazy person, not a faith. So be sure to make room for them, too."
Shugart closed his video by saying that people at Valencia will never get over this week's events, but that they will find ways to continue to make a positive difference in the world. "Let love rule and not hate," he said.