You have /5 articles left.
Sign up for a free account or log in.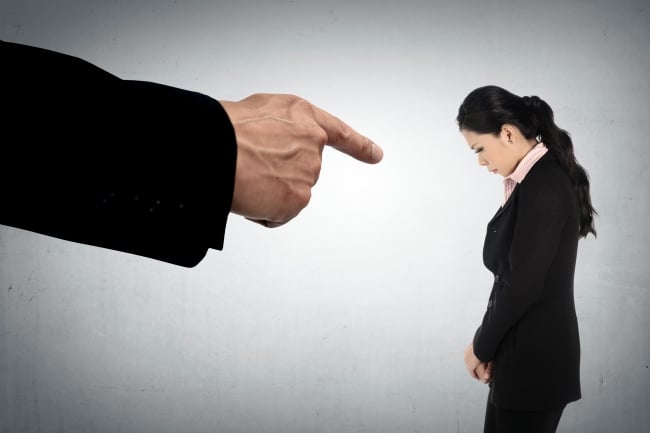 Worcester Polytechnic Institute continues to face criticism after lawyers representing the university alleged that a student who was sexually assaulted during a study abroad program in Puerto Rico is partly responsible for her rape. The argument was made in response to a lawsuit filed by the victim against the university.
Experts on rape and advocates for those who have been attacked say that it is unethical and shameful to focus on the decisions of rape victims rather than on the actions of rapists. While advocates warn colleges against making such arguments when accused of negligence by assault victims, legal experts said it's standard for lawyers representing the institutions to take a "hard line that would be inappropriate outside of litigation."
In a letter to students last week, WPI attempted to distance itself from the lawyers' argument, noting that it had not "vetted or approved" the approach and that the lawyers work for an insurance company no longer employed by the university.
"You may have seen headlines that imply WPI is blaming the victim for this rape, an idea in direct conflict with our values and our response to this situation," Laurie Leshin, Worcester Polytechnic Institute's president, stated. "You know this, but it bears repeating: WPI is committed to the health and well-being of our students, whether they are on or off campus. Sexual assault is a national crisis facing every college and university in the nation. It's an issue that we take very seriously."
The victim in the case is suing WPI for failing to ensure or require proper background checks for security guards who worked at an apartment building leased by the university in San Juan, where the former student was required to live while studying abroad in 2012. The university contracted with a local company to use the apartments, though security guards were not part of the contract.
The former student said she drank a watermelon beverage containing three or four shots of liquor at a hotel bar one night. Later, she returned to her apartment building and went to the roof with a security guard who worked there. The guard, William Rodriguez, then raped her.
A Puerto Rico court found him guilty of the crime and sentenced him to 20 years in prison. Rodriguez was once a state police officer but was suspended in 2011 after selling bullets to an undercover agent.
The former student filed a civil suit against WPI last year, arguing the university was negligent and party responsible for the rape. In response, lawyers working for the university's insurance firm at the time, AIG, said the student engaged in risky behavior, including excessive drinking and ignoring instructions and training that the university had provided.
In a deposition, according to The Boston Globe, the lawyers asked the student if her parents had taught her not to "take candy from strangers." The student said because her attacker was a security guard who worked at the building WPI required her to live in, she assumed it was safe to go to the roof with him.
"You felt it was OK to go to the roof, a dark secluded roof with a man you know nothing about, whose name you don't even know, and you felt that was not risky behavior," one lawyer asked. "Would you agree with me that if you had not gone to the roof with Mr. Rodriguez this incident wouldn't have occurred?"
Though the university says it did not approve of this line of questioning from the lawyers, documents obtained by the Globe show that university officials -- including WPI's assistant vice president and chief compliance officer -- were present during the deposition and did not object to the approach.
"While it is certainly victim blaming to assert that a victim's own alcohol use and partying contributed to a sexual assault, and administrators should never take such a position, it would simply be actionable malpractice for a lawyer not to assert contributory or comparative negligence as a defense," said Brett Sokolow, president and CEO of the National Center for Higher Education Risk Management. "It may be distasteful to assert such a defense, but college administrators, even if aware, would typically have little to no say in how the case is defended."
Worcester Polytechnic Institute is not alone in using -- or allowing an attorney to use -- legal strategies that aim to cast rape victims at fault or in a negative light in order to win a lawsuit or have one dismissed. 
Last year, a student sued the University of Oregon, arguing that it mishandled her allegations that she was sexually assaulted by three basketball players, including one who had been accused of assault at his previous college. In response, the university countersued the victim. "Plaintiff's attorneys filed a lawsuit with unfounded allegations in an attempt to damage [basketball coach Dana Altman's] reputation, curry favor and gain traction in the media, and coerce a public university to pay a hefty sum to plaintiff even though it has done nothing wrong," the filing stated.
A columnist for The Oregonian called the approach "legally sound" but "ethically bankrupt," and 2,300 people signed a petition demanding that the university drop the countersuit. The university eventually agreed and settled with the victim for $800,000.
In 2014, Virginia Wesleyan College responded to a lawsuit from a woman who said she was drugged and raped on campus by asking that she name any person she had ever had sex with and any men she dated since the assault. In her lawsuit, the woman said she was a virgin prior to the assault and that she has been too traumatized to have sex following the attack.
"Plaintiff has put her sexual history at issue by arguing she is unable to have sex, does not have any interest in sex and has experienced sexual difficulties in romantic relationships due to her inability to have sex and lack of interest in sex," the college's lawyer states in a filing. "Given the significance of these claims in a case where $10 million is at issue, VWC feels compelled to explore plaintiff's sexual history."
The filing also stresses that the university warned the student during freshman orientation about the dangers of attending parties and drinking alcohol. "VWC believes plaintiff exercised poor judgment in consuming any alcohol given her age," the lawyer wrote, arguing that the student was "contributorily negligent." Last month, a jury sided with the college.
Carleton University in Ottawa made a similar argument during a lawsuit in 2009, saying that a student raped in a chemistry lab should have locked the door while she was working.
Colby Bruno, senior legal counsel for the Victim Rights Law Center, said that while arguing that a plaintiff is partly responsible for her situation is a common legal tactic in negligence lawsuits, it is one that should not be used in cases involving rape victims -- particularly by lawyers representing colleges and universities that claim victim blaming is in direct conflict with their values. And not being directly involved in creating the defense, she said, is no excuse.
"If you want to communicate an atmosphere of respect and understanding, you need to also make sure that your general or outside counsel is not arguing that a victim is to blame," Bruno said. "It is not an obligatory defense. You can make an argument without it. You need to consider not just what the implication for that victim is, but also what the broader implication is that you're communicating. Claiming that an individual person, man or woman, is somehow responsible for their own rape is shameful."