You have /5 articles left.
Sign up for a free account or log in.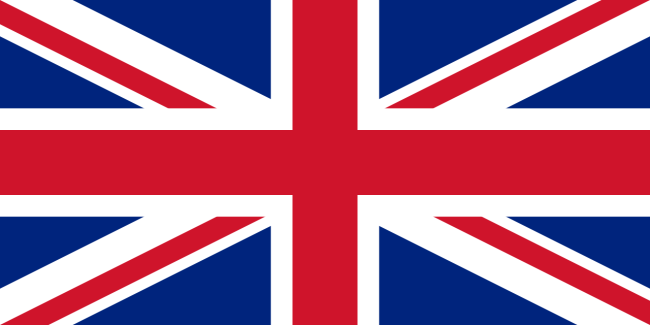 British citizens voted on Thursday for the United Kingdom to leave the European Union, ushering in a period of uncertainty for universities. The margin was 52 to 48 percent.
Many in higher education opposed a British exit, or Brexit, from the union, arguing that membership in the E.U. helps enable international research collaborations and that free movement across member states helps U.K. universities attract top scholars and students. The association of university vice chancellors, Universities UK, led an anti-Brexit lobbying effort, and about 100 vice chancellors signed an open letter published on Tuesday expressing concern about the impact of a U.K. exit from the E.U. on universities and students.
"Leaving the EU will create significant challenges for universities," Julia Goodfellow, the president of Universities UK, said in a statement Friday morning. "Although this is not an outcome that we wished or campaigned for, we respect the decision of the U.K. electorate. We should remember that leaving the E.U. will not happen overnight -- there will be a gradual exit process with significant opportunities to seek assurances and influence future policy."
"Our first priority will be to convince the U.K. government to takes steps to ensure that staff and students from E.U. countries can continue to work and study at British universities and to promote the U.K. as a welcoming destination for the brightest and best minds. They make a powerful contribution to university research and teaching and have a positive impact on the British economy and society. We will also prioritize securing opportunities for our researchers and students to access vital pan-European programs and build new global networks."
Wendy Piatt, director general of the Russell Group, which represents research universities in Britain, released a similar statement Friday morning. "Leaving the European Union creates significant uncertainty for our leading universities but we will work with the government to minimize any disruption caused by this decision," she said. "Throughout the campaign both sides acknowledged the value of E.U. funding to our universities and we will be seeking assurances from the government that this will be replaced and sustained long term."
In the run-up to the referendum, many in higher education raised concerns that British academics could potentially find themselves cut out of E.U. research programs, including the flagship Horizon 2020 program, which is funded at nearly 80 billion pounds (about $88 billion) over seven years.
A number of non-E.U. states -- including Iceland, Israel, Norway, Switzerland and Tunisia -- have successfully negotiated participation in Horizon 2020, so there's precedent to think that a U.K. outside the E.U. could too. But opponents of Brexit stressed that Britain's future participation in the event of a leave vote would have to be negotiated and would not be guaranteed. Switzerland saw its participation in Horizon 2020 reduced after the passage of a 2014 referendum limiting immigration. Switzerland's future level of participation in the program after the end of this year is contingent on it ratifying an agreement to extend free movement to the people of Croatia, the newest E.U. member state.
Beyond participation in E.U. research programs, U.K. universities face post-Brexit questions about student mobility. Will a U.K. outside the E.U. continue to participate in the union's Erasmus+ student exchange program? And will degree-seeking students from the E.U. be deterred from attending British universities if they're required to pay higher international student tuition fees? Currently students from the E.U. pay the same tuition as British students and have access to the same student loan system.
"A lot of students are saying to us, 'Can you tell us what it will be like if the U.K. leaves the E.U.?'" Dominic Scott, the chief executive for the UK Council for International Student Affairs, said in an interview before the vote. "We continue to say as yet we have no idea. There are so many things which could be negotiated or could be discussed following a Brexit."
"We can't assume that the current system would continue," Scott said, "but what would be put in its place, many of us have no idea."
Under the terms of the Lisbon Treaty, the U.K. has two years after it notifies the European Council of its intent to withdraw to negotiate a new agreement governing its future relations with the union. As the BBC reports, the referendum is not legally binding on Parliament, which must take action in order to initiate the U.K.'s separation from the E.U.
The University of Cambridge's vice chancellor, Leszek Borysiewicz, who was among the signatories of the open letter opposing Brexit, issued this statement Friday morning: "We note this result with disappointment. My position on this issue is well-known, but 52 percent of voters in the referendum disagreed. We will work with our partners in business, research and academia, as well as our European partners and the government, to understand the implications of this outcome."