You have /5 articles left.
Sign up for a free account or log in.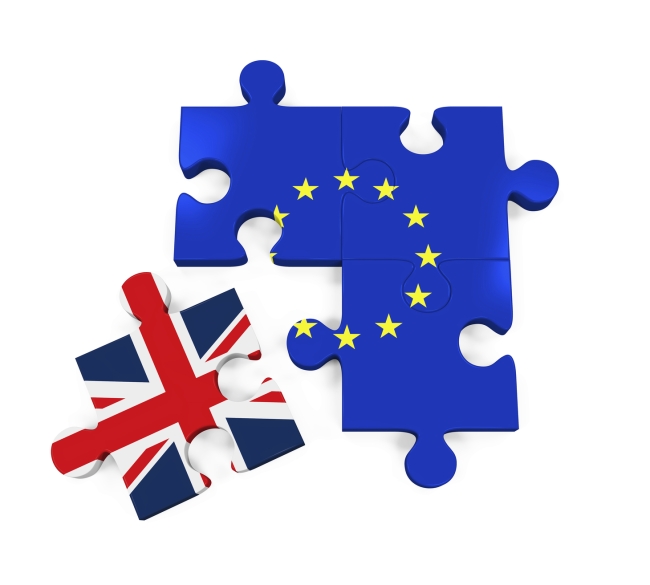 ​Will a British exit from the European Union lead to a drop in enrollment of European students at U.K. universities?
Many expect that it will. Currently E.U. nationals make up 5.5 percent of students at U.K. universities, and they're eligible for domestic student tuition rates and British student loans. If those terms were to change -- if E.U. nationals were to be assessed the higher tuition rates other international students pay and if they weren't eligible for government loans -- it's reasonable to think some of those students would look elsewhere to study.
"Some of that prospective student base will start considering alternatives," said Rahul Choudaha, the CEO of DrEducation, a global higher education research and consulting firm. "They don't want to be part of this massive uncertainty which will happen in the next couple of years. U.S., Australia, other European countries which are offering English-taught programs, that's where some of the traffic will start showing up."
Last Thursday's vote by the U.K. citizenry in favor of a Brexit has ushered the country's universities into a period of profound uncertainty. Many academics opposed a Brexit vote, believing it would inhibit international research collaborations and make it more difficult for universities to attract talent from across the continent. Whether E.U. nationals might need visas to study and work at British universities in the near future remains an open question. Another key question for higher education is whether and on what terms a U.K. outside the E.U. will be able to negotiate participation in E.U.-wide programs important to higher education, including E.U. research funding programs and the Erasmus+ student exchange program.
In the days since the referendum, U.K. universities have rushed to assure E.U. students and staff -- E.U. nationals make up 15 percent of the academic staff at U.K. universities -- that they are highly valued and that their fee and/or immigration status will not change overnight. A Brexit process is expected to take a minimum of two years.
In the short term, the Student Loans Company and the Minister of State for Universities and Science, Jo Johnson, have announced that current and new E.U. students starting their programs at U.K. universities this fall will continue to receive the loans and grants for which they are eligible until they complete their courses of study. Some individual universities, including the London School of Economics and Political Science and the Universities of Bristol and Exeter have pledged that all E.U. students enrolled as of fall 2016 can pay domestic tuition rates for the duration of their programs.
​The University of Reading also told incoming and current E.U. students it will not change their fee levels for the duration of their courses, said Vincenzo Raimo, the pro vice chancellor for global engagement.
"We don't know what the minister and the Student Loans Company will tell us about the 2017 intake," Raimo said. "It's really important that before we start the new recruitment cycle that we try to get some clarity around that. If there is no clarity then it is very likely that the numbers of undergraduate students coming from continental Europe will fall."
"We risk a fall in the number of students coming from continental Europe, but we also risk a wider impact on international student recruitment in general as a result of some of the negative messages that have been given about Britain" in regard to the referendum, Raimo said. Anti-immigrant sentiment has been prominent in the Brexit debate.
Raimo stressed the need for universities to emphasize their internationalism in their messaging: "We're international communities," he said. "We were yesterday, we are today and we will be tomorrow. The E.U. referendum results will make some of our jobs a little bit more difficult, but it hasn't changed the fundamental position of our universities."
In advance of the referendum on E.U. membership, in May the global higher education company Hobsons released results from a survey in which international students were asked how a Brexit would change their perceptions of U.K. higher education. Thirty-five percent of non-E.U. international students surveyed, and 82 percent of E.U. international students, said that a British vote to exit the E.U. would make the country's universities less attractive.
Alexandra Michel, the associate director of College Contact, an educational agency based in Germany, said that U.K. programs, particularly one-year master's programs, have to date represented a good value proposition for German students -- a function, she said, of their high quality, relative low cost and proximity to home. Michel said that German students heading to the U.K. might typically pay anywhere between $6,000 and $11,000 in domestic student tuition for a one-year master of arts or science degree, and because they're staying within the E.U. for their studies, they're able to take German government loans and grants with them.
(Tuition rates vary across the four countries within the U.K. They're highest in England, where domestic undergraduate rates are capped at 9,000 pounds, or about $12,000 per year, but in many cases graduate programs have lower rates. To take just one example, a 12-month bioinformatics program at Newcastle University costs £6,165, or about $8,200, for domestic and E.U. students and £17,080, or more than $22,000, for international students from outside the E.U.)
Michel said she would expect German students to start looking at other options if they could no longer pay domestic tuition rates in the U.K. or if they had reduced access to public financing. "I would think those students would be looking at other countries within Europe," she said. "They might be looking at Ireland. I think Irish universities and colleges would be benefiting quite a bit; it's the only other English-speaking country in the European Union and tuition fees are very low in comparison. They might also be looking at other countries that have a lot of programs taught in English, such as Denmark, Norway, Sweden, maybe the Netherlands. Quite a few might stay in Germany and do only a semester or two abroad."
Michel said she doesn't think it likely that large numbers of otherwise U.K.-bound students would be diverted to Australia, Canada or the U.S., all higher-tuition destinations, with the possible exception of that subset of students who are looking to go to universities ranked among the world's top 100. Some of those students, she said, might choose to go to the U.S. if the tuition differential between a top U.K. university and a top U.S. university narrowed.
Nick Hillman, the director of the Higher Education Policy Institute, an Oxford-based think tank, said in an interview there are good reasons to believe there will be a drop in E.U. students at U.K. universities if they see increases in their tuition and if their access to British student loans is eliminated. But he pointed out that from a narrow financial perspective it's possible that British universities could come out ahead if they recruit fewer E.U. students at higher rates.
Hillman wrote Monday in The Guardian that "while fewer E.U. students would make our campuses less diverse and risk the global reputation of our universities, it would not necessarily affect their income. Take a university with 1,000 E.U. students paying £9,000 each. They bring in £9 [million] a year. If the same university has 700 E.U. students paying £13,500 each, it will earn slightly more and have to educate fewer people with the money."
"Indeed, the higher fees each student would pay could make British universities more aggressive in recruiting students from E.U. countries," he wrote.
"There are so many unknowns right now," said Rajika Bhandari, the deputy vice president of research and evaluation at the New York-based Institute of International Education.
"There's of course the doom and gloom, the predictions that are being made about how this might negatively affect student mobility, but I think there may be some other ways to look at this," she said. "What we may actually see is there may be more opportunities for students outside of Europe. Given the currency fluctuations and the devaluation of the pound, we may actually see more international students from non-E.U. countries -- including from the U.S. -- considering going to the U.K." A number of press reports in recent days have highlighted the fact that the devaluation of the pound has made Britain a more cost-effective destination for students from India, whose numbers have declined in the U.K. in recent years as they've risen in the U.S.
Bhandari continued: "Now of course if the political climate becomes such where the perception becomes that the U.K. is closing its doors and turning inwards, that may affect whether international students from other countries would feel welcome in the U.K., but obviously we would need to wait to see if that happens."