You have /5 articles left.
Sign up for a free account or log in.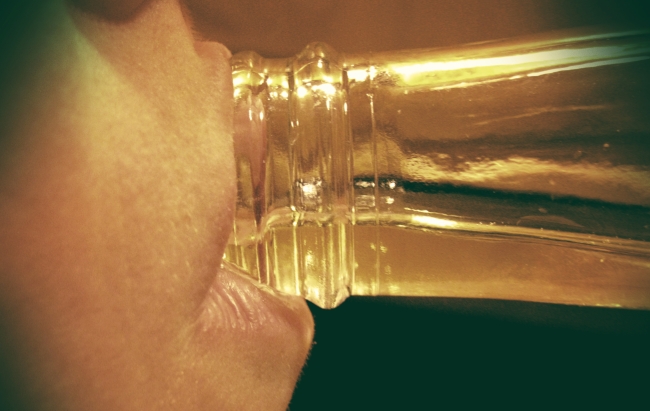 "Drunkorexia" is a colloquial term for the practice of skipping meals or exercising heavily before consuming alcohol. The trend isn't new for college students, with the word "drunkorexia" appearing in news headlines -- and alarming parents -- for a few years now.
But a new study, presented this week at the Research Society on Alcoholism's annual meeting, suggests the behavior may be more common than previously thought, and is an issue for male and female students. Eight out of 10 college students who participated in the study said they had recently engaged in at least one behavior related to drunkorexia.
"College students appear to engage in these behaviors to increase alcohol effects or reduce alcohol-related calories by engaging in bulimic-type or diet/exercising/calorie-restricted eating behaviors," Dipali Rinker, an assistant professor of psychology at the University of Houston and author of the study, said in a statement. "Our information examines the association between these different types of drunkorexic behaviors and other predictors of problem drinking among college students, such as gender differences."
Rinker's study was based on a survey that included responses from 1,184 college students, most of them from the University of Houston, who had drunk heavily at least once in the past 30 days. More than 80 percent of the students said they had engaged in at least one behavior in the last three months that Rinker considered to be related to drunkorexia.
The behaviors included inducing vomiting, consuming laxatives or diuretics, or not eating anything before drinking.
"Long term, it's not a good idea to skip nutritious meals in order to consume more calories from alcohol," Aaron White, the program director of college and underage drinking prevention at the National Institute on Alcohol Abuse and Alcoholism, said. "Then there are the short-term consequences. Having food in your stomach reduces peak blood alcohol levels about a third, so if you flip that, your peak level is significantly higher, increasing risk of blackouts, injuries and poor decisions. The consequences are worse than the consequences of not saving the calories."
It's often students who drink heavily that engage in the behaviors, White added.
"We're not talking about someone concerned about a 150-calorie glass of wine," he said. "We're talking about someone who is concerned about 1,000 calories from binge drinking, and that's the person you just don't want skipping meals."
Rinker found that students who lived in fraternity and sorority houses were the most likely to report engaging in the behavior, followed by those living in residence halls. Women were more likely to engage in the bulimic-type behaviors than men, according to the study, but both genders were equally likely to engage in some kind of drunkorexic behavior, such as skipping meals.
The new study aimed to expand the definition of drunkorexia, Rinker said, which may explain why earlier research had suggested fewer students engaged in the behavior. Other studies had also suggested there was a sharper gender divide.
A 2009 study found that 50 percent of college women reported restricting food intake before drinking, more than 1.5 times the share of men who reported the behavior. Research also suggests that men and women often have different motivations for engaging in the behavior. A 2014 study, published in the Journal of American College Health, concluded that "women were significantly more likely than men to restrict what they ate prior to alcohol consumption," and that "this was driven by women's greater desire to control their weight."
Nearly 60 percent of female college students responding to a 2012 survey who reported drinking alcohol said they had also engaged in self-induced vomiting. The National Association of Anorexia Nervosa and Associated Disorders states that 72 percent of women who say they abuse alcohol also suffer from an eating disorder.
In 2011, researchers at the University of Missouri at Columbia found that 16 percent of college students responding to a survey reported restricting calories to "save them" for drinking. Women were three times as likely to report engaging in the behavior than men. Male students, on the other hand, were more likely to engage in the behavior to save money for purchasing alcohol.
A study from the National Institute on Alcohol Abuse and Alcoholism found that 20 percent of incoming female freshmen responding to a survey said they had engaged in drunkorexic behavior in the last two weeks. Most of them said they did it not for dieting or cost-saving reasons, however.
Instead, they skipped meals because they knew they could get more intoxicated more quickly on an empty stomach.
"We are now aware that this is happening, but there's still a lot that we just don't know," White, of the NIAAA, said. "For instance, how do we prevent it? Students doing this to save calories are different than students doing this to save money or students who are doing it to get as drunk as possible. There's a lot left to untangle here about what exactly is happening."