Student Victims in Terror Attack
Two Emory students and one from Berkeley are killed in terrorist attack in Bangladesh.
Emory University announced Saturday that two of its students were among those killed in a terrorist attack in Bangladesh. The University of California, Berkeley, confirmed that one of its students was also among the victims.
The Islamic State has claimed responsibility for the terrorist attack, in which 20 hostages and six gunmen were killed.
All of the students had ties to Bangladesh or people who lived there.
Here is Emory's statement, in full:
"Emory University has learned that two Emory students, Abinta Kabir and Faraaz Hossain, were among those taken hostage and murdered by terrorists yesterday in the attack in Dhaka, Bangladesh. Abinta, who was from Miami, was a rising sophomore at Emory's Oxford College. Faraaz, a junior from Dhaka, was a graduate of Oxford College and a student at the university's Goizueta Business School. The Emory community mourns this tragic and senseless loss of two members of our university family. Our thoughts and prayers go out on behalf of Faraaz and Abinta and their families and friends for strength and peace at this unspeakably sad time. In the wake of this terrible loss, the university is offering support to members of our community through counseling services."
Tarishi Jain, a student at Berkeley, was also killed.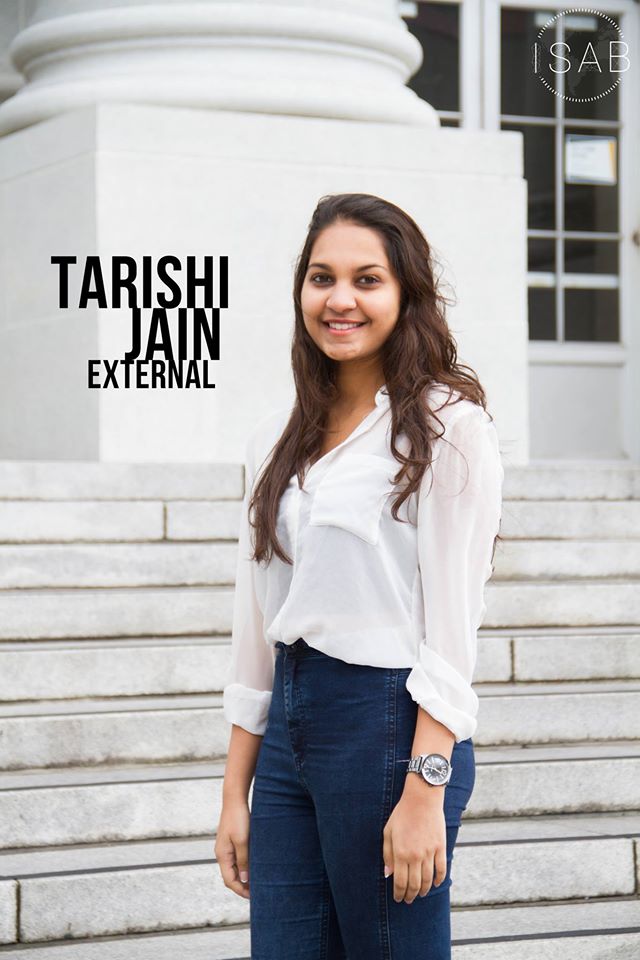 Jain's Facebook page includes the photo at right, which she posted with praise for the International Students Association at Berkeley, of which she was an active member.
Nicholas B. Dirks, chancellor at Berkeley, issued this statement to the campus:
"It is with a heavy heart that I write to inform you of the tragic death of one of our students, Tarishi Jain, a UC Berkeley student killed in the terrorist attacks in Bangladesh yesterday. Tarishi and seven other students were completing internships with UC Berkeley's Subir and Malini Chowdhury Center for Bangladesh Studies. A graduate of the American International School in Dhaka, Tarishi came to UC Berkeley in 2014 and was intending to major in economics. We have been in contact with her family to provide assistance in any way that we can and are working closely with our other students there to assist them in staying safe and determining whether they leave the area …. On behalf of our entire campus, we send our deepest condolences to her family and friends and to all the other families who have suffered such a devastating loss."
Both Berkeley and Emory are planning vigils for this week to honor the memories of the students who were killed.
The Bangladeshi Attackers
In the days after the terror attack, many in Bangladesh were stunned to learn that those who carried it out were educated at elite Western-style schools. The news ran counter to expectations of some that the attackers might been educated at institutions affiliated with radical Muslim groups.
The Australian reported that one of the attackers had attended the Malaysian branch of Monash University, a leading Australian institution, for a time studying commerce and being active in campus life until he dropped out and disappeared in February. The Star, a Malaysian newspaper, reported that officials of Monash's campus in Malaysia met with authorities there to discuss the reports that one of the attackers studied there.
Today's News from Inside Higher Ed
Inside Higher Ed's Quick Takes
What Others Are Reading
Past:
Day
Week
Month
Year