You have /5 articles left.
Sign up for a free account or log in.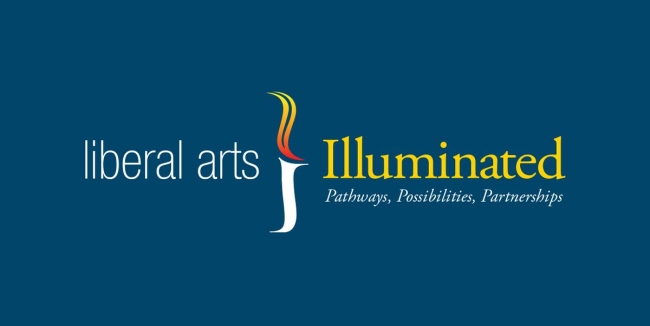 ST. JOSEPH, Minn. -- When some 200 educators gathered here at the College of Saint Benedict and nearby Saint John's University Monday night to consider the vulnerability of liberal arts colleges, nature may have sent a message -- a tornado warning forced everyone to move to the basement. The campus emerged unscathed and the conference resumed with plenty of sun on Tuesday -- but with a lot of gloomy forecasting for the sector.
Speaker after speaker described changing conditions that challenge the traditions of liberal arts colleges. And even as they extolled the value of the liberal arts colleges, they said that many institutions face real risks.
Many said that the current business model for private liberal arts colleges (leaving aside the very small number with billion-dollar endowments) needed to change.
Jon McGee, vice president for planning and public affairs at Saint Benedict and Saint John's (the two institutions share some administrative functions), is the author of a book released this year, Breakpoint: The Changing Marketplace for Higher Education (Johns Hopkins University Press), that argues that colleges need to change the way they do business.
He used his own institutions to show why. At Saint Benedict, he said, the median family income for white students is $120,000. For minority students, the figure is $45,000. McGee suggested that many colleges have such figures, potentially dangerous to society and the institutions alike at a time when a greater share of the traditional college-age population will be from minority groups.
"That's a gap of epic proportion. That is not simply a financial aid issue," McGee said. "What does it mean [to a minority student] if you get an internship and need a car? What does it mean to study abroad?"
He also said that at these colleges, as at many others, since 2007, the median family income of the top quintile has gone up by 10 percent, while that of the bottom quintile fell by 40 percent. He urged the audience to think about what that means in terms of ability to pay, when those changes don't even factor in increases in tuition and room and board, and other costs.
McGee said it was time for liberal arts colleges to truly consider whether they need to do everything they are doing as they have been doing it. But he also said that this would not be easy.
As an example, he said that the college a few years ago downgraded Nordic skiing from a varsity sport to a club sport. The money saved was invested in club sports, and ended up providing athletic opportunities for more students than when Nordic skiing had a varsity team.
It should have been a relatively small thing, McGee said, "but you would have thought the world collapsed," to judge from reactions at the time.
He said colleges need to decide what is "nonnegotiable," and then look at everything else.
A constant theme through the day was a sense that liberal arts colleges don't always have those conversations. Several speakers commented on how the colleges add programs, but rarely cut any of them.
Carol T. Christ, interim vice chancellor and provost of the University of California, Berkeley, but someone who is schooled in the financing of liberal arts colleges from a decade as president of Smith College, said that the kinds of data McGee presented showed why "the model of high tuition/high aid has reached a breaking point."
Of course this model is exemplified by colleges that have high discount rates, the share off tuition sticker price that students and families pay, frequently awarding non-need-based aid to many students who might not otherwise enroll.
So should liberal arts colleges abandon such aid? One of the hosts of the conference, Michael Hemesath, president of Saint John's, said flat out that there was no way his institution could survive without this form of aid. "We would go out of business almost immediately," he said, as would many other similar colleges. There would not be enough students, he said. And Saint John's, while not rich, is hardly poor. With an endowment around $170 million, it is doing well compared to most private colleges, but is still tuition dependent.
Others here (generally from colleges with more money and more competitive admissions) said that private liberal arts colleges do need to move away from the kinds of discounting and non-need-based aid policies many have embraced.
Steven G. Poskanzer, president of Carleton College, didn't dispute that many liberal arts colleges have reason to believe that they need non-need-based aid. But he said that this was "individually rational but ultimately destructive" to the sector.
One way to get more students, Christ said, was to cast a wider net. She said that she has been struck, since returning to the public higher education sector at Berkeley, by the contrast between public institutions like the University of California and Cal State campuses, with more students seeking admission and qualified for admission than they can handle, and nonelite private colleges that need students.
She posed the question of whether liberal arts colleges are doing enough to reach out to community college graduates and all kinds of people who need education, but who don't fit the model of the residential, 18-year-old new student. She said that liberal arts colleges are focused on a shrinking minority of the population.
While some liberal arts colleges -- in particular women's colleges -- have had much success attracting community college transfer students, audience reactions showed how this may only go so far. One audience member said that her college would welcome community college transfer students, but these students think of the institution as "too elite" and not interested in them. Another talked about how study abroad is important at her college, but study abroad costs more than regular tuition, so a low-income student would likely feel excluded.
Demonstrating Their Worth
Another major topic discussed here was how liberal arts colleges can demonstrate their worth -- both to policy makers and to students and parents.
Zakiya Smith, strategy director at the Lumina Foundation and a former education policy official in the Obama White House, described how the administration has pushed (with limited success) for better measures of student learning. She acknowledged that many of the data points used by the administration -- such as looking at graduation rates and employment rates and earnings -- strike many as "reductionist."
She urged the attendees to work to define ways they could be judged. Noting that the last Bush administration shared the Obama administration's interest in measuring student success, Smith said that the interest will not go away. Colleges should think about "how we make a difference," she said.
S. Georgia Nugent, the former president of Kenyon College, who has been involved in numerous efforts to bolster the liberal arts, said she agrees with the need to show the success of the sector. But she balked at the way some want that done.
"To our publics, evidence matters," she said. But then she cited a quote commonly attributed to Einstein: "Not everything that counts can be counted, and not everything that can be counted counts."
She suggested that the focus on quantifying the success of the liberal arts is misguided. "I don't believe we can measure knowledge any more than we can measure your success in friendship or love or parenting," she said. "Our effort to measure everything is going in the wrong direction."
But Poskanzer of Carleton disagreed. He too faulted the way some liberal arts advocates focus entirely on earnings, assuming that will demonstrate the value of the institutions.
But he said that "there are things we could measure," even if it would take decades of hard social science research to do so. But he said it is worth the effort, and expressed confidence in the findings. He said that liberal arts colleges should be able to show that their graduates are "more engaged citizens, are more involved, are more intellectually curious." And those, he said, would be powerful arguments.