You have /5 articles left.
Sign up for a free account or log in.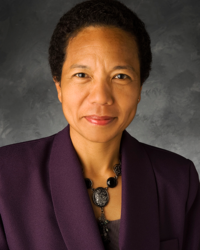 For months, officials at the University of Iowa have been saying that they would launch a Bias Assessment and Response Team this fall. Such teams exist at many other colleges and universities and typically use the acronym BART.
Many advocates for minority students have pushed for the creation of BARTs, and the Black Student Union at Iowa reviewed and approved the idea of starting one.
But on Thursday, the university's chief diversity officer, Georgina Dodge, announced a change of course. The university will not be unveiling a BART at the start of the academic year, she said. Rather, it will respond to criticism of the BARTs elsewhere by creating a model that would not in any way intrude on faculty members' academic freedom.
"We have seen that the ways BARTs are functioning at some other institutions are not effective, and we want to build a better BART," she said.
BARTs differ somewhat from campus to campus, but the one at Ohio State University, which Dodge has said in the past was a model for efforts at Iowa, describes itself this way: "BART receives, monitors, refers and, as necessary, coordinates university responses to hate- and bias-related incidents that impact all or a significant portion of the university community. Incidents may involve bias or hate as a result of age, ancestry, color, disability, gender identity or expression, genetic information, HIV/AIDS status, military status, national origin, race, religion, sex, sexual orientation, or veteran status."
Asked where she saw problems with a BART, Dodge cited the example of the University of Northern Colorado.
The BART at Northern Colorado became controversial this year after faculty members reported being told how they might change their classroom instruction to avoid offending some students. Many faculty members and others said the BART was effectively policing academic speech.
Kay Norton, the president, issued a letter in July saying that many of the complaints were not fair. But she acknowledged problems with the BART getting involved in classroom decisions. "Some of the bias response reports suggest an inappropriate effort to influence what happens in our classrooms; this is troubling and will not be repeated," she said.
Dodge, of Iowa, said that "some BARTs have actually been critical of classroom content, and we hold academic freedom very dear at this institution, and we don't want to set up a situation where we have those kinds of things."
Asked what the new kind of BART might look like, Dodge said Iowa needs to figure that out, with plenty of student involvement.
But asked about one incident that angered many on campus, she said that would have been a good situation in which to have had a BART in place.
In December 2014, a visiting fellow at the University of Iowa placed a sculpture that he viewed as a critique of racism on the campus, but removed it when the university noted that he didn't have permission and many students said they found the work offensive. The sculpture was of a Ku Klux Klan member, but rather than wearing white robes, the clothing was made of newspaper articles about racist atrocities committed by the Klan. The artist said he wanted to show solidarity with those protesting the killings of unarmed black men by police officers, but the Klan image was seen by many on campus as offensive.
A BART would have been helpful, Dodge said. "It provides a place to go," she said. "Right now nobody knows where to go."
Robert L. Shibley, executive director of the Foundation for Individual Rights in Education, questioned via email whether bias response teams can avoid squelching free expression.
"If there is a bias-related problem on campus that is not restricted to matters of free expression or academic freedom, such as unlawful discrimination in hiring, admissions or academic programs, virtually every campus already has a human resources or equity office of some kind that is set up to address these problems," he said. "And, of course, the courts are available to hear discrimination complaints that a college does not sufficiently address."
But Shibley said that such teams end up weighing in on people's opinions, in and out of the classroom, and that is inappropriate for higher education. "Whenever you have an official body dedicated to policing a given orthodoxy of viewpoint on campus, sliding into punitive measures is a nearly unavoidable temptation," he said.