You have /5 articles left.
Sign up for a free account or log in.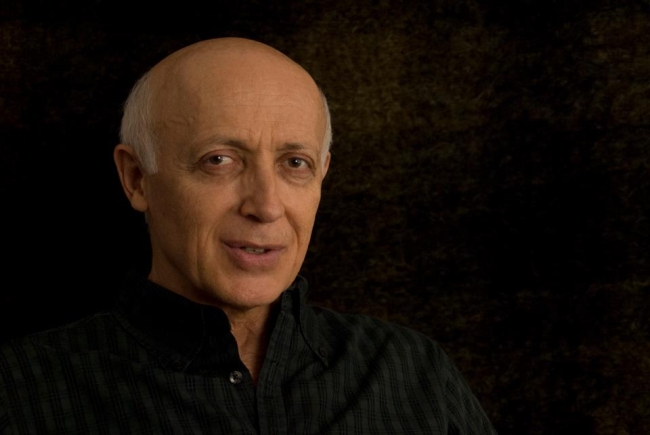 A Syracuse University professor withdrew an invitation to a New York University professor, who is Israeli, to present his film at an academic conference, saying that his nationality would upset colleagues who favor a boycott of Israeli academe.
The university, after its professor's action became public, on Friday sought to distance itself from the rescinded invitation -- and said that it would invite the Israeli professor/filmmaker to visit the campus at another time.
Syracuse, as a matter of university policy, opposes the movement to boycott Israeli higher education. And the university's anti-bias policies explicitly bar discrimination based on citizenship or national origin. But the incident illustrates that a university can have such policies and have its professors violate them by discriminating against Israelis for being Israelis.
The Invitation and Its Withdrawal
The academic conference scheduled for Syracuse for the spring is "The Place of Religion in Film." Shimon Dotan was invited by one of the organizers (not at Syracuse) to present and discuss his new film, The Settlers, about Israeli settlers on the West Bank. The film has been praised for showing the world view of the settlers, and it does not praise or glorify the settlers. Dotan is an Israeli, currently teaching at New York University and previously a professor at Tel Aviv University.
M. Gail Hamner, a professor of religion at Syracuse who is organizing the conference, wrote to Dotan to rescind the invitation. Her email to him was then given to The Atlantic, which published it. Here are key excerpts from the email (BDS refers to the movement to boycott Israel).
I now am embarrassed to share that my SU colleagues, on hearing about my attempt to secure your presentation, have warned me that the BDS faction on campus will make matters very unpleasant for you and for me if you come. In particular my film colleague in English who granted me affiliated faculty in the film and screen studies program and who supported my proposal to the Humanities Council for this conference told me point-blank that if I have not myself seen your film and cannot myself vouch for it to the council, I will lose credibility with a number of film and women/gender studies colleagues. Sadly, I have not had the chance to see your film and can only vouch for it through my friend and through published reviews.

Clearly I am politically naïve. I also feel tremendous shame in reneging on a half-offered invitation ….

Obviously, my decision here has nothing to do with you or your work …. I feel caught in an ideological matrix and by my own egoic needs to sustain certain institutional affiliations.
Hamner's email did not identify who had encouraged her to withdraw the invitation. Inside Higher Ed sent emails to several Syracuse professors who have in the past endorsed the Israel boycott, and one said that a statement on the situation was being drafted but was not yet available.
'Inconsistent With Our Policies, Ideals and Practices'
On Friday, as the reports about the withdrawal email spread on social medial, Michele G. Wheatly, Syracuse's vice chancellor and provost, released an email to the campus in which she said that withdrawing an invitation to an academic conference because of the nationality of the person invited was "inconsistent with our policies, ideals and practices."
Syracuse officials "support and encourage discussion and debate around important and complex issues concerning peace, security and justice for all individuals in the Middle East and … we do not support any boycott of Israeli academic institutions or faculty, as it runs counter to the open exchange of knowledge, ideas and perspectives," Wheatly said.
The email also noted that Syracuse officials are now working to invite Dotan to campus, and that Hamner has apologized for withdrawing the invitation.
Syracuse posted that apology online.
I deeply regret the embarrassment the decision I made and my poor choice of words have caused my department, my colleagues and my fellow faculty.

Overly concerned about how others would react, my email to Shimon Dotan stressed my fears of sparking activism on campus over a highly complex and emotional Middle East issue, settlements on the West Bank. That email triggered media coverage that questioned my own and my university's commitment to academic freedom, and also led me to overstate concerns expressed by some of my colleagues. I was equally concerned at the time that I had not viewed Professor Dotan's film yet, which I realize now is standard protocol. These mistakes were the result of bad judgment and my inexperience planning conferences.

I allowed my own fear of controversy to rule over good judgment and good teaching. This was a valuable learning moment for me -- both professionally and personally.
Dotan, in an email to Inside Higher Ed, said he would accept an invitation to present his film at Syracuse. "I'm vehemently against any academic or intellectual boycott," he said.