You have /5 articles left.
Sign up for a free account or log in.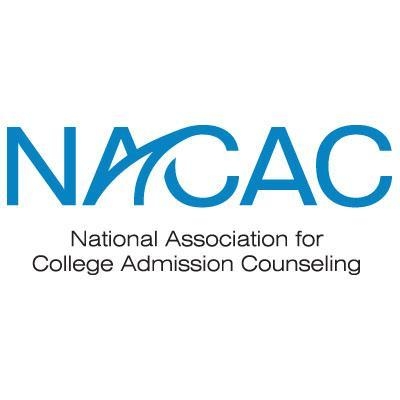 Every spring, the articles appear about how the admission rates to Harvard University or Stanford University have hit record lows and how it's just impossible to get into college these days. Meanwhile, other articles say there are so many more applications to college that it must be impossible for anyone not destined to win a Nobel Prize or an Olympic medal to find a space.
For those scared by the hype, the National Association for College Admission Counseling offers a corrective: a survey of colleges that shows that, in fact, most colleges admit most applicants, and the rarified world of Ivy League admissions is almost completely irrelevant to what goes on in most of higher education -- even when the survey focuses on four-year colleges and not the open-access world of community colleges.
This year's survey found that the number of applications was indeed up (between fall of 2014 and fall of 2015): by about 6 percent for first-time freshmen, 4 percent for transfers and 23 percent for applicants from outside the United States. The big gains from abroad come at a time when many colleges are increasing their international recruitment efforts.
But despite all of those applications, the average admissions rate for colleges for enrollment in the fall of 2014 was 65.8 percent, up from 64.7 percent the year before. The acceptance rate for international students was much lower: 34 percent.
The NACAC study also looks at the data another way. In terms of institutions, only 19.7 percent admit fewer than 50 percent of applicants, while 36 percent admit 50 to 70 percent of applicants.
Another key indicator for colleges is yield: the percentage of admitted applicants who enroll. That figure was up slightly, to 36.2 percent for those enrolling in fall 2014. But that figure remains down substantially from 2002, when it was just under 50 percent.
Many guidance counselors (not to mention applicants) have been critical in recent years of colleges putting more people on wait lists for admissions. As the numbers have grown, many have wondered if those waiting really have much of a chance.
The NACAC data show that some applicants are admitted that way, but the odds are long.
For the fall 2015 admission period, 39 percent of institutions (43 percent of private colleges and 31 percent of publics) said they used a waiting list. On average, 16 percent of applicants were offered a spot on the list, and 41 percent of such applicants opted to stay on the list. An average of 32 percent who stayed on the list were offered a spot, but colleges that are more selective were the least likely to admit from the list.
The NACAC survey also shows that -- for most institutions -- grades in college preparatory classes are far more important than test scores when colleges make their admissions decisions.
Here are the top five factors identified as of "considerable importance" in admitting freshmen.
Top Factors in Admissions Decisions
| | | | | |
| --- | --- | --- | --- | --- |
| Factor | Considerable Importance | Moderate Importance | Limited Importance | No Importance |
| Grades in college preparatory courses | 79.2% | 13.0% | 6.9% | 0.9% |
| All grades | 60.3% | 31.0% | 8.7% | 0.0% |
| Strength of curriculum | 60.2% | 26.8% | 10.0% | 3.0% |
| Admissions tests | 55.7% | 32.5% | 7.9% | 3.9% |
| Essay or writing sample | 22.1% | 39.0% | 21.6% | 17.3% |
Given all the public debate over the consideration of race and ethnicity and other factors in admissions, it may surprise some that few colleges indicate these are significant factors in admissions. Only 3.4 percent of colleges reported that race/ethnicity had "considerable influence" on decisions, and another 11.1 percent said it had a "moderate" influence. Status as the first member of a family to enroll in college has "considerable influence" at 2.4 percent of colleges and "moderate influence" at 13.9 percent.