You have /5 articles left.
Sign up for a free account or log in.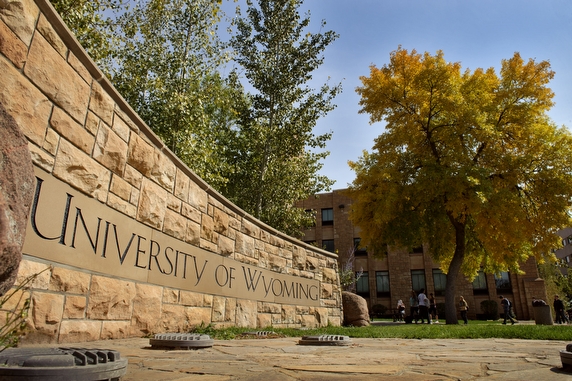 The University of Wyoming finds itself in the middle of a massive budget storm with new leadership struggling not to fly blind.
The 13,000-student institution has made it part of the way though the cuts needed to offset the loss of $41 million in state funding over two years. While steep cuts are nothing new for the university, which is heavily reliant on public funding in a boom-or-bust state that draws much of its money from the energy and mining sectors, they come at a time when it is particularly vulnerable.
A new president, Laurie Nichols, took over in May after a recent history of unsettled leadership at the university. She is pushing for a new strategic plan that would be Wyoming's first in years. The institution is also in the midst of reviewing academic programs with low enrollment, and it is preparing to migrate to a new financial accounting and reporting system widely regarded as being sorely needed.
In other words, Wyoming's only public four-year institution has a new leader who arrived on campus as a money crunch forces existential decisions -- and she doesn't have the benefit of a strategic plan or modern financial reporting system to help her chart the path forward.
Many faculty members favored Nichols, who had been provost and executive vice president for academic affairs at South Dakota State University, for Wyoming's presidency. But they're also expressing concern about the university's future. They're worried about the amount of money being spent on athletics and financial systems when they see academic programs being slashed around them. They also fear the university is moving away from its research operations and humanities programs on the way to becoming more narrowly focused on training students for jobs in the oil and gas industries.
"I think this budget crisis is really having an impact that is different from other budget crises in the past," said Renée Laegreid, a professor of history and the president of the University of Wyoming Faculty Association, a chapter of the American Association of University Professors. "Right now there are shifts underway among universities throughout the country -- the state funding for institutions across the country has been reduced and there's more reliance on adjuncts. So in the midst of all of this, we have an enormous budget crunch, and it's causing us to really think about where we want to be in the future."
Here's what the budget crunch looks like: the combined operating budget for the University of Wyoming and UW Medical Education was set to be $567.5 million in the 2017 fiscal year, down from $572.8 million the year before. General fund money from the state was to total $218.3 million, down from $245.5 million. UW Medical Education includes a program that has medical students starting in Wyoming and finishing their education at the University of Washington Medical School in Seattle. It also includes two medicine residency programs in Casper and Cheyenne, Wyo.
Those budget numbers include the effects of a two-year, $7 million reduction the Legislature mandated in 2016. They do not include, however, a request from Wyoming's governor to cut over $30 million more in the current two-year budget cycle. The two reductions together left the university searching for ways to compensate for the loss of $41 million in state funding over the two-year period.
Nichols, who started at the university in May after winning the president's job in December, responded to the crunch by declaring a financial crisis and calling for a budget reduction of about $19 million for the current fiscal year. She also said the university will need to find $15 million more in cuts for next year.
The university has met its reduction targets for this year, Nichols said in an interview Thursday. It did so by eliminating vacant positions and offering early retirements. The university also changed part-time employees' schedules to avoid paying some benefit costs. Faculty members were asked to teach more as well.
In total, the university has eliminated more than 200 positions from its employment rolls, which currently hold approximately 3,000 people, Nichols said. Many of the departures were staff members. The university has about 820 faculty members, down from 850 before the cuts, she said.
By the time the full two-year cuts are in place, Nichols expects another 100 to 200 positions to be eliminated. She'll try to meet the numbers without layoffs -- instead using strategies such as encouraging more retirements and not filling vacancies as they occur -- but she made no promises.
"We're going to try very hard," she said. "I think the jury is still out, but we're going to try."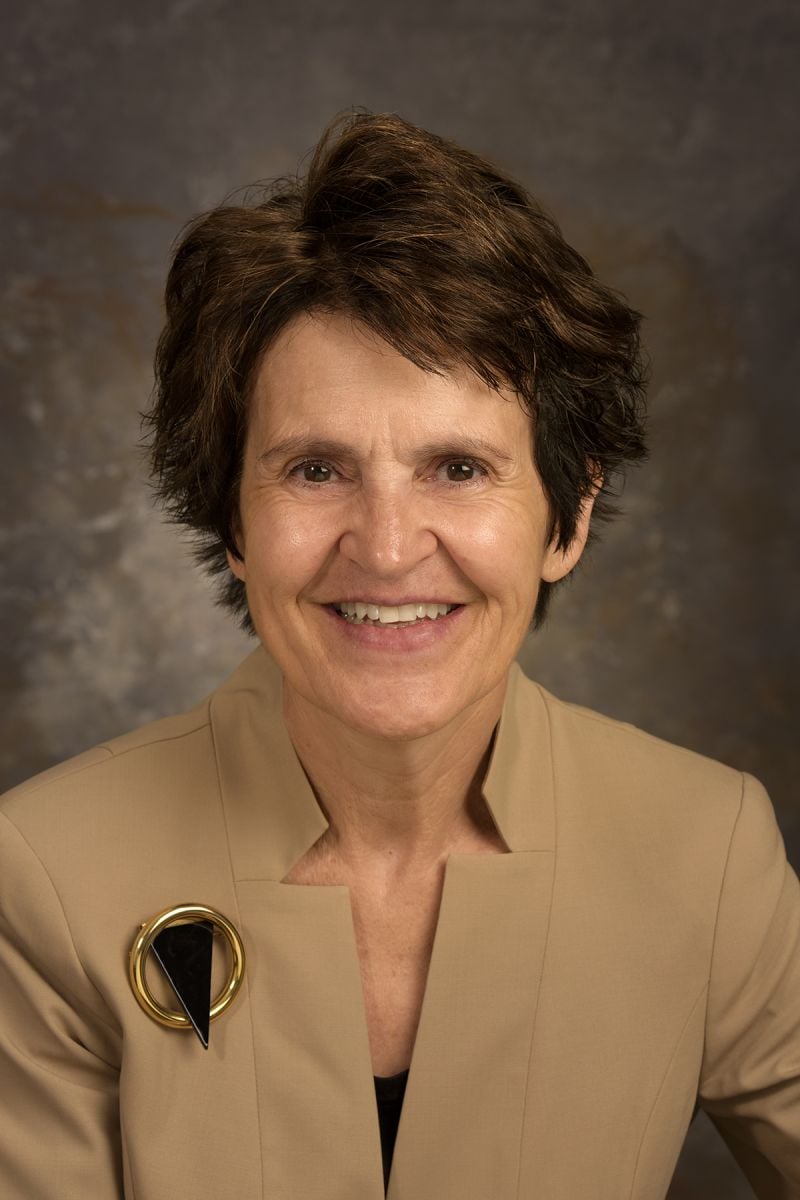 Nichols declined to go into detail on the current academic program review, which is looking at more than 30 programs with low enrollment.
"Those program reviews have come forward and the provost has made a recommendation to me," Nichols said. "I can't release the names yet, but there will be a number of programs we will be recommending to put in an inactive status right now or eliminate."
Nichols created a Financial Crisis Advisory Committee to help prepare for next year's $15 million in additional cuts. A draft plan was initially scheduled to be submitted to the Board of Trustees for a decision in October, but it has been pushed back. Board action is now slated for Nov. 16 after a plan is unveiled and subjected to public comment in October.
The exact allocation of future cuts has yet to be determined, according to Stephen Bieber, a professor of statistics and executive director of the Wyoming Survey and Analysis Center, who is chairing the Financial Crisis Advisory Committee. They will be widespread, he said.
"I can tell you, yes, every division of the university will be impacted," he said. "Will athletics be impacted? Yes. Will academics? Yes. Will our physical plant? Yes."
Regardless of cuts to come, several faculty members worried that changes already put in place are redirecting the university's focus. Research faculty have typically carried a teaching load of two classes per semester, said Robert Sprague, a professor of legal studies in business who is a member of the university's Faculty Senate Executive Committee and also a member of the Financial Crisis Advisory Committee. That's been changed to a three-class load in one semester, with exceptions possible for faculty members engaging in large amounts of research.
"The mood on the campus is that it really devalues research," Sprague said. "I believe it's going to be harder and harder to obtain a research exception, and I've already heard from some faculty who are definitely leaving because of that change."
Many faculty members view Wyoming's conservative Legislature as having a utilitarian take on the university's purpose, said Donal O'Toole, a professor in the department of veterinary sciences, secretary of the Faculty Senate Executive Committee and member of the Financial Crisis Advisory Committee. In addition to concerns about the role of research, many worry about the impact of changes on the humanities. Rumors have circulated that programs like sociology, philosophy and statistics could be cut.
Several factors have exacerbated the current situation, according to faculty members. Leadership turnover is one of them.
In 2013 Robert Sternberg took over as the university's president, and many administrators left their positions after he started on campus. But Sternberg resigned after just four months amid debate over the speed and manner in which he cleaned house. Trustees then appointed Richard McGinity to a two-and-a-half-year term as interim president.
All of the turnover in a short time has caused issues, O'Toole said. Nichols seemed to be a popular choice for president, but her circumstances are difficult, he said.
"We had a big power vacuum that went on for several years that now we hope will be filled," O'Toole said. "I think her hire was good. But she was dropped in at the worst possible time, very shortly after the governor had come on campus and said we need cuts."
The Legislature and trustees have also signaled that raising fees or tuition is essentially off the table, O'Toole said. The university's in-state tuition is already exceptionally low, quoted at $1,860 per semester for an undergraduate this academic year. Total per-semester cost is estimated at $7,513, including room and board. While there is talk of raising fees for high-cost programs, there are still relatively few opportunities for finding new student revenue. Enrollment trends aren't favorable, either. The university's head count fell by about 100 between the fall of 2014 and 2015, and another slight decline is expected this year.
Meanwhile, the Legislature sometimes sets aside money for specific projects. The new financial reporting system is one. Building projects and athletics are another.
"A lot of that money goes into things that are very specific for the donors," O'Toole said. "Athletics takes a huge role, and then a lot of money flows into what is perceived to be critical to developing infrastructure for the state -- so oil and gas."
In 2015 the university broke ground on a $53.5 million research facility for its energy programs. The building's budget included $37.2 million from the state and $16.3 million from private donors.
This year trustees authorized $3.5 million worth of scoreboards and video boards at university facilities. The university is also moving forward on a $44 million expansion to its athletics center. The state is providing $20 million for the athletic facility, with $24 million coming from private support. The scoreboards were funded by a no-interest loan from the university administration to be paid back over 10 years.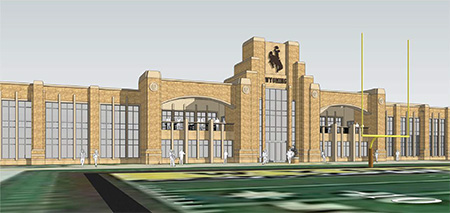 The latest estimates are that the new financial system, which also includes administrative and research support systems, will cost $21.3 million. It was announced earlier in the summer as costing $30 million over three years, paid for by both legislative and university allocations. But the price has since been negotiated down, according to a university spokesman.
Faculty members and administrators said the new system is needed and that the university's current system makes it difficult to retrieve important data. But the timing of the spending has frustrated faculty members when they already feel pressed, said Scott Shaw, chair of the university's Faculty Senate and a professor in the department of ecosystem science and management.
"Suffice to say, however badly needed, the timing is terrible in terms of public perception," Shaw said in an email. "People are hurting, and there is a lot of distress and fear about what might happen. Faculty and staff morale is dismally low, there are fewer people to support our work, fewer financial resources, no hope for raises, and all who remain are expected to work harder and do more work."
All of the concerns could be exacerbated by the fact that the university has no current strategic plan. The university announced at the end of August it would start a process to develop a new five-year plan.
Myron Allen is a professor of mathematics and a former provost at Wyoming. He was ousted from the provost position under Sternberg in 2013.
Allen said the university had a strong strategic planning system until 2013, with a plan running through 2014. But no successive plan was put in place amid the leadership turnover.
"My own opinion is it would be a lot easier for the university to figure out how to manage the current budget reductions if there were a strategic plan in place," Allen said. "I'm not saying it would make the job easy, I'm just saying it would be a lot easier than it is without one."
In an ideal world, the new administration would not be taking on budget cuts, planning and new financial reporting systems all at once, Nichols said. But she added that she saw little choice once she took over as president. She considered delaying the strategic planning effort but ultimately decided pushing it back served no purpose.
As for the new financial reporting system, the $21.3 million price tag includes the purchase of Oracle software and the movement of finance, accounting, human resources and grants management processes onto it. It also includes setup and training costs, Nichols said.
Nichols pushed back on the idea that the timing was wrong or the price too high, however.
"This is desperately needed," Nichols said. "I've never been at a university that has had such a poor financial system and such poor reporting. More importantly, information is almost impossible to get. As you can well imagine, working through a budget cut of this magnitude without having good information is awful."
On the question of athletics spending, many of the new facilities have attracted large amounts of private cash, Nichols pointed out. Legislators have also decided to put money into them, and there is broad support in the state for athletics, she said.
But Nichols added that she's asked the athletic department to cut its budget, just like other parts of the university.
"I handed them an 8 percent budget cut," she said. "They're bearing their fair share of the budget cuts, just like everyone else is. We will continue to move as much of the expenses to private support as we can."
Regarding the larger question of institutional direction, the president said she is not abandoning the humanities or sciences, math and engineering. She went on to name several initiatives the university needs to strengthen -- engineering, science and teacher training.
"The university of Wyoming is a strong STEM campus, and I think it has been historically," she said. "It's an important area for the state of Wyoming, because the energy industry is such a dominant force. Having said that, there are some very strong pockets of excellence within the College of Arts and Sciences. We want to build on those. We won't just become an engineering school."
In many ways, the University of Wyoming's situation is mirrored in other states that rely on natural resource extraction for revenue, said Thomas L. Harnisch, director of state relations and policy analysis for the American Association of State Colleges and Universities. It has been a hard year for states like Alaska, Louisiana, Oklahoma and Wyoming, he said.
The University of Wyoming might even be feeling the pinch more because it's the only institution of its kind in the state. Larger higher education systems can sometimes exercise more flexibility when budget cuts are handed down, Harnisch said.
"Campus leaders are going to do everything they can to find efficiencies and protect the academic core, but there's no doubt these cuts are going to hurt," he said.