You have /5 articles left.
Sign up for a free account or log in.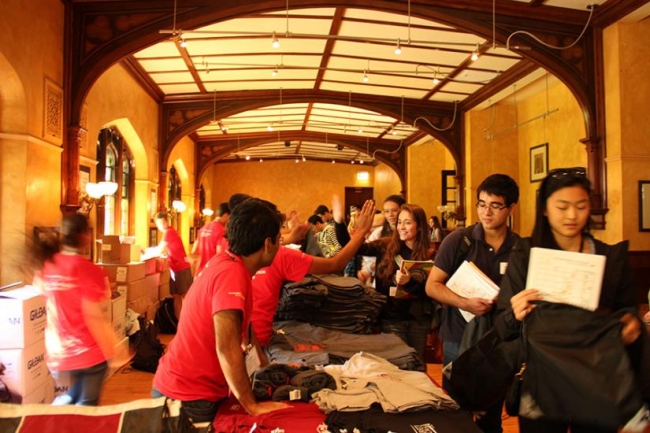 More than 150 faculty members at the University of Chicago on Tuesday published an open letter to freshmen in which they take a strikingly different approach from the official communication sent by a Chicago dean. Safe spaces and trigger warnings, the letter said, are legitimate topics for discussion and reflect the real needs of many students.
The earlier letter -- much debated in recent weeks -- was from John Ellison, dean of students. He told incoming students not to expect what many of their peers elsewhere may have. "Our commitment to academic freedom means that we do not support so-called trigger warnings, we do not cancel invited speakers because their topics might prove controversial and we do not condone the creation of intellectual safe spaces where individuals can retreat from ideas and perspectives at odds with their own," wrote Ellison. He has since been hailed as a hero for free expression and denounced as out of touch and insensitive -- with his letter becoming a Rorschach test for how one views higher education.
The faculty letter was published in the student newspaper, The Chicago Maroon. The letter doesn't say that trigger warnings or safe spaces are inherently good or bad. But it says that students have every right to request these things -- and that discouraging students from doing so represents a squelching of freedom of expression.
"Those of us who have signed this letter have a variety of opinions about requests for trigger warnings and safe spaces," the letter says. "We may also disagree as to whether free speech is ever legitimately interrupted by concrete pressures of the political. That is as it should be. But let there be no mistake: such requests often touch on substantive, ongoing issues of bias, intolerance and trauma that affect our intellectual exchanges. To start a conversation by declaring that such requests are not worth making is an affront to the basic principles of liberal education and participatory democracy."
The faculty letter also takes issue with the dean's characterization of safe spaces (a characterization that has been embraced by many critics of academic life as somehow assuring that you will encounter only ideas and people with whom you agree).
"The history of 'safe spaces' goes back to gay, civil rights and feminist efforts of the mid-20th century to create places protected from quite real forces of violence and intimidation," the letter says. "They also served as incubators of new ideas away from the censure of the very authorities threatened by these movements. It would be naïve to think that the University of Chicago is immune from social problems. Yet the administration confusingly disconnects 'safe spaces' it supports (see the list of mentoring services on the college's own website) from 'intellectual safe spaces' that it does not, as if issues of power and vulnerability stop at the classroom door."
The letter does not mention Ellison by name (although the headline does). The letter also says that "mutual respect is indeed indispensable" for the difficult discussions students can expect at Chicago.
In closing, the letter urges students not to hold back: "The right to speak up and to make demands is at the very heart of academic freedom and freedom of expression generally. We deplore any atmosphere of harassment and threat. For just that reason, we encourage the Class of 2020 to speak up loudly and fearlessly."
Ellison, who has not been speaking out since his letter circulated and attracted so much attention, did not respond to a request for comment.
Many Chicago professors have weighed in on Ellison's letter since it became public, and some of them have expressed support for it.
One of the professors who signed the letter released Tuesday said via email that the statement was important in part because of who had and hadn't played a role in the dean's letter.
"The letter from the administration was composed and sent without any prior notice to the faculty as a body.  No doubt some individual members of the faculty were in the loop, but the broader faculty, in the shape of the Senate, for example, was neither informed nor consulted," said A. Holly Shissler, associate professor of Middle Eastern history. "Yet, such a statement touches fundamentally on our role as teachers and mentors. We were -- or at least I was -- taken aback to have such a public statement made about teaching and intellectual life generally at the university without any consideration of the actual views and experience of the faculty."