You have /5 articles left.
Sign up for a free account or log in.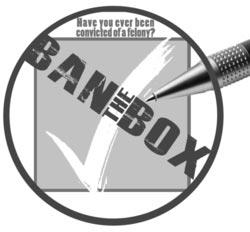 The State University of New York board voted Wednesday to remove from the 64-campus system's application a question asking applicants to declare prior felony convictions.
At the same time, the system will ask some of those admitted, postadmission, for that information. Admitted applicants will have to answer the question if they seek campus housing or to participate in certain clinical or field experiences, internships, or study abroad.
The 8 to 2 vote by SUNY's board is a major victory for the ban the box movement, which has urged colleges to stop asking questions about criminal convictions. SUNY receives more than 300,000 applications a year for its four-year colleges alone, so many people will no longer see that question once the new policy is in place for the 2018 admissions cycle.
The idea behind the movement is that merely asking the question may discourage applications from people who either were convicted unjustly or who have moved past criminal activity and want to participate legally and productively in society. To supporters of the movement, the many instances of unfairness faced by minority youth in the criminal justice system add to the urgency of banning the box.
While activist groups have been pushing for reform in this area for years, the idea gained momentum in May, when the Obama administration urged colleges to consider whether these questions are really necessary and -- if so -- whether they are being asked in the right ways.
But as the SUNY discussions illustrate, the issue isn't without complications. SUNY is a leading player in training students for careers as teachers or health professionals -- and students with such goals may be barred from licensure or employment based on past felony convictions. The idea of asking about felony status postadmission is to be sure such students know they may have difficulty obtaining employment in some fields that may have attracted them to SUNY.
In New York, the SUNY Student Assembly has been pushing to drop the convictions question. System administrators conducted a lengthy review of the policy before proposing the change.
Nancy L. Zimpher, chancellor of the SUNY system, issued a statement in which she praised students and others who sought the change. "Today's policy revision is a milestone achievement for SUNY, one that positions our university system as a leader in what has become a national movement to expand access and educational opportunity for individuals with a felony history," she said.
Finding the Right Balance
When a SUNY board committee met Tuesday to consider the issue, members were supportive of the idea of banning the box but raised questions about the specifics.
The original proposal before the committee wouldn't have fully banned the box. It would have maintained the question for felony convictions related to sexual violence. Joseph Porter, general counsel of SUNY, explained that in discussing the draft policy with campus presidents, some wanted to continue to ask about that type of convictions, given the push at SUNY and nationally to prevent sexual assaults.
But several trustees said they were troubled by what they called a "carve out" from the policy. Trustees said that they agreed that felonies involving sexual assault are terrible but asked why there might not also be a question about whether someone had been convicted of murder or a terrorist act. Several said that SUNY should either drop the box or not.
After discussion, the committee dropped the special provision for crimes involving sexual violence. So the proposal the full board approved Wednesday will completely drop the preadmissions question.
One trustee said he was worried about possibly seeing "psychotics" admitted to SUNY campuses.
Porter, the general counsel, responded by saying that there is an "uncomfortable truth" about that concern. People with severe mental illness don't necessarily also have felony convictions, and those with felony convictions are not all mentally ill. (The American Psychiatric Association notes that people with mental illness are no more likely to be violent than people without mental health disorders.)
Porter also said that people deceive themselves if they think questions like the one SUNY will drop mean that there are no people on campus with felony convictions. "There are people with prior felony convictions on every one of our campuses today," he said, and SUNY uses a variety of strategies to make sure that people on campus don't pose a security threat. "These folks are out there," Porter said. "They have not been banished to Devil's Island."
'Too Broad and Too Narrow'
Ronald G. Ehrenberg, a SUNY trustee who is director of the Cornell University Higher Education Research Institute, was one of the trustees who voted against the policy shift.
Ehrenberg said via email that he was concerned about the second part of the policy, which requires those admitted to report felony convictions if applying to live on campus or participate in various programs.
"That portion of the policy seemed both too broad and too narrow," he said. "Too broad because I felt it should be restricted to felony convictions for sexual and other acts of violence. Too narrow because the policy seems to say no matter what your criminal act, you are OK to be a student on campus. I would have preferred evidence from the criminal justice system that felons who committed acts of violence were felt to be rehabilitated."
Ehrenberg added, "I understand fully the social imperative to provide access to college for underrepresented groups who are overrepresented in our criminal justice system, but I guess I concluded the resolution was too rushed and deserved further discussion with our campus presidents before being adopted."