You have /5 articles left.
Sign up for a free account or log in.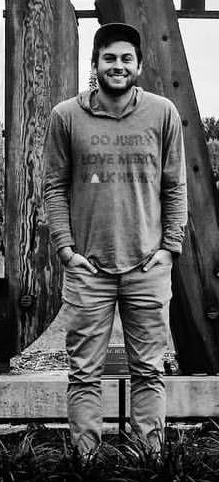 Liberty University students issued a statement last week criticizing their president, Jerry Falwell Jr., for his endorsement of and campaigning for Donald Trump, even after the release of a video of Trump boasting about sexually assaulting women (boasts he describes as "locker room talk"). Falwell responded by issuing his own statement, criticizing the students' views but saying that their ability to speak out was "a testament to the fact that Liberty University promotes the free expression of ideas, unlike many major universities where political correctness prevents conservative students from speaking out."
Despite the rhetoric, the university prevented Joel Schmieg, the sports editor of its student newspaper, The Liberty Champion, from running a column criticizing Trump.
Schmieg posted his column to his Facebook page and it has since started to spread. In introducing his column on Facebook, Schmieg wrote that he found Falwell's statements about free expression at Liberty to be "amusing and extremely hypocritical" in light of the university preventing his column from appearing.
Frank D. LoMonte, executive director of the Student Press Law Center, said via email that he was concerned about any such censorship -- and he added that such censorship simply isn't effective, either. "Of course, Liberty is a private university not subject to First Amendment constraints, but the best private universities voluntarily maintain a hands-off policy respectful of the integrity of independent journalism. Leaving aside the civic and educational benefits of fostering critical-thinking skills on a college campus, it's just self-defeating in the year 2016 to think you can suppress unwanted ideas by tearing articles out of paper newspapers. When you censor an article in the 21st century, you're just guaranteeing it a wider audience. I doubt many 20-year-old sports columnists are being read across the country, but by censoring Joel's column, the university has exponentially increased its impact. There's nothing more irresistible than journalism powerful authority figures don't want you to read."
A spokesman for Liberty, Len Stevens, reached at home Tuesday night, said he heard about the controversy when President Falwell shared with him texts the president exchanged with his son Trey (as Jerry Falwell III is known). The texts confirmed that the university prevented the column from being published, but did not indicate that President Falwell was involved directly, said Stevens. Stevens said that Schmieg's column was "redundant" with another piece and was blocked because of space constraints, as an "editorial decision." Stevens did not respond to questions about how blocking a column critical of Trump might not be consistent with President Falwell's statements about free expression.
Falwell tweeted last night in a way that suggested he made the decision, and he also cited the issue of redundancy.
Schmieg noted that, as sports editor, he has a regular column that does not compete with other pieces for space. As a result, Schmieg said that he had to write another column when his piece about Trump was pulled. "It's not an issue of space," he said.
With Schmieg's permission, Inside Higher Ed is publishing his column, which follows.
---
As a former male athlete, I know exactly what high school guys talk about when they think they are alone. It absolutely can be vulgar and objectifying to women. But here's the thing -- I have never in my life heard guys casually talk about preying on women in a sexual manner.
Trust me, I hated the way the guys talked on the field during practice or in the halls at school. It was downright dirty. Some would call it "locker room talk." In other words, guys talking about the things they supposedly did with their girls. The conversation never turned to the things they were going to do to a girl.
While I do not condone premarital sexual activity, guys talking about the things they do with their girlfriends is part of today's culture. On the other hand, when a guy talks about what they are going to do to a girl, that is when it is no longer locker room talk, but premeditated sexual assault.
Some examples of this kind of talk are "I just start kissing them. It's like a magnet. Just kiss. I don't even wait." This is not a joke. Men do not casually say things like this. This is not locker room talk. Anyone who says otherwise is just trying to excuse the terrible things they or others have said.
If a high school male was heard talking like this, I would hope appropriate action would be taken. This might involve counseling and some sort of punishment. Not because punishment would magically fix what he said, but to ensure he understands the severity of what he said. So he understands that sexual assault is not a joke. So he understands that women are to be cherished, not spoken of as property.
But when an adult in his late 50s says things like "when you're a star, they let you do it. You can do anything," that should be a major red flag. "Out of the abundance of the heart, the mouth speaks," Luke 6:45.
The things that come out of a man's mouth when his guard is down is probably what is in his heart.
With that said, everyone deserves forgiveness for things that seem to be in the past. But in this instance, the words said do not seem to truly be in the past. He was never accosted for his atrocious words. And most importantly, it seems the words spoken are par for the course.
Donald Trump may have issued an apology for the words he said, but the fact that he can brush them off with a description of "locker room talk" tells me that he does not believe what he said is truly bad. It tells me that this man says things like this all the time, because it is casual talk to him.
Ladies, please hear me when I say the words spoken by Trump are not normal. That is not what decent men talk about. Not even in high school. You mean so much more than that, and you deserve so much better than that.