You have /5 articles left.
Sign up for a free account or log in.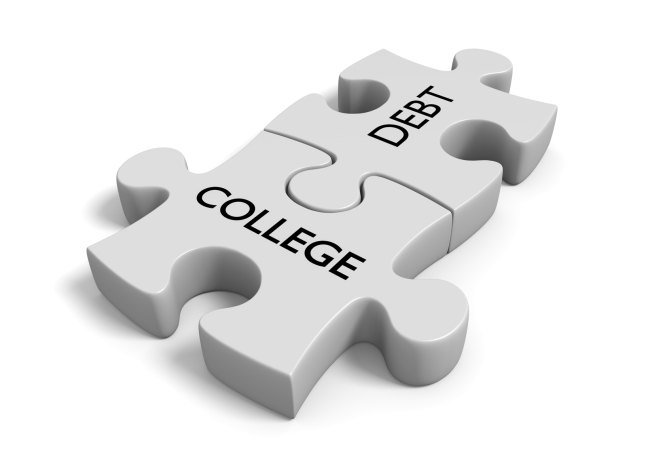 The U.S. Department of Education released Friday the final version of controversial regulations that will allow student loan borrowers to have their debt discharged if they were victims of fraud or misrepresentation by their institution.
The rules replace an existing system based on various state laws with a single federal standard meant to simplify the claims process for having student loans discharged. They also put institutions themselves on the hook for paying back borrowers' claims and seek to provide earlier warnings to students about risky colleges. And the rules limit colleges' ability to impose mandatory arbitration clauses on students.
The final rules come after a comment period in which the department received more than 10,000 responses to proposed regulations before an Aug. 1 deadline. Although the regulations were drafted with the for-profit sector in mind, many of the comments warned about potentially wider repercussions affecting public and private nonprofit institutions. Some stakeholders were troubled that the regulations didn't distinguish between intentional fraud and inadvertent mistakes in circumstances like advertising of job placement rates.
But modifications to the proposed rules appear to do little to address those concerns, and in several ways are tougher than the draft version, according to a summary document the department released.
The regulations put in place triggering mechanisms that would lead to a required letter of credit -- large sums of money to be placed at the feds' disposal to protect taxpayers -- where it finds institutions to be financially unstable or to be engaged in misconduct. In a change from the proposed rules, the final rules revised some triggers so that financial protection measures are not required when circumstances don't necessarily indicate a risk of closure.
The department also announced it would restore Pell Grant eligibility for students who were unable to finish a program after their institution closed its doors.
Justin Draeger, president and CEO of the National Association of Student Financial Aid Administrators, said the rules appeared to strengthen consumer protections and standardize the discharge process for student borrowers. He said the key for the regulations was to balance those rules against regulatory triggers that would make closure inevitable for some institutions.
"We don't want to be pushing schools over the edge," Draeger said. "That's a hard balance to manage. We don't know enough to say if the department struck that balance."
Dennis Cariello, a former Department of Education official and lawyer who served on the rule-making panel for defense to repayment, said he thought it was a mistake not to incorporate more of the feedback from stakeholders into the final rules.
"The department doesn't appear to have made changes based on school recommendations, and that's disappointing," he said.
Cariello said he was particularly concerned that the final rules don't appear to require the department to demonstrate that a college or university intentionally defrauded or misled student borrowers. He said a minor misrepresentation or a mistake could lead to negative consequences for an institution. And because the rules make it easier for the department to provide debt relief to groups of borrowers, the consequences of those mistakes would be multiplied without an opportunity for a university to make a correction.
"The department has refused so far to give comfort on those type of points, and that's a really big deal," Cariello said. "People can make mistakes. And they're going to get whacked."
The defense to repayment rules were formulated in 2015 in response to the closure of Corinthian Colleges, and multiple rounds of negotiations involving the department and various stakeholders followed. Groups well outside the typical education policy circles weighed in on the proposed borrower defense rules, including conservative organizations like Americans for Tax Reform, which warned the costs of covering loan discharges would be burdensome to taxpayers. The department's own estimates have said the rules could cost as much as $42 billion over the next decade.
Senator Elizabeth Warren told the department last month that it was not doing enough to assist students who had attended campuses of the Corinthian chain and had instead placed many of those students in debt collection. Under provisions of the rules governing loan discharges at closed institutions, students borrowers who do not re-enroll at another institution within three years of their college closing would automatically have their loans forgiven.
The rules are part of a regulatory push -- including new gainful employment regulations -- to impose new accountability on higher education. The administration targeted the failures of the for-profit college sector, but the new rules will create fallout for many other institutions, especially open-access institutions and those serving low-income and first-generation student populations.
The Institute for College Access and Success called the regulations a huge win for students and taxpayers.
"The final borrower defense and college accountability regulations make it much harder for schools that commit fraud to hide it, which will make it less likely that schools commit fraud in the first place," said TICAS Executive Vice President Pauline Abernathy. 
TICAS praised the department especially for taking the step to restore Pell Grant eligibility for students affected by closure of their institutions before they could complete their studies. More than 28,000 Pell Grant recipients were affected by the closures of Corinthian Colleges last year and ITT Technical Institutes this summer. Abernathy said those students couldn't get back the time they spent at those institutions, but restoring Pell eligibility would allow them to resume their education.
Steve Gunderson, president and CEO of Career Education Colleges and Universities, said the final borrower defense rules would cause millions of students to lose access to higher education.
"This regulation will limit career education opportunities for new traditional students and ultimately deny millions of Americans a pathway to improving their life and growing the American economy," said Gunderson, whose organization advocates for the for-profit college sector.
The regulations would burden career education institutions with financial requirements not imposed on other colleges and universities, including others with lower graduation rates and higher default rates on student loans, he said.
"All of this is being enacted in the final days of the administration -- a last-ditch ideological effort that will have a lasting impact on students, educators and taxpayers," he said.