You have /5 articles left.
Sign up for a free account or log in.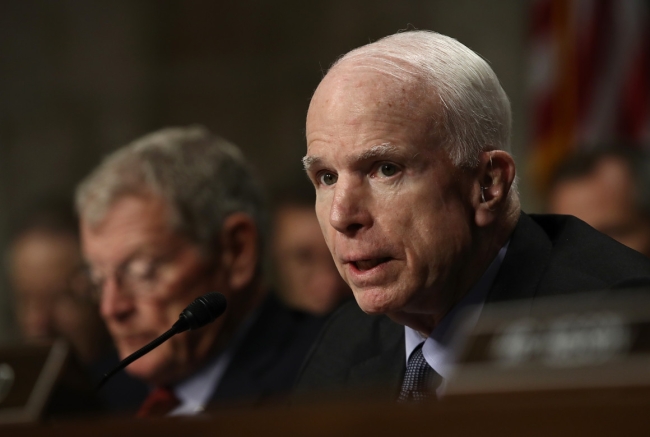 During the Republican presidential primary in 2012, nominee Mitt Romney praised Full Sail University and other for-profit colleges as alternatives to increasingly costly traditional colleges and universities.
With the Obama administration moving to add new regulations aimed at for-profits, Romney's endorsement offered a contrast on higher education policy.
During that cycle, the for-profit sector for the first time broke heavily for GOP candidates as it ramped up its political spending -- donations to Republican candidates outpaced those to Democrats by more than a two-to-one margin. And Romney received more than three times the campaign cash from the sector as President Barack Obama. In previous cycles, donations to Democrats were even with or slightly larger than those to the GOP.
However, while the industry's campaign largess continues to heavily favor Republican officeholders, its spending on campaign contributions has dropped off precipitously.
With less than two weeks to go until the November elections, individuals and political action committees associated with the for-profit sector had given less than half the amount to federal campaigns that they did in the 2012 election cycle. So far they have donated just over $1.1 million to congressional candidates in the current election cycle, according to the Center for Responsive Politics. That would be the lowest amount since the 2008 cycle.
Those numbers are indicative of an industry that's seen entities large and small shut their doors and finds itself struggling with both structural challenges and government regulations. And the shrinking dollar amounts may reflect a sense that campaign contributions are having a limited impact on for-profit policy.
The partisan breakdown of donations reflects just how much support for the for-profits has come to be dictated by party affiliation, as oversight and accountability of the sector became an increasing focus of progressive leaders within the Democratic Party.
"It's all of the above," said Steve Gunderson, president and CEO of Career Education Colleges and Universities, which advocates on behalf of the for-profit sector. "You have a lot fewer players and the players that are there, frankly, have a lot less money available to participate in the political process."
The for-profit industry began steadily increasing its campaign finance activity during the 2008 campaign cycle, a period that coincided with rising enrollments as the Great Recession pushed more Americans out of the labor force and back into higher education. For-profits marketed their programs heavily to students who likely would not enroll in traditional colleges and universities. As enrollment swelled, so did revenues.
Campaign giving was fairly bipartisan as the sector began to flex its political muscle, even favoring Democrats slightly. But starting in 2012, the industry's political support tilted heavily to Republican candidates at the federal level. Contributions to GOP candidates and officeholders outpaced those to Democrats by more than two to one during that cycle. As its giving to political campaigns has continued to decline over the last two cycles, the for-profit sector has continued to heavily favor GOP candidates.
Barmak Nassirian, director of Federal Relations and Policy Analysis at the American Association of State Colleges and Universities and a frequent critic of for-profits, said there is now a strong consensus within the Democratic Party on the issue.
"We have had a very clear separation with regard to attitudes toward the for-profit sector between the two parties," he said.
By 2010, Nassirian said, the handwriting was on the wall that a crackdown from the Obama administration was coming. The sector spent heavily to try to elect Romney and then to fight impending gainful employment regulations introduced by the U.S. Department of Education. Legal challenges delayed the rules, which impose new standards on college programs for graduates' ability to pay back their federal student loans. But a federal court panel ruled earlier this year that the department could go ahead with implementation of the rules.
As the fight over those rules and other regulations targeted at for-profits has now ended, for the most part, the sector's spending on political campaigns has lost some of its urgency. And the increasing polarization of the parties on oversight of the sector may have blunted the effects of campaign donations.
Ben Miller, senior policy analyst at the Center for American Progress, said the increasingly partisan breakdown of donations beginning in the 2012 cycle reflected changes in Congress as much as any of the administration's policies.
"I don't think it was in response to the administration as much as it was an acknowledgment that congressional support for the for-profit sector was going much more in one direction," he said. "The support for it among the Republicans has somewhat diminished, too. There are people who are in favor, but the number who really want to go to bat for [the sector] is a lot lower."
Follow the Money
In the current election cycle, the GOP dominates the list of top recipients of for-profit campaign money. Florida Democratic Congressman Alcee Hastings, a longtime friend of the sector, has received more than $41,000 so far. And Arizona Democrat Kyrsten Sinema, among a handful of Democratic co-sponsors of 2014 legislation to delay the gainful employment regulations until a study of their potential impact could be completed, has received more than $22,000 from for-profits this cycle.
Washington Senator Patty Murray, the ranking member on the Senate education committee, and Vermont Senator Bernie Sanders -- whose presidential primary campaign significantly boosted his national profile -- received $19,000 and about $17,000, respectively.
On the Republican side, Arizona Senator John McCain has received more for-profit money than any sitting elected official -- more than $73,000 -- while North Carolina Representative Virginia Foxx ($68,000) and Minnesota Representative John Kline (about $53,000) come in second and third, respectively. Both Kline, the current chairman of the House Education and the Workforce Committee, and Foxx, who is widely expected to be the next chair if Republicans retain the House, have been supportive of the for-profit sector.
| | | | |
| --- | --- | --- | --- |
| Member | Party | State | Amount |
| John McCain | Republican | Ariz. | $73,750 |
| Virginia Foxx | Republican | N.C. | $68,200 |
| John Kline | Republican | Minn. | $52,800 |
| Alcee Hastings | Democrat | Fla. | $41,650 |
| Roy Blunt | Republican | Mo. | $28,800 |
| Richard Burr | Republican | N.C. | $25,400 |
| Kyrsten Sinema | Democrat | Ariz. | $22,825 |
| Carlos Curbelo | Republican | Fla. | $19,400 |
| Patty Murray | Democrat | Wash. | $19,000 |
| Bernie Sanders | Democrat | Vt. | $16,962 |
McCain represents the home state of the Apollo Education Group and Grand Canyon University, two of the biggest for-profit enterprises. And he serves as chairman of the Armed Services Committee -- a position he used to push back on a Pentagon order last year banning the University of Phoenix from recruiting on military bases or receiving money from the federal Post-9/11 GI Bill.
That so much for-profit money has gone to Republicans in recent cycles partly reflects how many House seats Democrats lost in the 2010 Tea Party wave. But because of the shift in the politics on for-profits, that polarization in the flow of campaign money is likely to continue, and lawmakers like Hastings and Sinema will remain outliers.
There is a sense in the sector that campaign contributions over all just haven't been as effective, said Trace Urdan, an industry analyst at Credit Suisse.
"The climate has become so difficult that it maybe doesn't feel worthwhile," he said.
Just a handful of vocal supporters like Foxx have consistently defended for-profits. And many in the Republican caucus have remained quiet while voices in the sector said the administration pushed entities like Corinthian Colleges and ITT Technical Institutes into closure.
As a proportion of the sector's overall revenues, which have plummeted, political contributions have likely remained stable, Urdan said. While for-profits may have hoped for some kind of legislative response to regulations like gainful employment, there's been little in the way of new laws from Congress to draw their interest.
Urdan said campaign contributions may pick up once Congress begins considering reauthorization of the Higher Education Act -- an objective of key lawmakers on Capitol Hill.
But for-profits' political resources remain diminished and the sector has for now become more selective in choosing the candidates and elected officials it does support. Chairs of key committees are big recipients of for-profit support, as are officials who have shown they will back the industry.
"It's dependent on those who a) stand up for us and b) who decide to destroy us. It's no surprise to anyone that the Dick Durbins and Elizabeth Warrens of the world are out to destroy us," Gunderson said. "We have to look for friends."