You have /5 articles left.
Sign up for a free account or log in.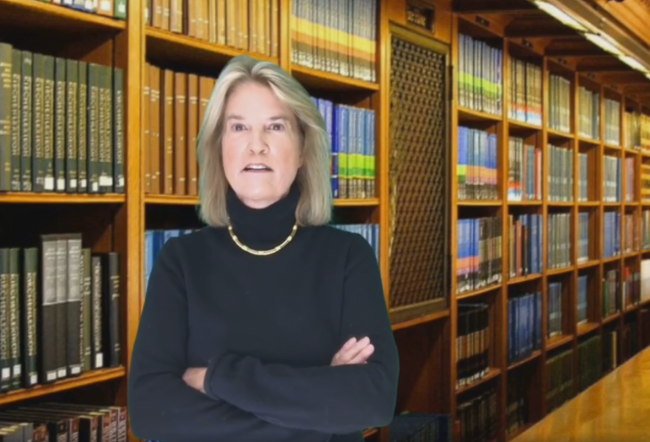 Former Fox News host Greta Van Susteren on Monday provoked the ire of academic librarians after she suggested their institutions are "vanity projects" and that the services they provide -- from acquiring scholarly journals and serving as a starting point for research to preserving materials and training faculty members and students -- "are on our smartphones."
Van Susteren, who until this September hosted the weeknight current affairs show On the Record, made the comments at 6:28 a.m. in response to a Yahoo Finance article showing tuition rates increasing both at private and public colleges. In subsequent tweets, she criticized colleges for building "hugely expensive new buildings" and passing the costs on to students instead of renovating existing ones.
Colleges should stop building vanity projects like huge libraries and billing students-full libraries are on our smartphones! https://t.co/QBeVKZvIKZ

— Greta Van Susteren (@greta) October 31, 2016
Librarians and patrons of libraries quickly criticized Van Susteren for her comments. Some pointed to a report released this fall by the Pew Research Center that found high levels of satisfaction with the local library among the American public. Others pointed to expenditures related to athletics and administrative bloat as the real culprits behind the increasing cost of higher education. Others yet questioned whether Van Susteren had set foot in a library recently.
@greta This is a common misconception. The digital divide and disparity in digital readiness mean libraries are more important than ever.

— jessamyn west (@jessamyn) October 31, 2016
@greta @Yahoo A remarkably ignorant statement that shows you've not actually been in a library recently. Also you don't understand learning.

— Jason Griffey (@griffey) October 31, 2016
Julie Todaro, president of the American Library Association, said in an interview that, unlike the internet, libraries and librarians are able to distinguish information from knowledge and provides assistance to users.
She added, "I'm not sure what Ms. Van Susteren thinks delivers this content to her phone."
Elliott Shore, executive director of the Association of Research Libraries, said he was puzzled by Van Susteren's comments. In an interview, he defended libraries, saying they act as a "third place" (beyond the home and the workplace) where people socialize.
"A college is a community, and people work together, they learn together, they learn from one another, and the library is a piece of that puzzle," Shore said. As opposed to serving as "vanity projects," libraries and their architecture can inspire thinking, he added.
In response to the criticism, Van Susteren posted a video on Facebook showing herself standing in front of a green-screen background of a library book stack. While she acknowledged her critics, Van Susteren pressed her point, expanding her critique to include the construction of "other enormous buildings" that she said is helping drive up student debt.
"I'm very much in favor of libraries -- we need them -- but do we need all new libraries when so many of these books, so much is on the internet?" Van Susteren said. "You've got it on your smartphone, you've got it on your iPad, your laptop, so why are we building all these buildings?"
This is not the first time Van Susteren has attacked libraries. In a Sept. 10 Facebook post, Van Susteren wrote, "You know I am critical of universities spending money to build new library buildings when libraries are now online … even on your phone. The cost then gets passed onto students as tuition costs get hiked. Universities know that the federal government will loan the money to students and buildings can often just be vanity projects, not necessities."
Edward Van Gemert, university librarian at Van Susteren's alma mater, the University of Wisconsin at Madison, said in an email that the library helps facilitate access to content, both online and through in-person visits (of which its sees about 3 million a year).
Libraries, including university research libraries such as Wisconsin, are undergoing tremendous changes," Van Gemert wrote. "Our focus however remains constant -- acquiring scholarly materials, organizing and providing access and discovery to scholarly materials, and providing innovative, creative learning spaces. All in support of research, teaching and learning."