You have /5 articles left.
Sign up for a free account or log in.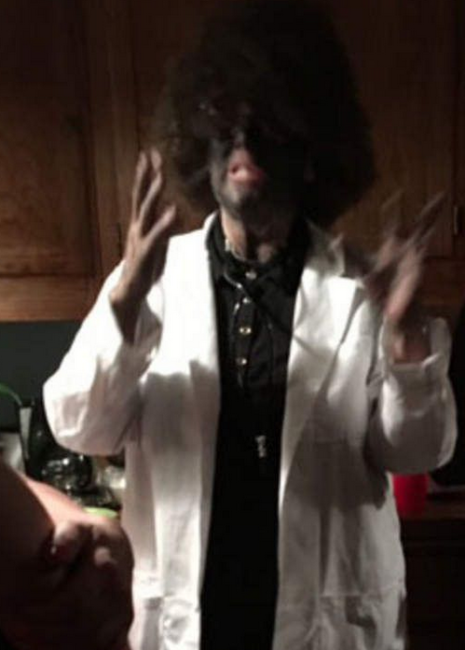 In advance of Halloween, many colleges debated what to do about students who wear blackface as part of costumes. In the days since Halloween, however, the University of Oregon and others have been talking about what to do about a law professor who wore blackface to a party.
The university condemned the professor's actions Tuesday and said an investigation was taking place. The party was off campus and not an official event, but students and other professors were in attendance. On Thursday, the university confirmed that the professor has been suspended with pay, pending the outcome of an investigation. (UPDATE: The university maintains that placing the professor on paid leave is not a punishment, but is intended to allow the process to move forward.)
So far 23 of the professor's law school faculty colleagues have called for her to resign. But it remains unclear whether the university can force her out.
Oregon's president, Michael Schill, issued a critical statement about the professor. "We condemn this action unequivocally as anathema to the University of Oregon's cherished values of racial diversity and inclusion," he said. "The use of blackface, even in jest at a Halloween party, is patently offensive and reinforces historically racist stereotypes. It was a stupid act and is in no way defensible."
Schill said he had asked for an investigation on whether the professor violated any university policies.
The university has not identified the professor or commented on reports in numerous Oregon publications that she is Nancy Shurtz. Shurtz did not respond to multiple email messages from Inside Higher Ed seeking comment. Photos of the professor wearing blackface (and a white lab coat) are spreading on social media.
Many have wondered how, in 2016, a professor could be unaware that wearing blackface is widely seen as a racist, hurtful act. Oregon publications are quoting an anonymous friend of Shurtz saying she was trying to have her costume represent a book, Black Man in a White Coat (Macmillan), which tells the story of a black medical student and the racism he experienced in medical school. The author of the book, Damon Tweedy, is a graduate of Duke Medical School and Yale Law School. He is an assistant professor of psychiatry at Duke University Medical Center.
The Register-Guard reported that Shurtz sent a note to students saying that she thought her costume would teach others about the diversity issues raised by Tweedy's book. The article noted that Shurtz is a feminist scholar who teaches courses about women and legal issues. "I, of all people, would not want to offend," she wrote in the note to students.
Many at Oregon are calling for Shurtz to end her work at the university. A petition has been signed by hundreds, and 23 faculty members in the law school are circulating a letter calling for her to resign.
"It doesn't matter what your intentions were. It doesn't matter if it was protected by the First Amendment," the letter says. "Blackface is patently offensive. It is overtly racist. It is wildly inappropriate. It reflects a profound lack of judgment. There is no excuse. We are angry that you would alienate our students, staff and faculty of color. We are angry that you would destroy what others have worked hard to build …. If you care about your students, you will resign."
If Shurtz does not resign, some legal experts believe her actions -- however foolish -- are in fact protected by the First Amendment.
"Simply dressing in blackface or as an African-American at a party is indeed constitutionally protected expression that UO, a government agency, cannot punish," said Robert L. Shibley, executive director of the Foundation for Individual Rights in Education.
He cited a 1993 decision by a federal appeals court to block George Mason University from punishing a fraternity that held "an ugly woman contest" fund-raiser in which some fraternity members posed as caricatures of black women. The appeals court found that this event, however offensive, was protected by the First Amendment. "If such a skit is protected expression, this professor's expression surely is as well," Shibley said.
John K. Wilson, an independent scholar who writes regularly about academic freedom issues, agreed. Via email, he said, "When dealing with an extramural activity, there's generally no valid punishment unless it shows incompetence in doing their work. That obviously doesn't apply in this case. There's no reason why wearing an offensive costume makes you a bad law professor."
Michael Dreiling is a professor of sociology at Oregon who is president of United Academics, the faculty union at the university, an affiliate of the American Association of University Professors and the American Federation of Teachers. Via email, he said, "Blackfacing is not only negligent, but hurtful, regardless of intentions. Even as we condemn blackfacing for the racist history the action evokes, we believe all faculty are entitled to a fair investigation and due process. We hope the university will recognize and respect these important rights in this case."