You have /5 articles left.
Sign up for a free account or log in.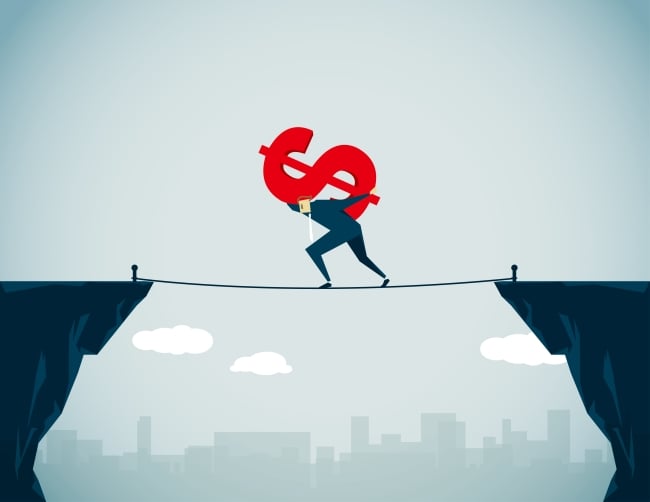 Thirty-eight percent of master's degree students and 36 percent of doctoral students worry about their ability to meet monthly expenses, found a research study from the Council of Graduate Schools and TIAA.
In addition, 60 percent of master's students and 55 percent of doctoral students reported feeling stressed about their finances. On top of that, the majority of graduate students lack any sort of formal finance education. (The study is of master's and research doctoral students, not students in professional fields such as law and medicine).
"Most students understand the long-term benefits of a graduate degree, and yet financial stresses often make it hard to focus on anything but the present," said Suzanne Ortega, CGS president. "We want to make sure students have the information and skills they need to navigate their paths to graduation as successfully as possible."
The report, published today, presented the findings of a three-year study that surveyed over 13,000 students at 15 institutions. The report showed that many graduate students are worried but uneducated in personal finance, and it presents various ways that universities can educate graduate students about personal finance.
"Many students are asking, 'Do I have to go straight into the work force to pay off my undergraduate debt? Is graduate school even viable at this point?'" said Daniel Denecke, CGS vice president of best practices and strategic initiatives and director of the research. "Many students are leaving without completing their degrees because of financial concerns."
Among the findings:
Forty-one percent of graduate students took out loans to finance their graduate education. But over half -- 52 percent -- of underrepresented minority students (which included American Indian/Alaska Native, black/African-American, Hispanic/Latino and Native Hawaiian/Pacific Islander students) were likely to take out loans.
Students who took out loans for their undergraduate degrees were twice as likely to borrow in graduate school than students who were loan-free after their undergraduate education.
While about half (51 percent) of students without loans reported stress about finances, almost three-fourths (71 percent) of students with loans were stressed.
Over half of graduate students (57 percent in fall 2013 and 55 percent in fall 2014) had never had any education about finances.
The research also found that graduate students are eager to learn about personal finance. They were especially interested in topics related to investing, selecting employee benefits, paying income tax and other taxes, paying off debt, planning for retirement, and buying insurance.
"Graduate students are seeking information on more advanced issues now that they were responsible for their own finances," Denecke said. "I think what we've discovered was the need for a whole new set of resources for graduate students."
CGS and TIAA also worked with 34 colleges and universities to help graduate students with their financial literacy and to become more financially informed. CGS awarded grants to 15 universities and partnered with 19 other universities to create and experiment with these programs.
The core topics emphasized by universities were budgeting, saving and investing, student loans, debt management (which nearly half of graduate students named as an area of struggle), financing graduate education, and tax information.
But universities approached these educational programs in different ways.
The University of South Florida, for instance, included a financial resources presentation at its spring and fall orientations. Kansas State University worked with TIAA to put on a workshop that covered investments and retirement planning. At Iowa State University, graduate students hosted an interactive webinar called "Strategies for Success in Personal Finance."
Other universities took more unconventional approaches.
Students at Loyola University Chicago decided to play -- the Office of Financial Aid put on a mock version of the Discovery Channel show Cash Cab, in which students answered questions about FAFSA and loans in order to receive prizes.
"One of the aspects that cuts across all programs and schools -- there's no one-size-fits-all solution," Denecke said. "Every university has international students, students with families to support and others. Universities need to figure out how to address diverse needs."
CGS also launched a website -- Gradsense.org -- that provides online resources and finance calculators for all graduate students.
The full report, which includes suggestions and recommendations for universities, is available at studentfinancialsuccess.org.