You have /5 articles left.
Sign up for a free account or log in.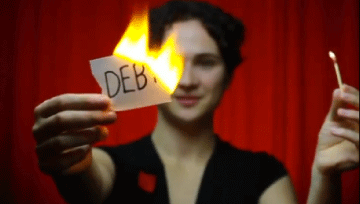 Having unexpectedly found itself handing off the baton to a Republican administration in January, the U.S. Department of Education is racing to finish a slate of Obama administration priorities. But few of the department's remaining tasks are as daunting as processing thousands of debt-relief claims filed by former students of closed for-profit colleges.
Since the closure of Corinthian Colleges in 2015, the department has received tens of thousands of such applications to have loans discharged under a previously little-used borrower defense statute.
Now with the Obama administration on the way out, activist groups and borrowers are pressuring the department to move faster on a process that can drag on for months. Handing over pending claims to the next administration would risk the chances of those borrowers having loans discharged, they argue.
But a swift resolution to the discharge applications -- the department in October reported it had received more than 80,000 and the figure has likely risen to the six digits -- is complicated by the fact that it's unclear what authority the department has under current regulations. The collapse of Corinthian and the inadequacy of existing borrower defense language led the department to undertake a massive rewrite of the regulations.
The new rules, however, don't go into effect until next July, meaning the regulatory framework for providing debt relief remains fuzzy at a time when student borrowers and their advocates are feeling more urgency than ever to see the process completed. The new push for borrowers to get debt relief -- the activist group Debt Collective released a video from a debt striker last week appealing directly to the president for assistance -- comes after months of demands from Democratic lawmakers that the department do more to help students.
Ann Larson, the co-director of the Debt Collective, said the group did not have any confidence that the next administration would be committed to borrower relief. The Democrats need to "do their job" before they leave office, she said.
"Even by the department's own numbers about who's eligible, it's been very slow -- it's been a trickle. And it's quite urgent now to get this done," said Larson.
Asked about the latest efforts to process the claims of borrowers, a department spokeswoman referred to the Office of Federal Student Aid's October report on borrower defense. As of Oct. 12, the department said it had approved discharges for 15,694 borrower defense claims filed by students who attended one of three Corinthian institutions -- Everest University, Heald College and WyoTech. The total value of loans represented by those discharges is $247 million.
According to that report, the department also granted 7,858 additional closed-school claims, which do not require a finding of fraud, worth $103 million.
The department did not release more up-to-date numbers.
Observers say the logjam of processing claims involves two separate issues: the department's capacity to handle claims and its understanding of its authority to provide broad group discharges.
"They've been struggling with a regulatory framework that is admittedly grossly inadequate for the task," said Mike Goldstein, a lawyer and co-chair of the higher education practice group at Cooley LLP.
Goldstein said the new regulations lay out the specific circumstances under which the department could forgive the debt of a class of student borrowers with similar circumstances. The current language, he said, is totally unclear in that regard.
"It's not contemplated in the existing rule," Goldstein said.
Education Secretary John B. King Jr. has received public pressure from lawmakers on behalf of consumers to move faster. At a meeting with reporters last month, King said the department would work up until the last moment before Donald Trump's inauguration on Jan. 20 to resolve those claims.
"We're going to work as quickly as possible to move through the borrower defense claims, and that was true before the election and it's true postelection," he said.
In recent weeks, the public pressure from Democrats in Congress has continued to mount from a number of other members who have called on the department to discharge the loans of students who attended a growing list of closed institutions. In the past month, those lawmakers have asked for debt relief for students who attended the Court Reporting Institute in Washington State, Globe University and Minnesota School of Business, and the Westwood College chain. Meanwhile, student borrowers who attended ITT Technical Institutes -- which closed as a result of financial issues this summer -- are seeking debt relief as well.
Chief among King's Capitol Hill critics on the pace of debt relief is Massachusetts Senator Elizabeth Warren, who said in a September letter to the secretary that the department was failing Corinthian students with the slow progress on borrower defense claims while loan servicers place many of those students in debt collection. Warren also said she was concerned about a general inability or unwillingness to provide debt relief to students who attended institutions other than Corinthian where wrongdoing took place.
"Students who attended these schools, some of whom are also eligible for closed-school discharges, should also receive full, automatic discharges without having to fill out individual applications," Warren wrote.
Consumer-oriented lawmakers and student advocates have argued that although current regulatory language is less clear than the extensive new borrower defense rules, the department still has the statutory authority to pursue automatic discharge for groups of borrowers with similar circumstances.
"What we have always believed and continue to believe is that the department has the authority and should be granting full automatic group discharge where there was widespread evidence of fraud and abuse," said Jennifer Wang, the Washington, D.C., office director for the Institute for College Access and Success.
Drawbacks to Discharge
Seeking discharge of student loans includes some restrictions. Students can't seek closed school discharge if they've transferred credits earned to a new institution. 
(Note: this article has been changed from a previous version to clarify that a student borrower would not lose credits earned or a credential earned if a loan is discharged through borrower defense to repayment.)
More burdensome for some borrowers will be a one-time tax liability owed to the Internal Revenue Service when discharged debt is counted as income. The federal agency announced last year that it would waive any tax liability for students who attended Corinthian campuses after the chain shut down and the department received a surge of borrower defense claims. But additional for-profit closures mean applications will continue to come in from students who attended other institutions.
David Bergeron, the former acting assistant secretary for postsecondary education at the department, said owing money to the IRS would be preferable to paying back student debt collectors, because that money would be dischargeable in bankruptcy, unlike student loan debt.
And he said the IRS may apply the same standards used to waive tax liability for Corinthian students -- an unusual step for the agency -- to the cases of borrowers who attended other closed for-profit institutions.
Borrowers who have waited months for relief say they have yet to see any progress on their claims.
Latonya Suggs, a former online student at Everest University, said that two years after getting an associate degree in criminal justice from the school, she has yet to find work in the probation field. Meanwhile, she holds about $32,000 in federal direct student loans taken out to attend the institution.
"It's worthless. It's a useless degree," she said. "I studied so hard, so many nights staying up late, making sure my grades were good. It's just a big scam."
Suggs, who is currently unemployed, said her loans have been in forbearance for the past year after she applied to have them forgiven through borrower defense. The forbearance period is up, but Suggs said she is no closer to a resolution on her application for debt relief.
"Nothing is solved. I am still struggling. I cannot make this payment," she said. "This is basically our last chance."
Expectations Under Trump
Although activists have raised the alarm about the incoming Trump administration, it's not entirely clear what direction the White House would take on loan discharge.
Tariq Habash, a policy associate at the Century Foundation who focuses on for-profit accountability and consumer protection, said it's too early to say what the policies of the Trump Education Department would be for claims of fraud -- partly because the president-elect never devoted much attention to the issue as a candidate.
In a postelection interview with Inside Higher Ed, North Carolina Republican Virginia Foxx, the incoming chairwoman of the House education committee, said she had seen no evidence that students of for-profit institutions were defrauded. But Habash said Republicans have historically been active in enforcing against student fraud.
"This isn't a 'Democrats don't want students to be defrauded and Republicans do' [issue] or vice versa," he said. "No one wants fraud in education or in other sectors."
It's at least possible, however, that the pace of processing discharge applications slows while the leadership of the department changes hands and a new secretary and under secretary are confirmed by the U.S. Senate.
Goldstein said the next administration might not continue with the increased staffing levels at the department to ramp up capacity for processing applications.
"I certainly think there's going to be less of a huge rush to process these," Goldstein said of the claims. "That's part of the problem now is they don't have the people, the physical capacity to handle the volume. Which is why the consumer groups are saying stop doing this on a case-by-case basis and give everyone a blanket discharge."