You have /5 articles left.
Sign up for a free account or log in.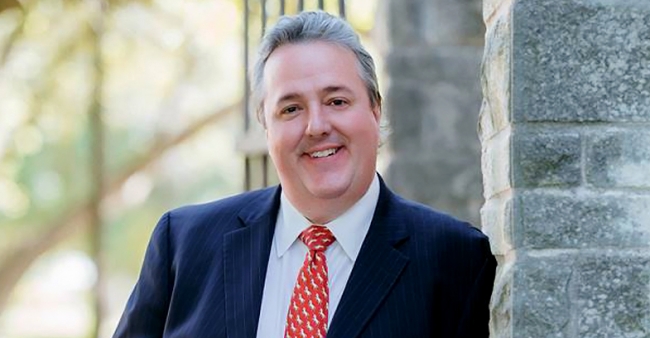 Lyon College's nontraditional president-elect won the job with a remarkably traditional pitch.
The small, private liberal arts college, located in Batesville, Ark., announced Dec. 5 that W. Joseph King will become its next president. King doesn't have experience as a college president -- nor as a provost, a vice president or a tenured faculty member, for that matter -- but as a consultant, entrepreneur and researcher.
Today, he serves as senior adviser to the president at Emory & Henry College, and he has since last year led the National Institute for Technology in Liberal Education (NITLE), an organization that has helped liberal arts colleges expand their use of technology in the classroom.
But King didn't emerge from a pool of about 100 other applicants because he promised a technological revolution at Lyon. Describing what became his winning pitch in an interview with Inside Higher Ed, King said he took the long view of a liberal arts education, telling the search committee about how small colleges weathered the Panic of 1873 and the Great Depression, and his assessment of the economic challenges they face today, such as the declining number of high school graduates. He praised the college's emphasis on excellence in teaching and complimented the leadership of its Board of Trustees.
On the topic of technology, King said faculty members are often surprised by his conservative approach. He said he views technology as a "utility" not unlike electricity, and believes there are ways for small colleges such as Lyon to use it to bolster their mission.
"But I don't have an agenda, so to speak," King said.
Unlike many other colleges of its type and size, Lyon is in better shape today than it was at the beginning of the decade. Among faculty members, there is a sense that Lyon is moving in the right direction after a few rough years.
There was the financial crisis, of course. Then a fire in 2010 that destroyed the Edwards Commons Dining Hall. Enrollment dipped below 600. The college lost about $4.7 million during the 2013 fiscal year, barely broke even the following year and was forced to tap into its endowment.
Scott M. Roulier, the John D. Trimble Sr. Professor of Political Philosophy, said he credits Lyon's retiring president, Donald V. Weatherman, with "quite literally pulling us out of the ashes." The college rebuilt the student center, constructed two new dormitories and added a number of new programs to draw students -- football, marching band and wrestling among them. Enrollment is closing in on 700 -- not the 800 the college is aiming for in its strategic plan, which runs through 2018, but getting closer.
"But you have to continue to improve and not stagnate," Roulier, president of the Faculty Assembly and a faculty representative to the Board of Trustees, said. "I think we're ready for new leadership. Somebody who can help us see ourselves in a different way."
Perry L. Wilson, a lawyer in Little Rock, Ark., who serves as the chairman of the Board of Trustees, described the ideal candidate for the job in an interview. He said the board was looking for someone who could strike the right balance between continuing the progress seen in the past few years and making changes, between recognizing the history of a liberal arts education and the future of learning assisted by technology.
"Liberal arts colleges as a whole are having a rough go at it," Wilson said. "You've got to change. You've got to make yourself unique."
Of course, faculty members at Lyon say the college already is, and that if it could just find a way to tell its story effectively -- if it could just get prospective students to visit Batesville and see its campus in the foothills of the Ozark Mountains -- then more people would enroll at Lyon.
The pieces are already there, Roulier said. The college, which is affiliated with the Presbyterian Church (USA), runs a Scottish Heritage Program, complete with a festival, scholarships and a pipe band. It also offers the Lyon Education Adventure Program, which includes on-campus recreation activities and off-campus excursions.
"One thing we maybe haven't fully figured out is our identity," Roulier said. "There are lots of good private liberal arts colleges that offer an excellent education, and we need to do a better job thinking about what makes us distinctive, and think a little more deeply about the role of the liberal arts in the 21st century."
Similarly, King said he is interested in talking with faculty members to find a "signature program" that the college should be doing a better job marketing.
King's tenure could also see Lyon collaborate more closely with other colleges. He used the Texas Learning Consortium (formerly the Texas Language Consortium) as one example. NITLE helped launch the consortium, which began as a partnership between five private universities in Texas to expand their foreign language programs but has since grown to include other disciplines.
Such a partnership depends on whether there are enough like-minded colleges to create a "coalition of the willing," King said -- and if the faculty is interested. But he added, "The old way of doing business where we can only offer what we can only conceptualize on a single campus with our resources and no more is really a hindrance to these colleges that we need to get beyond."