You have /5 articles left.
Sign up for a free account or log in.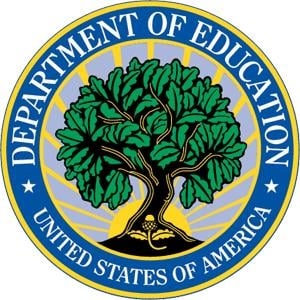 Nearly a tenth of vocational programs assessed by the Department of Education failed to meet new criteria measuring whether graduates are able to repay their federal student loans -- 98 percent of them at for-profit institutions. That puts them at risk of losing access to federal student aid funding -- a potential death knell for programs.
The department designed the gainful employment rule to hold vocational programs accountable for how much student loan debt graduates took out relative to their discretionary income -- the first time institutions have been held accountable based on that metric. But for-profit-college groups and some Republican lawmakers have criticized the rule for targeting the sector and excluding nonvocational programs. GOP congressional leaders have said the rule is among a number of Obama administration regulations they plan to roll back after winning control of the White House and Congress in November.
Among the institutions with multiple programs classified as failing in gainful employment ratings released by the department Monday: Sanford-Brown, the Art Institutes, ITT Technical Institute, Minnesota School of Business, and Full Sail University. All but one institution with multiple failing career education programs were for-profits. The lone exception, Wright Career College, closed in April 2016.
More than 800 vocational programs were designated as failing. Another 1,200 out of 8,637 total programs received a "zone" rate designation -- not quite failing but in danger of being disqualified for federal aid programs without eventual improvement.
Education Secretary John B. King Jr. said the data published as part of the new rule would help prospective students make decisions about which schools and programs to apply to based on the ability of past graduates to find jobs, their earnings and whether they are able to repay their student loans.
King said that postsecondary education is still the best investment someone can make in their future, but that the quality of the program matters.
"Far too many hardworking students are graduating with certificates or degrees that have little or no value on the job market," he said in a call with reporters Monday.
Earnings data published by the department in November showed that, over all, graduates of certificate programs at public colleges earned significantly more than graduates of such programs at for-profit colleges. That's partly because students at public colleges were more likely to have entered relatively higher-earning fields like nursing.
The ratings released Monday, which incorporate student debt-to-income ratios, also rated for-profits poorly. Out of more than 800 failing programs, 98 percent were based at for-profit institutions. And for-profits accounted for two-thirds of programs that earned the zone rating. More than 5,600 programs assessed in the Department of Education data were for-profits.
Failing institutions have an annual loan payment exceeding 30 percent of graduates' discretionary income or 12 percent of their total earnings. And graduates of programs with the zone rating have an annual loan payment between 20 to 30 percent of discretionary income or between 8 to 12 percent of total income.
"It's clear the low performance is concentrated in the for-profit sector," said Under Secretary Ted Mitchell. "Many of these programs leave graduates with substantial debt and very low earnings."
On the other hand, zero community colleges appeared among the list of failing certificate programs, he said.
Failing programs have 30 days to notify students that they are at risk of losing eligibility for federal student aid. Programs counted as failing for two out of three consecutive years will no longer qualify for use of Title IV funds like federal direct student loans and Pell Grants. And zone-rated schools will be cut off from federal funds if they go four consecutive years without improving.
Steve Gunderson, president and CEO of Career Education Colleges and Universities, the largest for-profit industry group, said the department should not have published a public list of failing programs before institutions could exhaust the process to appeal the ratings.
That would include 14 days to file a notice of appeal, 60 days to file an appeal, and the additional time for the department to rule on the case.
"The department's decision to publish a list of schools failing their initial calculations before the process is complete makes clear this is all about political motivations and harming institutions, and has nothing to do with expanding higher education access and opportunity or creating sound public policy," Gunderson wrote in a statement.
"We had hoped this department would comply with the timelines and procedures it had established. Unfortunately we should not have expected even this minimum level of decency from them."
The Department of Education had long said it planned to publish data on individual programs in January. And the process leading up to the release of the data Monday included a "challenge" period for institutions to present evidence that federal data on their programs was inaccurate.
But CECU said a number of institutions have reported differences with the department's calculations, and some programs could be moved from failing to zone or passing long after the data is published this week.
The University of Phoenix said in a statement that it will continue to support current students attending programs at risk of losing eligibility for Title IV funding, partly by making them aware of their options. Phoenix will also start an institutional grant program to cover costs for students in good academic standing should a program lose eligibility for federal aid.
Although Republicans have pledged to eliminate gainful employment, Debbie Cochrane, vice president of the Institute for College Access and Success, said the rule addresses two issues -- the burden of student debt and the ability of graduates to find well-paying jobs -- that President-elect Donald Trump spoke about on the campaign trail.
"I don't think that fate of the rule is in any way a foregone conclusion," Cochrane said. "The idea schools should be leaving students and taxpayers better off is a notion with bipartisan support."