You have /5 articles left.
Sign up for a free account or log in.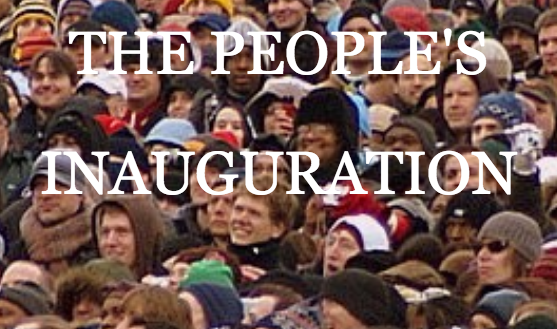 After a particularly divisive presidential campaign and the unlikely victory of President-elect Donald Trump, some colleges and universities have planned alternative events for those who may not be in the mood to celebrate on Inauguration Day.
The University of Connecticut is hosting The People's Inauguration, where students and faculty members are invited to come together and share poems, songs, personal stories and passages of literature or meaningful writings, such as the Universal Declaration of Human Rights or Langston Hughes's "Let America Be America."
The idea is to promote social justice, human rights and inclusion, said Mark Overmeyer-Velazquez, director of UConn's El Instituto and an associate professor of history. "This is not meant to be an anti-Trump protest, but rather a positive, proactive way to focus our community as one of solidarity and progressive values," he said.
This isn't a standard Inauguration Day event at UConn. Kathryn Libal, director of the Human Rights Institute there, said she had not seen any program of this kind in her 14 years at the university.
After Trump won the election in November, many faculty members felt the need to connect with students and show their support, Libal said. This is especially important, she said, for immigrant or Muslim students, who fear what the new administration could do.
Jan. 20 will be a "day of celebration for some, and a day of difficulty for others," Libal said. For that reason, Libal, Overmeyer-Velazquez and others wanted to create the People's Inauguration for students to open up, share their stories and listen to one another.
"We're not sure what we're getting ourselves into [with this administration] or the best way to respond, but we figured creating opportunities and learning from them is a good way to go," Overmeyer-Velazquez said.
With similar intentions, the University of Richmond is hosting a Jan. 19 panel discussion called "Anticipating the Trump Presidency" to parse what's in store for the years to come. "What we're hoping is that some facts and perspective on what new presidents can and cannot do -- and the realities of the executive branch -- will help people understand that changes in their lives will not be so radical as media seem to suggest," said Stephen Long, associate professor of political science and international studies at Richmond.
Long, who will speak on the panel about U.S. policy, said immigrants or children of immigrants at the university have come to him with questions about how their lives could change in the next four years. Martha Merritt, dean of international education at the University of Richmond, has heard similar questions from international students and other minority groups.
"The population that comes to the U.S. to study by choice doesn't deal particularly well with uncertainty," Merritt said. "They, like all of us, have many unanswered questions about what to expect."
The panel discussion on the eve of the Inauguration is meant to provide some clarity and calm, Long said.
That same day, the University of Chicago's Center for the Study of Race, Politics and Culture and Center for the Study of Gender and Sexuality will host Re:action -- a Day of Resistance and Rebuilding to spark political and social action on campus.
This cool welcome to the Trump administration follows an outpouring of criticism at some of the colleges whose marching bands will perform during the inaugural parade.
One tradition that won't be disrupted is George Washington University's inaugural ball. The university, located just six blocks from the White House, has hosted a ball every four years since 1993; next weekend it will host the seventh. Peter Konwerski, the vice provost and dean of student affairs, anticipates about 4,000 students, faculty and alumni will attend the ball this year.
In the days immediately following the election, some students who opposed Trump tried selling their tickets, Konwerski said. They felt like going to the ball -- which is intended to be a celebration -- would be a show of support for Trump. But since the initial shock of the election results has passed, many students have come back around, Konwerski said.
An organization focused on protecting the student press is hosting a different kind of inaugural ball. The Student Press Law Center will host the Ball of Rights as an "unabridged celebration of the First Amendment" on the night before Trump's inauguration.