You have /5 articles left.
Sign up for a free account or log in.

Many groups of scholars and writers are planning teach-ins or readings for Friday, the day Donald J. Trump will be inaugurated as president of the United States. Others are organizing teach-ins to focus on Trump's policies.
Some anthropologists are taking a different approach. They are planning events that day in which people -- together at locations across the country or virtually connected -- will read and discuss a lecture presented by Michel Foucault, the late philosopher, as part of a series he gave at the Collège de France. The lectures have been published as a book, Society Must Be Defended. The read-in idea is being backed not only by the scholars who have organized the events but by the popular anthropology blog Savage Minds and the journals American Anthropologist, American Ethnologist, Cultural Anthropology and Environment and Society.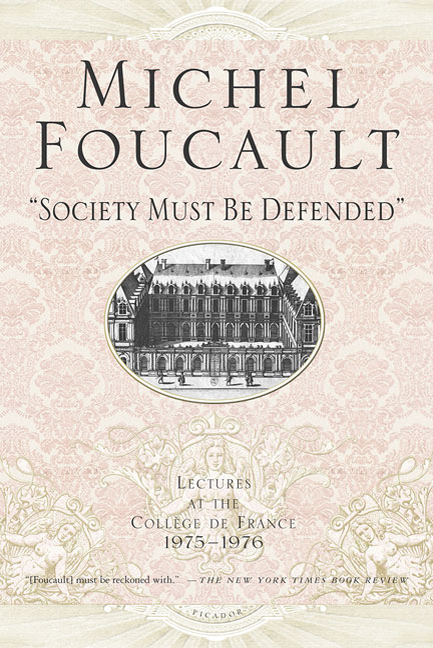 "This lecture strikes us as very good to think with at this present point: it demands we simultaneously consider the interplay of sovereign power, discipline, biopolitics and concepts of security, and race. In light of the current sociopolitical situation where the reaction to activism against persistent racism has been to more overtly perpetuate racism as political discourse, we need to remember and rethink the role of racism as central to, rather than incidental to, the political and economic activities of the state," wrote the two scholars who organized the effort in a blog post at Savage Minds. The scholars are Paige West, the Claire Tow Professor of Anthropology, Barnard College and Columbia University, and JC Salyer, term professor of practice at Barnard.
In their blog post, they note that many scholars have, since the election, suggested that it's time for intellectuals to change the way they act and engage with the public. The idea, which West and Salyer reject, "is that scholars need to somehow change what they are doing, and how they are doing it, in order to face this seemingly new political reality in the Unites States.
"While the latter part of this argument has been addressed by numerous scholars and activists who write and think about race, class, sexuality and inequality more generally -- with clear and compelling arguments about how this is not a 'new' political reality for many but rather a kind of contemporary culmination and re-entrenchment of the structures of power and oppression that underpin the entirety of the national political project -- the former part of the argument has been allowed to stand with little critique. Do we need to change what we do and not just how we do it? Not necessarily."
They elaborate: "We worry that by focusing on needing to change what we are doing and how we are doing it we lose sight of what we already do really well. We work to understand the world through research, teaching, writing and reading. Along with this, we produce knowledge that allows others to understand the world and to work to change it." Scholars engage in reading (and talking about what they read) all the time, and so that is a good way to respond to the Trump inaugural, they said.
They proposed -- and many other anthropologists are joining in -- readings of the 11th lecture in the Foucault book. PDFs of the chapter are available here.
Via email, West and Salyer said that in the days since they made their proposal, read-ins have been planned at four universities, while many others are planning to read the chapter individually and to discuss it online.
Asked about this particular lecture, they said, "We picked this reading because it has a real breadth of ideas that can be used to analyze inequality and violence in the modern nation-state. While it is certainly not the only, or even [the] best, reading that could be used to do this, it presents a lot of ideas that still seem very original, and even provocative, over 40 years later. If we had to pick one quote that challenges us to think about how we conceptualize the relationship of the modern state to people and populations it might be where Foucault is working out the paradoxical nature of the regime of biopower, which kills, or lets die, to improve life and concludes that it is through the dividing practice of racism that the state attempts to square the circle: 'I am certainly not saying that racism was invented at this time. It had already been in existence for a very long time. But I think it functioned elsewhere. It is indeed the emergence of this biopower that inscribes it in the mechanisms of the state. It is at this moment that racism is inscribed as the basic mechanism of power, as it is exercised in modern states.'"
Asked if they had any fears that supporters of Trump would mock their activity, they said, "No, of course not."