You have /5 articles left.
Sign up for a free account or log in.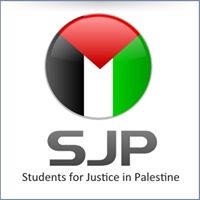 Fordham University has denied an application to form a Students for Justice in Palestine chapter on campus, citing as its rationale the group's political goals -- including its support for the boycott, divestment and sanctions movement against Israel -- and the potential for polarization.
Keith Eldredge, the dean of students at the Manhattan campus of Fordham, a Jesuit institution, outlined the reasons for the denial in a Dec. 22 email (a slightly redacted version is available here). "While students are encouraged to promote diverse political points of view, and we encourage conversation and debate on all topics, I cannot support an organization whose sole purpose is advocating political goals of a specific group, and against a specific country, when these goals clearly conflict with and run contrary to the mission and values of the university," Eldredge wrote.
"There is perhaps no more complex topic than the Israeli-Palestinian conflict, and it is a topic that often leads to polarization rather than dialogue," Eldredge's letter continues. "The purpose of the organization as stated in the proposed club constitution points toward that polarization. Specifically, the call for boycott, divestment and sanctions of Israel presents a barrier to open dialogue and mutual learning and understanding."
The civil rights and legal advocacy organizations Palestine Legal and the Center for Constitutional Rights first publicized the email from Eldredge as part of an 11-page joint letter to Fordham's president they released on Tuesday. The letter describes in detail a protracted application process for the students who proposed the club -- they first submitted an application in November 2015 -- and outlines the types of questions they report facing from administrators about their political beliefs and their plans to collaborate with Jewish organizations on campus. Those questions included "What does BDS mean to you?" "Does BDS mean the dissolution of the state of Israel?" and "Why use the term 'apartheid'?"
Students for Justice in Palestine chapters across the country have regularly attracted controversy with, for example, their programming marking "Israeli Apartheid Week" or with "mock eviction" events meant to draw attention to the removal of Palestinians from their homes. In its profile of the organization, the Anti-Defamation League, a civil rights group focused on anti-Semitism, describes SJP as "the primary organizer of anti-Israel events on U.S. college campuses and the group most responsible for bringing divestment resolutions to votes in front of student governments." ADL writes that "since its founding in 2001, SJP has consistently demonized Israel, describing Israeli policies toward the Palestinians as racist and apartheid-like, and comparing Israelis to Nazis or Israel to the Jim Crow-era U.S."
Yet SJP has organized on many campuses, with many college and university leaders viewing the group as a part of the student organizing landscape (one that often includes pro-Israel groups). Various SJP chapters have had run-ins with college administrators before -- Palestine Legal has written previously about what it describes as the differential treatment of student groups that focus on Palestinian issues, writing in a 2015 report that "universities often respond to complaints from Israel advocacy groups by investigating and disproportionately disciplining students and student groups for events and actions in support of Palestinian rights" -- but Radhika Sainath, a staff attorney for the organization, said this is the first case of which they're aware in which a SJP chapter has been pre-emptively banned.
"All evidence indicates that the denial was based on the viewpoint of students' message and/or their national origin," the joint letter from Palestine Legal and the Center for Constitutional Rights states. The letter observes that all four of the original applicants for the SJP chapter's executive board were students of color, three were Muslim and one was Palestinian-American.
The letter continues, "The denial violates free speech and association principles, the university's commitment to protect free inquiry, and could give rise to a violation of Title VI of the Civil Rights Act," which prohibits discrimination on the basis of race, color or national origin.
The Foundation for Individual Rights in Education, or FIRE, which advocates for free speech on campuses, has also taken an interest in the case and plans to send its own letter to Fordham, according to Ari Cohn, the director of FIRE's individual rights defense program. "In this case, I think that the justification for denying SJP recognition is completely without merit and cannot stand at any university that proclaims that it values freedom of expression, which Fordham's written policies do," said Cohn.
Cohn noted that Fordham has chapters of the College Democrats and College Republicans, both of which advocate for specific political goals. "The fact that the group [SJP] is oriented toward advocating a specific political viewpoint is not out of the ordinary, and student organizations at every campus across the country do just that," Cohn said. "It's a little bit baffling to see that justification used to deny a student organization recognition."
Eldredge, the dean of students who wrote the email outlining the reasons for the denial, referred an interview request to a college spokesman, Bob Howe, who issued a written statement. "Fordham has no registered student clubs the sole focus of which is the political agenda of one nation, against another nation," the statement said. "For the university's purposes, the country of origin of the student organizers is irrelevant, as is their particular political stance. The narrowness of Students for Justice in Palestine's political focus makes it more akin to a lobbying group than a student club. Regardless of the club's status, students, faculty and staff are of course free to voice their opinions on Palestine, or any other issue."
Ahmad Awad, a graduating senior at Fordham and the would-be president of the SJP chapter, said the group is still pushing for recognition on campus. He said Eldredge's reasoning for denying the organization club status is contradictory to Fordham's mission statement, which articulates a commitment to freedom of inquiry and to the promotion of justice and protection of human rights.
"Yet we were declined when that's what we were trying to advocate for," said Awad. "We're advocating for a free Palestinian people. We're advocating for a Palestinian people who are not oppressed and occupied."