You have /5 articles left.
Sign up for a free account or log in.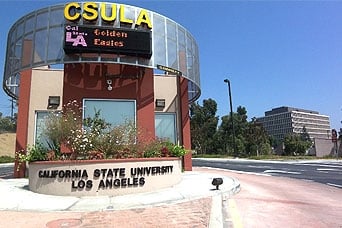 Although students who come from wealthy backgrounds are far more likely to attend highly selective colleges than students from poor families, rich and poor students who go to the same college will achieve equal financial success, a new study from the Equality of Opportunity Project found.
The study, which evaluated administrative data from 30 million students and their parents from 1999 to 2013, also found that some colleges are better at helping students climb out of poverty than others.
Using estimates of students' earnings in their early 30s and tax records of their parents' incomes, the study shows that Ivy League institutions enroll more students in the top 1 percent of family incomes than those in the bottom 50 percent. But students who graduate from the same Ivy League college -- or any college -- tend to earn similar amounts of money in their adult lives, regardless of their family's affluence.
"If you can get poor kids to a really good college, that's a really good pathway to success," said John Friedman, an associate professor of economics at Brown University and one of five co-authors of the study. "College seems to be equalizing opportunities for students."
The study identified colleges with high economic mobility rates -- in other words, colleges that lift the most students out of the bottom 20 percent of income and into the top 20 percent by the time they reach their early 30s.
Ivy League colleges have the highest mobility rates (almost 60 percent of students from the bottom 20 percent will end up in the top 20 percent), but other, less selective schools are not far behind.
"What we found really surprising is other schools have outcomes nearly as good as Ivy League schools, but [they] admit many, many more poor students," Friedman said.
It's not immediately apparent how these institutions -- which include the University of Texas System, the State University of New York at Stony Brook and California State University, Los Angeles -- propel their students into success, Friedman said. The authors could not find a direct correlation with tuition costs, student-faculty ratios or emphasis on a certain field, such as STEM or business. And yet, at Stony Brook, 51 percent of the students who start in the bottom 20 percent will eventually rise to the top 20 percent. At Cal State, LA, that number is about 30 percent.
"I think this makes a pretty compelling case that what happens on campuses matter," said Amy Laitinen, director of higher education at New America. "It will challenge a lot of assumptions and a lot of stereotypes about which are 'good' colleges and which do best by their students."
While the authors stopped short of drawing conclusions about their findings, their data for every U.S. college and university is now publicly available. This is an opportunity for other researchers, policy makers and college administrators to see how certain colleges compare to others, Friedman said.
Laitinen said the data should be helpful for colleges whose mission is to serve their students and prepare them for the future.
"For colleges that would like to do better, they should ask what [the colleges with high mobility rates] are doing and see how they could do it better," she said.
More from Traditional-Age