You have /5 articles left.
Sign up for a free account or log in.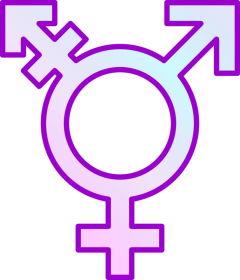 WMST-L is like many online discussion groups for scholars. It features many posts in which scholars try to help one another. What would be a good book to add to a syllabus on a given course? What do people know about the content of a forthcoming conference? Who might be interested in joining a panel at a scholarly meeting?
And it was the response to a seemingly innocuous call for panelists and papers that has prompted scholars to quit the Listserv and call for a boycott. Those calling for the boycott say the list, a major forum for communication in women's studies, gives voice to anti-transgender bigotry.
The call for panelists was for a session for this year's conference of the National Women's Studies Association. The session is to be called "Pregnancy Without Women: Representations of Reproduction in Art, Literature, Film and Culture."
Organizers explained: "Almost 20 years ago, Jack Halberstam challenged scholars to consider 'masculinity without men.' At the time, this endeavor might have seemed perverse, but it ultimately challenged feminists to rethink the discourses they relied on to frame sexuality and sexual identities. In similarly counterintuitive fashion, this panel seeks papers that theorize pregnancy without women from feminist and/or queer perspectives …. We're interested in how economics, race and ability complicate both 'pro-choice' rhetoric that relies on fairly narrow constructions of a self-reliant woman and also conceives of pregnancy (and abortion) as an issue that impacts more than just women. To paraphrase Halberstam, considering pregnancy without women 'affords us a glimpse of how [pregnancy] is constructed as [pregnancy].' Since pregnancy without women is not yet a biological possibility, we are particularly interested in papers that consider imaginative constructions of pregnancy through art, literature, film and so forth."
Suggested topics included artificial reproductive technologies, pregnancy "as/not disability," pregnancy in science "and speculative fiction," the economics of pregnancy and abortion.
Some of those who responded on WMST-L then objected to the idea of discussing pregnancy without women, and some of those arguments suggested that being a woman should reflect biology alone. Transgender people and those who study them have a wide range of views on gender identity but generally reject the idea of a biologically driven gender binary. And they view those scholars who state such a binary as the only way to look at gender as hostile to the rights of transgender people.
One comment in particular angered trans scholars.
"We don't need supposedly progressive folks downplaying the importance of women's reproductive functions at this time. Let us stop this game now. Only women get pregnant and it serves women not at all to pretend this is not true!"
The comment was from Sheila Jeffreys, a professor at the University of Melbourne, in Australia, whose work criticizing the transgender movement has been controversial in other settings as well.
That post and other prompted Cael Keegan, assistant professor of women's, gender and sexuality studies at Grand Valley State University, to this weekend issue a call for a boycott.
"The continual rehashing of the validity, dignity and academic worthiness of trans identities, bodies and studies on this Listserv is unacceptable," Keegan wrote. "The lack of moderator intervention to stymie these kinds of oppressive, exclusionary assertions is also unacceptable. The harm it does to trans users of this Listserv, and the terrible example it sets in this new era when trans people are becoming even more vulnerable (already, our health care under the ACA has been nationally suspended by a single federal judge), is inexcusable. The persistent stated beliefs that speaking about trans bodies or trans oppression is a 'distraction' and that acknowledging non-transgender (cis) privilege exists and needs to be interrogated is 'insulting' are retrograde and anti-feminist. In the new era, I cannot participate in these same tired discussions that position me and others like me as constantly in need of explanation, justification or silencing. I no longer have the patience to deal with this this kind of 'feminism' or this debate over my own worthiness or materiality as a human being."
Keegan is national co-chair of National Women's Studies Association's Trans/Gender-Variant Caucus. He called on people to leave WMST-L and instead discuss issues at the caucus's webpage on Facebook. WMST-L has no formal affiliation with the association. Others are posting their intent to follow Keegan's recommendations, and some others who are not doing so are joining in his criticisms of what they view as anti-trans attitudes on the list. He said that 58 people have joined the caucus in the last day.
After Keegan posted his call for a boycott, Joan Korenman, co-moderator of WMST-L, announced that she was shutting down the discussion of the call for papers on pregnancy without women.
Korenman, professor emerita of English and women's studies at the University of Maryland Baltimore County, said, "For a while, it seemed like an appropriate topic for an academic forum like WMST-L. There were a number of interesting and informative messages expressing differing points of view. However, the discussion has now become heated and acrimonious. Over the years, I have seen other forums destroyed by such discussions giving rise to a hostile atmosphere; I don't want to see that happen to WMST-L. Thus, please do not send any more messages on this topic to the list."
Since posting that message, Korenman has been criticized for not calling out anti-transgender comments. She did not respond to an email request for comment.
Among those joining in the criticism of the response to the post was one of the authors of the call for papers, Karen Weingarten, associate professor of English at Queens College of the City University of New York.
Via email, Weingarten said she was "disheartened and upset about some of the negative reactions to our CFP. The anti-trans response was awful -- it was vitriolic, discriminatory and so narrow-minded. Even after several people wrote moving emails sharing their personal experiences and pleading with people to stop posting hateful rhetoric on the Listserv that attacked members' identities, it didn't stop. I agree with those who argued that the moderators shouldn't have allowed such hateful rhetoric to be posted on the list."
For her part, Jeffreys is standing by her post and accusing her critics of censorship.
"The feminist ideas I voice are seen as threatening to the existence, not of persons who trans as they may continue to trans as cross-dressing predated the present trans phenomenon [sic], but to the ideological base of transgenderism as a practice in the present," she wrote in an email message to Inside Higher Ed.
She said that "any attempts to downplay or erase, or take over women's bodily functions is anti-feminist and anti-women in the extreme."
Of the current debate on WMST-L, Jeffreys said that "criticism of transgender ideology and language from a feminist point of view is now hugely repressed, mainly by angry men. There is severe silencing. Threatening to leave the list is a tactic to prevent feminist speech. It is censorship."