You have /5 articles left.
Sign up for a free account or log in.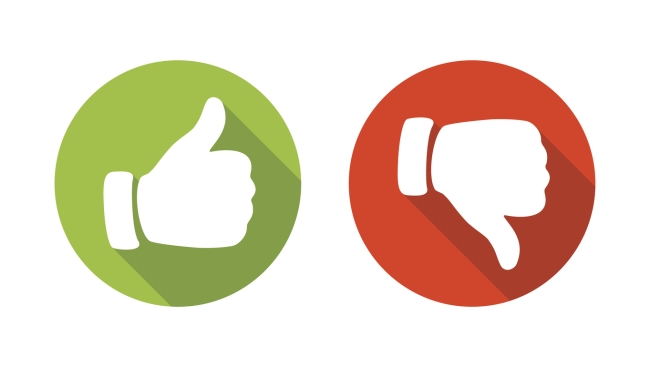 Many high school seniors dread the midyear report, which shares with colleges the first-semester-of-senior-year grades they have earned. Those experiencing a senior slump fear that their stellar grade point averages may now be a little less stellar, tarnishing an otherwise exemplary record.
But what about ethical issues that come up after applications have been submitted, after teachers have sent in glowing recommendations? Should they be reported? Should college admissions officials worry if such incidents aren't reported?
That is a question raised by a controversy in Massachusetts, where a teacher at Stoughton High School has been suspended after she revoked a letter of recommendation she wrote for a student and then explained the reason why. The student created a swastika out of tape and propped it up against a recycling bin. When a Jewish girl at the school noticed the swastika and asked the other student to remove it, he did so and then used a slur. Three teachers have since been reprimanded -- two of them for talking to the student about what was wrong with putting up a swastika and talking about it in class. One teacher was suspended for revoking the letter of recommendation she wrote and telling colleges why she was doing so.
The names of the various people in this case haven't been released, and the school isn't talking. School officials have said that the student who made and displayed the swastika was disciplined, but the teachers involved said that the school didn't communicate with other students, or take the issue seriously enough. They said the school should have encouraged a discussion of what happened, to teach students about why swastikas offend and hurt so many people.
While the school hasn't said in public why it disciplined the teachers, they were punished after the school received a complaint from a parent of the student who made the swastika. "The student believed that he was being targeted, creating a hostile environment for him by members of the faculty because of his actions, despite having already been disciplined by the administration," said a letter to the school's staff from Superintendent of Schools Marguerite Rizzi. The Enterprise reported on the letter, which was not released to the public.
The debate over Stoughton High has attracted considerable attention in Massachusetts, much of it on how the school responded. But admissions experts say the incident has important ramifications for college admissions -- and the need for admissions committees to have complete evaluations of applicants.
James W. Jump is author of the Ethical College Admissions blog. He is also director of guidance at St. Christopher's School, in Richmond, Va., and formerly was an admissions officer and philosophy professor in higher education and president of the National Association for College Admission Counseling.
He said that in 40 years of admissions work, he has never rescinded a recommendation. But that doesn't mean he doesn't think it would be his right to do so. He said "if a student did something egregious" after he had submitted a recommendation, he would tell the college that the recommendation was no longer valid. Jump said he probably wouldn't say why, "but would assume that the very statement would raise a red flag for the college to investigate."
"From an ethical standpoint, I would argue that the teacher owns the letter and has the right to rescind," he said.
David Hawkins, NACAC's executive director for educational content and policy, said there are two references in the association's Statement of Principles of Good Practice that suggest that the Massachusetts teacher was doing the right thing.
The statement (sort of an ethics code for all involved in admissions) lists as a mandatory practice for high schools that they should "provide, as permissible by law, accurate descriptions of the candidates' personal qualities relevant to the admission process." And the statement lists as a best practice that high schools "report any significant change in a candidate's academic status or qualifications, including personal school conduct record between the time of recommendation and graduation, where permitted by applicable law."
Louis L. Hirsh, an admissions consultant who is chair of NACAC's Admissions Practices Committee and was formerly director of admissions at the University of Delaware, said that, to him, the controversy raised issues about trust, and he noted that trust between high schools and colleges is a key part of the entire admissions process.
Via email, he said, "In my view the question college admission committees are asking themselves is this: Can we trust letters of recommendation that come from a school district where faculty members may be disciplined for what they say in them?"