You have /5 articles left.
Sign up for a free account or log in.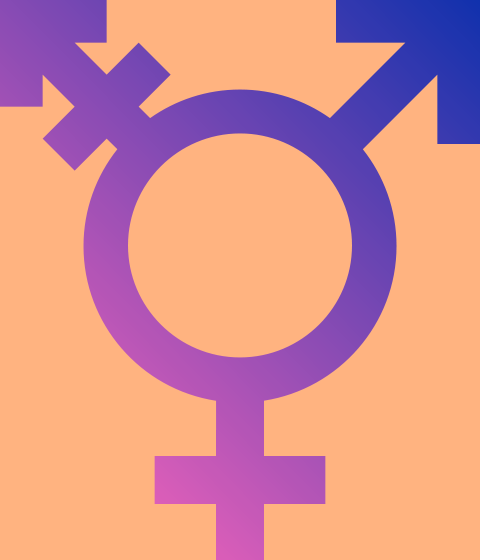 The Trump administration Wednesday evening withdrew guidelines issued by the Obama administration last year to protect transgender students -- in schools and colleges -- from discrimination and to ensure they had access to the bathrooms and other facilities of their choice. 
In a statement accompanying new guidelines from the administration, Education Secretary Betsy DeVos insisted her department remained committed to investigating all claims of discrimination, bullying and harassment of the most vulnerable students. But she said the previous guidelines had given rise to legal questions and that the issue was best resolved at the state level. 
"Schools, communities, and families can find – and in many cases have found – solutions that protect all students," DeVos said.
Civil rights leaders have long blasted the state solution, noting that it leaves students in some states vulnerable to discrimination and allows some educators to ignore their needs.
The guidance that was withdrawn said that Title IX of the Education Amendments of 1972 applied to discrimination based on gender identity, not just gender.
According to media reports earlier Wednesday, DeVos and Attorney General Jeff Sessions were at the center of a debate in the administration over whether it should withdraw the protections. DeVos, the news reports said, was in favor of a more cautious approach, but agreed to go along with the decision after President Trump sided with Sessions. White House Press Secretary Sean Spicer later told reporters that DeVos was "100 percent" supportive of Trump's decision.
Both DeVos and advocates for transgender students said withdrawing the guidelines might have little immediate impact on students or schools or colleges because a federal judge last year blocked their implementation after a legal challenge from several states. Rescinding the protections could also make several other lawsuits challenging the guidelines moot and could factor into a transgender student's lawsuit set to go before the Supreme Court next month. At the same time, transgender college students have used the guidelines to assure that they are protected from discrimination and have access to bathrooms and residence hall rooms consistent with their gender identities.
The withdrawal of the guidance may also affect disputes in states like North Carolina. A state law there bars public colleges and universities from allowing transgender people from using bathrooms associated with their current gender identities. While the law is currently facing court challenges and not being enforced, part of the dispute has been the Obama administration's guidance -- now longer part of the equation.
The transgender policy debate has centered on K-12 public schools but the guidelines have also applied to colleges. Advocates since December 2015 have publicized the decisions of religious colleges and universities to seek exemptions from guidance originally issued by the Obama administration earlier that year. Title IX requires the department to grant exemptions to religious colleges that say parts of the law are inconsistent with the teachings of their faiths. 
Shane Windmeyer, executive director of Campus Pride, the group that publicized those decisions, said colleges can still legally protect transgender students with or without that federal guidance. 
"If the Trump administration rescinds that letter or changes that guidance in anyway, it doesn't mean that campuses shouldn't or can't protect students who are transgender or any other students for that matter," Windmeyer said, ahead of the administration's announcement on Wednesday night.  
That includes ensuring access to bathrooms or locker rooms consistent with a student's gender identity as well as inclusive housing and other policies, Windmeyer said. In addition to a list of top LGBT friendly colleges and universities, Campus Pride publishes a "Shame List," that cites those exemption requests, among other instances of alleged discrimination.
A "Dear Colleague" letter released Wednesday by the Trump administration said that the Obama administration guidance did not contain extensive legal analysis and did not undergo a formal public process before it was released. The letter said those and other issues with the guidance had contributed to legal challenges. And the letter said the departments believe "there must be due regard for the primary role of the states and local school districts in establishing educational policy." 
The letter was signed by Sandra Battle, the Department of Education's acting assistant secretary for civil rights, and T.E. Wheeler II, the acting assistant attorney general for civil rights at the Department of Justice. It did not set forth new guidelines for institutions beyond rescinding the existing guidelines. 
Jenny Pizer, the law and policy director with Lambda Legal, said rescinding the Obama guidelines puts advocates back where they were before the Obama administration's guidance.  "But withdrawing guidance is likely to be taken by far too many school districts as (an invitation) to ignore the needs of transgender students," Pizer said. "From a legal view, our perspective is that that would be a mistake." 
A coalition of organizations including the Leadership Conference on Civil and Human Rights, the National Center for Transgender Equality, GLSEN, the National Women's Law Center, the NAACP Legal Defense and Educational Fund, Inc., the American Civil Liberties Union, the Human Rights Campaign, and MALDEF release a statement saying that the Department of Education has a well-established role in clarifying and enforcing civil rights protections for students. 
The Obama administration's guidelines provided much-needed clarification on transgender protections, the organizations said. 
"Additionally, hundreds of thousands of transgender students received a clear message: the law was on their side," the groups said. "By rescinding the guidance today, the Trump administration has taken the opposite stance. They have sent a deeply troubling message to students that the administration will not stand up for students' civil rights."
American Civil Liberties Union LGBT Project Director James Esseks said in a statement that revoking the guidance shows Trump's previous promises to protect LGBT rights was empty rhetoric. 
"But the bottom line is that this does not undo legal protections for trans students, and school districts can and must continue to protect them and all students from discrimination," he said.