You have /5 articles left.
Sign up for a free account or log in.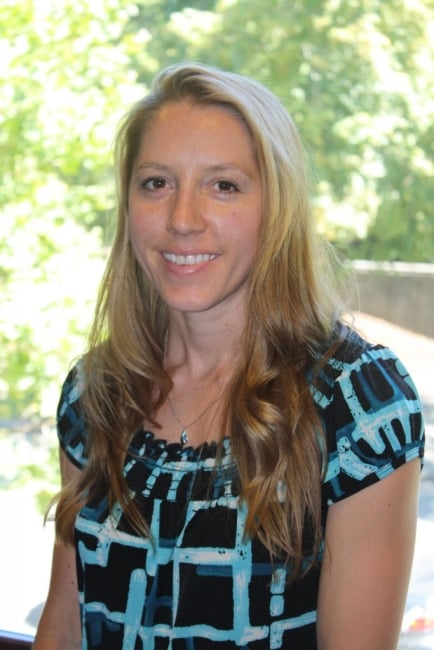 A federal judge has ruled that Northwest Christian University engaged in illegal discrimination based on marital status when it told an unmarried, pregnant instructor to either marry the father of the child she was carrying, stop living with him or lose her job. She refused the first two options and was fired.
The basic facts in the case are not in dispute. The ruling was about how much leeway a religious college has in enforcing its religious teachings. That's an issue that could soon receive more attention, given that President Trump has said that the Obama administration and the judges appointed by the former president did not show appropriate deference to religious institutions -- and Trump has vowed to appoint judges and officials who will do so.
The case dates to 2011, when Coty Richardson, an instructor of exercise science at Northwest Christian University, in Oregon, informed her supervisors that she was pregnant with her third child. According to evidence in the case cited in the decision by Judge Ann Aiken, her supervisors then discussed their understanding that she was not married.
When they determined she was not, they gave her the three options for how to proceed. She was fired when she turned down the first two options -- and so she was out of the job when her third child was born. She sued the university, citing discrimination based on marital status and pregnancy. Richardson and the university both asked for summary judgment; Richardson won on the issue of marital status, and the university won an order that it could not be found to owe punitive damages. Judge Aiken found that the pregnancy discrimination claims should go to trial.
Northwest Christian urged Judge Aiken to dismiss the entire case based on its First Amendment rights to religious freedom. Those rights, the university said, include the "ministerial exception," which is a legal tradition that bars federal courts from intervening in disputes over members of the clergy and some other employees of religious institutions. The Supreme Court upheld the concept of the exception in 2012 but did not define which employees would be covered. The court's ruling came in the case of a teacher at a private school who was not a member of the clergy but had some religious instruction duties and led students in prayer. She was covered, the Supreme Court ruled, but the decision suggested that not all employees of religious institutions are covered.
Judge Aiken rejected the idea that the ministerial exception applied in this case.
"First, plaintiff's title, assistant professor of exercise science, was secular," the judge wrote. "Second, plaintiff did not undergo any specialized religious training before assuming her position. Third, although there is ample evidence plaintiff held herself out as a Christian, there is no evidence she held herself out as a minister. With respect to the fourth factor, there is evidence plaintiff performed some important religious functions in her capacity as a professor.
"She was expected to integrate her Christianity into her teaching and demonstrate a maturing Christian faith. But any religious function was wholly secondary to her secular role: she was not tasked with performing any religious instruction and she was charged with no religious duties such as taking students to chapel or leading them in prayer. If plaintiff was a minister, it is hard to see how any teacher at a religious school would fall outside the exception."
With regard to marital discrimination, Judge Aiken ruled in Richardson's favor based on evidence that she was treated differently from others because she was unmarried.
On pregnancy discrimination, the judge found evidence on both sides. The university cited cases in which it had fired three other employees for living with a partner to whom the employee was not married. None of these cases involved pregnancy. So the university argued that it was simply enforcing its moral standards.
But the judge found evidence that a jury might consider Richardson's firing to be based on more than those standards. One of the letters sent by the university said that as Richardson's pregnancy progressed, students and others would be aware of it and aware that she had sex outside of marriage.
The judge found that this could be evidence that the university was "less concerned about its employees having sex outside of marriage and more concerned about people knowing its employees were having sex outside of marriage -- a concern that arguably amounts to animus against pregnant women."
Joseph Womack, president of the university, said via email that officials there were studying the decision and determining a response.
Daniel Kalish, Richardson's lawyer, said he is continuing to try to draw attention to the case -- and has organized a petition for people to express concern for his client. He said that the case will now go to trial over damages in the marital discrimination case and to resolve the pregnancy discrimination charges.
Kalish said the key part of the ruling was rejecting the use of the ministerial exception. The ruling shows that religious colleges "don't get a free pass" on discrimination, he said.