You have /5 articles left.
Sign up for a free account or log in.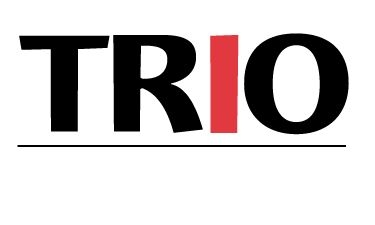 The White House budget proposal released this month would make significant cuts to college-prep programs for low-income and first-generation students but promises to do so guided by evidence of which ones are effective.
The problem, higher ed policy analysts and researchers say, is that there has been little in the way of comprehensive evaluations of the programs under the umbrella of TRIO and Gear Up in more than a decade. And supporters of such services say if the Trump administration is interested in re-evaluating those programs, officials should do so before cutting funding across the board.
The so-called skinny budget listed a 10 percent cut of TRIO programs, to $808 million, and a cut of nearly a third of Gear Up programs, to $219 million. The total savings is just a fraction of the $3.9 billion taken out of the Pell Grant surplus but would still have a serious impact on students' path to college, advocates say.
"It's important to have both financial aid and support together," said Carrie Warick, director of policy and advocacy at the National College Access Network. "That really is crucial to helping these students succeed."
TRIO is a collection of programs first started in 1965 to help underserved student populations make it to college through partnerships with local school districts, universities and nonprofits. Upward Bound provides services such as tutoring, mentoring and counseling services. Talent Search provides career exploration programs and helps students with the college admissions and financial aid process, among other services. Gear Up, the more recently established program, awards six- or seven-year grants to local partners who work with entire grades of students, beginning in middle school, to improve their chances of getting into and succeeding in college.
This appropriations process isn't the first time the programs have seen funding levels threatened. Both saw reductions in the final appropriations bill under President Obama in 2011, although the Obama administration later approved sizable increases in the programs' funding under.
Because the White House budget document is sparse on details, it's unclear which of the programs operated under TRIO and Gear Up would be affected by cuts (TRIO has grown from a core of five programs to nine total). But Maureen Hoyler, president of the Council for Opportunity in Education, which advocates for TRIO programs, said 83,000 students would be affected across the board.
"You can't finagle around this level of cuts," she said.
Hoyler said TRIO programs have alumni in congressional districts across the country who would make the case to lawmakers for maintaining funding.
But some researchers said there could be stronger evidence for the effectiveness of those programs were it not for COE's own efforts on the Hill. A 1999 study by Mathematica Policy Research updated in 2004 found mixed results for Upward Bound. A second study had become so controversial by 2008 that Congress, in the reauthorization of the Higher Education Act, barred the department from completing the study.
Russ Whitehurst, a senior fellow in economic studies at the Brookings Institution, said COE responded by pushing for restrictions on randomized assignment of students to TRIO programs for the purposes of evaluation. Congress, after lobbying by COE, barred the Department of Education from requiring that grant recipients agree to randomized assignments of students.
"It is ironic that the advocates of the prohibition on further rigorous evaluation of Upward Bound are now being lifted on their own petard in that the absence of strong evidence on the effects of modern-day TRIO programs places them at risk of being eliminated," said Whitehurst, who previously served as director of the Institute of Educational Sciences at the Department of Education.
Hoyler said even researchers involved in the Mathematica study have pointed out flaws in the report since its publication. And she said several TRIO partners required to participate in a second evaluation eventually killed in the 2008 HEA reauthorization took the procedures of the study to their institutional review boards, which found them objectionable. Those institutions then brought their concerns to Congress, she said.
"Our community found, and continues to find, it morally objectionable to treat students as subjects and to deny a student services that are known to be critical to their enrollment and success in college: accepting two sisters and rejecting two; accepting the older brother and telling the younger he couldn't be helped," Hoyler said.
Rob Olsen, a researcher who worked on the original Mathematica study, said the Bush administration had called for the elimination of Upward Bound and other TRIO programs along with Gear Up. That study was used as further evidence to renew those calls.
"The study was viewed as a direct threat to funding of the program," Olsen said.
But he said that more comprehensive evaluations could have aided researchers' understanding.
"If there were more than one study available that was similarly credible, obviously that would be more compelling," Olsen said.
Smaller studies have been undertaken, some of which have shown positive results. Evaluations of Upward Bound Math and Science and Talent Search -- two different TRIO programs -- found positive effects on low-income students' path to college. But neither studied randomly assigned student populations, as researchers would have preferred.
"There's never been a big evaluation. There have been a lot of little ones," said Stephen Burd, a senior policy analyst with the Education Policy program at New America.
The budget document cited an ongoing evaluation of Gear Up, but the programs' advocates say that research is not comprehensive, either. Instead, it's a study of a text-messaging intervention that was never intended to be an evaluation of the national Gear Up program, said Alex Cough, director of government relations at the National Council for Community and Education Partnerships, which advocates for Gear Up programs.
When Gear Up, which works with students beginning in middle school, was launched in 1998 during the Clinton administration, it was seen by TRIO advocates as a threat to the more established program. Those divisions have periodically surfaced in advocacy for funding on Capitol Hill.
But Warick of NCAN said both advocacy groups as well as the constituencies for TRIO and Gear Up are making concerted efforts to oppose the cuts in the Trump budget blueprint.
"No one wants to see these cuts," Warick said. "I haven't seen anyone in the higher ed world say, 'Oh, this program is a good idea, but that one isn't.'"
Andrew Bramson, the president and CEO of College Crusade Rhode Island, said the Gear Up program serves 4,500 students a year in middle school, high school and postsecondary institutions.
College Crusade services range from visits to college campuses with middle school students to assisting with SAT prep, college essays and FAFSA applications at the high school level. Bramson said the program's 15,000 alumni would mobilize to share stories about the power of the program with members of Congress.
But periodically mobilizing to stave off the kinds of cuts proposed in the White House budget blueprint is a distraction from the mission of the program, Bramson said.
"I would rather have those alumni mentoring other students and helping to promote changes in education policy at a local and national level," he said. "When we're spending all this energy to preserve the funding that we have, it means we're losing out on opportunities to invest in first-generation and low-income students."