You have /5 articles left.
Sign up for a free account or log in.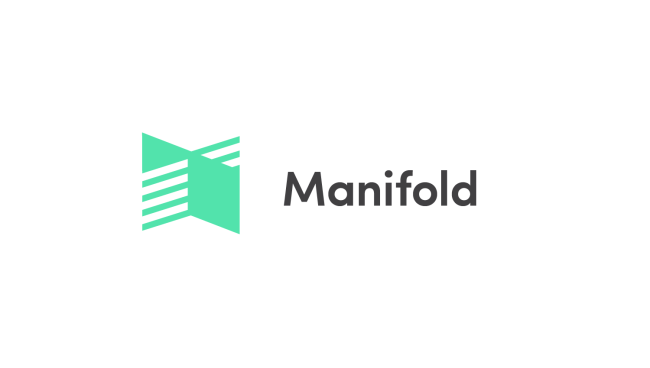 The University of Minnesota Press on Tuesday launched a beta version of Manifold, a publishing platform it hopes can straddle the gap between traditional and experimental scholarly work.
The press, along with the Graduate Center of the City University of New York and coders at Cast Iron Coding, have since 2015 worked on a project to rethink the procedures of scholarly publishing, including how to better serve authors whose work can't fit between the covers of a book. With the launch, the press is moving to gather feedback and refine the platform as it enters the third and final year of a grant from the Andrew W. Mellon Foundation.
Douglas Armato, director of the University of Minnesota Press, stressed that Manifold is a hybrid platform. It can ingest manuscripts in a number of formats -- EPUB, Google Docs, HTML and Markdown among them -- and display them as a standard ebook reading experience. Two such books are already available. Readers can also order print copies.
On top of that, Manifold adds two additional "layers" of content and interaction, Armato said: a "media layer" with photos, videos and other elements that can't be published in print form, and a "networking layer" with features such as annotating, commenting and sharing.
But the real key to Manifold, Armato said, is that it gives authors an option of working "live." Some projects will be iterative, meaning they will develop before readers' eyes and be shaped by their comments.
A handful of such projects are already listed on the platform, promising to explore the history of media arts labs and viral news in 19th-century U.S. newspapers, among other topics. For now, the projects only list the collaborators, an abstract and an activity update reading, "Project Kickoff: A Manifold project is born!"
"The idea is people will be able to see projects come together," Armato said. "You'll see research documents, images, sources -- all sorts of materials -- that come together, culminating into final texts."
He added, "Our real vision is that there's a certain percentage of authors who want to work in this way. … We can't easily create something customized and new for every project, so what we really wanted to do was to create a tool that would make it as easy to do this kind of book as it is for us to do a print book."
Armato said he was thinking specifically about digital humanities scholars, who often struggle to find the right outlet for their scholarly work and, as a result, make their case to tenure and promotion committees. Professional associations have over the past several years worked to help colleges understand how to evaluate digital scholarship. Meanwhile, the Mellon Foundation has distributed millions of dollars in grants to university presses to encourage experimentation with new publishing models.
Matthew K. Gold, associate professor of English and digital humanities at CUNY's Graduate Center, said in an interview that the publishing options for digital humanities scholars are still "evolving." Many presses will pair a book with a companion website, he said, but there are also newer platforms -- he mentioned Scalar, another Mellon-funded project, as an example -- that are exploring how to present scholarship that doesn't primarily take the form of a manuscript.
Gold said Manifold falls in the middle of those two examples.
"We wanted to really think about how print and digital could work together," Gold said. "Our approach is not that print editions are unimportant. In fact, we think print editions are extremely important." At the same time, the team wanted Manifold to "really show the way scholarship is beginning to develop," he added.
How Manifold's features will develop, how readers will interact with the content on the platform and a number of other questions will begin to be answered as it progresses through the beta phase toward a final release this fall.
The press used part of the Mellon grant to hire a new editor, who will work with authors to realize the kinds of projects they would be interested in building on Manifold. That will, for now, create a cap on how many such projects the press will be able to do a year, Armato said.
To grow the platform, the press will later this year launch a marketing push aimed at other university presses to invite them to use Manifold, Armato said.
It is not yet clear what will happen when the grant funding dries out. If several presses have signed on to use the platform, they could perhaps share responsibilities for keeping it running. Armato said the press is partly treating Manifold as a research and development project to stay up-to-date on changes in the scholarly publishing market.
"You get into a bad situation when scholarly communication begins going one way and you say, 'That's not what we do,' and you just let that part of scholarly communication be elsewhere," Armato said. "When an author wants to work this way … we have a tool that can do it for them."