You have /5 articles left.
Sign up for a free account or log in.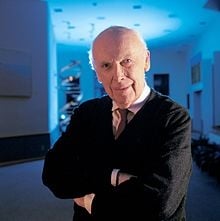 A research institute at the University of Illinois at Urbana-Champaign agreed to host James Watson, a Nobel laureate whose work is credited with discovering the structure of DNA, to give a lecture there. But the event was quickly called off amid faculty concerns about whether it was appropriate to host someone like Watson, whose statements have been widely condemned as racist.
Watson has made numerous controversial comments over the years and also has been condemned for sexist and homophobic statements.
But his comments on race have led many to say he should be shunned.
In a 2007 interview, he said that he was "inherently gloomy about the prospect of Africa" because "all our social policies are based on the fact that their intelligence is the same as ours -- whereas all the testing says not really." Further, he said that while people hope that all groups are equal, "people who have to deal with black employees find this not true." (He also said that some black people are smart, and has apologized, although many question the sincerity of his apology.)
Since then, many groups have stayed away from Watson.
The Carl Woese Institute for Genomic Biology at Illinois, however, announced that it would host a talk by Watson next month.
Gene Robinson, director of the institute, told The News-Gazette that Watson had reached out to the center and then agreed to deliver a "narrowly focused scientific talk" about his cancer research, and that institute researchers reached out to colleagues because they were aware of Watson's reputation on issues of race.
But the institute backed away from the plans after a number of faculty members took to social media to condemn the plans to have Watson speak on campus.
Kate Clancy, an associate professor of anthropology at Illinois, was the most vocal, posting a series of tweets, some with links to articles with critiques of Watson's comments on race and other issues.
Robinson, talking to the News-Gazette, said, "In hearing the faculty's concerns, we decided that the right thing to do was not to have the lecture."
The institute announced its decision on Twitter.