You have /5 articles left.
Sign up for a free account or log in.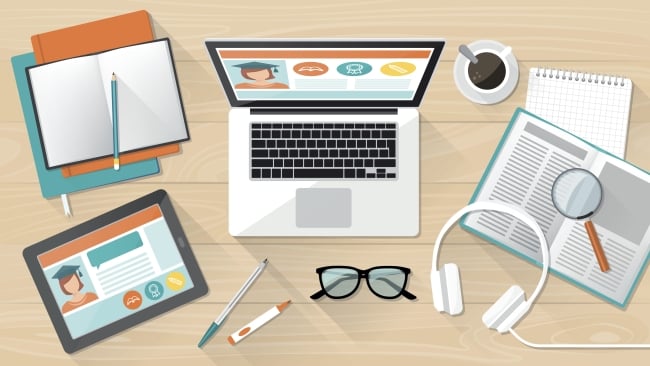 As online education proliferates, is it effective for those students who are already at risk because they may not have been well prepared for higher education in the first place?
According to a new study from the Brookings Institution, students who are the least well prepared for traditional college also fare the worst in online courses. For top students, taking an online course didn't definitively have a negative effect on a student's grade point average. But for others -- especially lower-performing students -- taking online courses was associated with higher dropout rates and lower grades, both at the time the course was taken and in future semesters, when compared to students who took classes in person.
Interested in Online Learning?


If you care about issues like this,
our new Inside Digital Learning.
newsletter is a must read. Sign
up here.
The study's authors, Eric Bettinger of Stanford University and Susanna Loeb of the Center on Children and Families, wrote that online courses aren't living up to their potential.
"Thus, while online courses may have the potential to differentiate course work to meet the needs of students with weaker incoming skills, current online courses, in fact, do an even worse job of meeting the needs of these students than do traditional in-person courses," they wrote.
The study's data are limited in scope but have depth beyond a typical survey size -- they are based on data from DeVry University, a large, nonselective for-profit online college with more than 100,000 students, 80 percent of whom are seeking a bachelor's degree. Representatives for DeVry were not immediately able to be reached for comment.
The setup of DeVry's courses created two groups for researchers to compare, since DeVry offers each course both online and in person. Those courses also follow a similar structure -- they're based around the same syllabi and use the same textbooks, as well as the same tests, quizzes and assignments. Even the class sizes are similar, and many professors teach both types of courses.
All those similarities might be part of the problem. Because of the lack of consistency that an online course has, its direct similarities to the in-person course might not be helpful.
"In short, DeVry online classes attempt to replicate traditional in-person classes, except that student-student and student-professor interactions are virtual and asynchronous," the Brookings report reads.
The average DeVry student takes about two-thirds of their classes online, with the remaining third being taken in person.
The academic disparities that arise when comparing the students' performance in in-person courses versus online courses are stark. The study found that those who take online courses are likely to score 0.44 points lower on a 4.0 GPA scale. If a student earned a B-minus when taking an in-person class, the study found that student would have earned a C online, on average.
Those results seemed to trickle down, too. Drops of 0.15 points in overall GPA are seen the next semester, and next-semester courses in the same subject area or for which the online course was a prerequisite were observed to drop 0.42 and 0.32 points, respectively. Bettinger and Loeb took this to mean that, by taking an online course, students not only received a worse grade, but learned less, since future grades also suffered.
One of the target demographics for online courses is students who have stopped out of college and need a more flexible course load. But it seems as though online courses have a stop-out problem of their own: students who took an online course were nine percentage points more likely to drop out the following semester, compared to their in-person peers. For those who do re-enroll, the study found that taking an online course reduces the number of credit hours taken in future semesters.
The study found that the negative associations with online courses are concentrated in lower-performing students -- the same ones who are often a key demographic for recruitment to online courses and online universities, since they might not fit in with the traditional college path.
Still, the researchers weren't calling for the end of online instruction.
"On the contrary, online courses provide access to students who never would have the opportunity or inclination to take classes in person," the report read.
What needs to change, according to the report, is how these courses can provide not just access, but better learning outcomes -- especially for those who need it the most.
"Nonetheless, the tremendous scale and consistently negative effects of current offerings points to the need to improve these courses, particularly for students most at risk of course failure and college dropout."