You have /5 articles left.
Sign up for a free account or log in.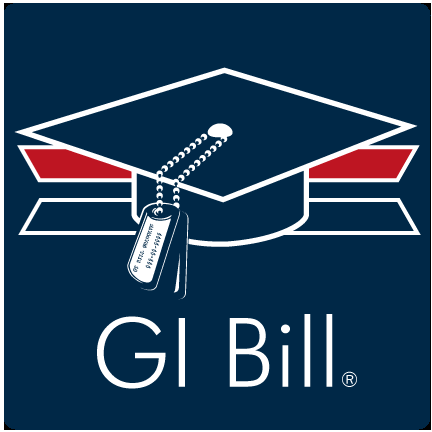 Testifying before the House of Representatives veterans' affairs committee Monday, Will Hubbard, the vice president of government affairs at Student Veterans of America, said if student veterans sat down to write an update to the GI Bill, it would look like the proposal before the committee.
The committee held a hearing on a long-awaited update to the Post-9/11 GI Bill Monday just days after unveiling the new legislation -- a sign of the urgency felt by lawmakers and veterans' advocates backing the bill. The legislation attempts to fill gaps in veterans' benefits in the 2008 Post-9/11 GI Bill and also would restore benefits for those affected by recent closures of large for-profit colleges. And among other provisions, it would lift a 15-year time limit in which veterans must use GI Bill benefits, give Purple Heart recipients full eligibility for benefits, and expand support for veterans pursuing STEM degrees.
"The passage of this bill will represent the start of a new era for education for veterans," Hubbard told lawmakers.
The bill also would expand access to aid for National Guard members and reservists, awarding up to $2,300 in additional tuition benefits as well as an increase in their housing allowance. And it would let veterans transfer eligibility between dependents.
Purple Heart recipients previously had to serve three years to get full access to GI Bill benefits, but the new bill would automatically provide full eligibility for those veterans.
Veterans groups said while they welcomed the legislation, it could still be improved, especially in provisions restoring benefits for veterans who attended closed institutions. The bill would give affected veterans one semester's worth of benefits if they have been affected by a closure since January 2015. The provision applies to school closures going forward as well.
"While we support this initiative, we feel it does not go far enough," said Patrick Murray, associate director for national legislative service at Veterans of Foreign Wars.
Murray said veterans should be able to recoup the benefits for each month spent at an institution closed since 2015, such as those operated by ITT Tech and Corinthian Colleges.
Hubbard said Student Veterans of America also hoped to see, among other recommendations, full funding of the state approving agencies that administer the GI Bill and restoration of GI Bill benefits used to earn any credit at a closed institution that could not be transferred elsewhere toward completion of a degree.
The committee also sees a need for a legislative fix to school closures because of the possibility that more institutions will fail in the near future. The Department of Education in December dropped its recognition of the Accrediting Council for Independent Colleges and Schools, an accreditor of 269 mostly for-profit institutions, in an endorsement of a decision by the federal panel that oversees accreditors. The Trump administration in May backed that decision.
An analysis of ACICS-accredited institutions in June found that 52 either are closing, have closed or have lost access to federal aid, and another seven may lose access to aid this month. Another seven may lose federal aid eligibility next month, while 11 already have found a new accreditor.
Kevin Thompson, a U.S. Navy veteran who attended an ITT Tech campus in Phoenix from 2015 to 2016, said he had just purchased books and other materials for classes when the for-profit chain announced it was closing all 130 of its campuses last September. He was eventually able to transfer some of the credits he earned at ITT to DeVry University (now Adtalem Global Education) but has exhausted his GI Bill benefits two courses short of a bachelor's degree. Thompson said the restoration of benefits in the bill would allow him to finish his B.A. and find a job.
"I could complete those two classes and get that degree," Thompson said in an interview.
The Department of Education began in April to notify students who used aid from Pell Grants to attend closed institutions -- including those operated by ITT and Corinthian -- that their Pell eligibility would be restored so they can continue their education elsewhere. Now military students affected by those closures will see similar assistance from the federal government.
Representative Luke Messer, an Indiana Republican, said in testimony at Monday's hearing that ITT's sudden closure last year affected 40,000 students across the country, including 7,000 veterans.
"If a student attended ITT Tech through a Pell Grant, they had that Pell Grant restored. And if they took out a federal loan, the loan as forgiven," Messer said. "But nothing has been done for the student veterans who used their GI Bill benefits to attend ITT Tech. Frankly, our veterans got a raw deal."
Limitations in the Bill
Other advocates, even as they welcomed the overall expansion of benefits in the bill, raised concerns after its unveiling about where it came up short. Carrie Wofford, president of Veterans Education Success, said she was worried that current language in the bill -- which says that students at institutions that close during a semester would have their benefits restored -- wouldn't apply to ITT students because the chain closed before the fall semester officially began last year.
Tiffany Haverly, a spokeswoman for the veterans' committee, said that the Department of Veterans Affairs has determined that ITT students would be covered by the benefit, however.
WICHE Cooperative for Educational Technologies, a nonprofit focused on improving the quality of e-learning programs, also said ahead of Monday night's hearing that it was disappointed the bill does not address current rules at the VA that give students who take all their courses online only 50 percent of the national average housing allowance. A student may attend classes on campus one semester and receive a full housing allowance, the group said, and then take only online classes the next semester and see their housing allowance slashed by half.
The $100 million price tag over 10 years for the expanded benefits in the bill would be offset by reducing housing stipends under the GI Bill to a similar level as active-duty service members, who saw those stipends reduced by 1 percent for five years starting in 2014, committee staff said. The housing allowance for GI Bill recipients was exempted from that 2014 reduction. Current GI Bill recipients would be grandfathered in under that provision of the bill and would not see their housing stipends changed.
Representative Phil Roe, a Tennessee Republican and chairman of the veterans' affairs committee, said the bill was a "shining example" of how well members of Congress can and should work together.
"This isn't a package that comes along every day," he said.
Representative Tim Walz, a Minnesota Democrat and the ranking member on the committee, said the committee showed members of Congress can work together toward the goal of providing the best care for veterans.
"We would hope our Senate colleagues will follow our lead, take this thing, move it through, and I know the president wants to sign this," he said.
The bill is getting broad backing from veterans' groups. In April, a proposal from Roe's office to pay for expanded benefits by requiring that service members pay into the GI Bill was tabled after intense backlash from several veterans' groups.
House Majority Leader Kevin McCarthy told the Associated Press last week that House leadership would move forward with the GI Bill update this month, and a similar bill is expected to be introduced with bipartisan backing in the Senate.