You have /5 articles left.
Sign up for a free account or log in.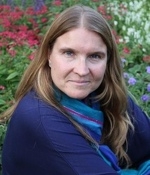 As a doctoral student at University of California, San Diego, studying the history of modern China, Maggie Greene in 2010 received a Fulbright-Hays grant to spend a year in Shanghai in pursuit of her degree. Now an assistant professor at Montana State University, Greene said the time she spent in China was key to her career as a historian.
"I had time to develop long-term relationships that have been super helpful in getting access to sources, getting access to archives I would have a hard time getting by myself," Greene said.
But the education funding bill currently under consideration by the House appropriations committee leaves out any funding for the Fulbright-Hays program -- a financial blow to up-and-coming scholars looking to develop subject expertise in an international area. The size of the program is modest at $7 million, but it provided grant funding to 97 fellows in fiscal year 2016 for doctoral dissertation research abroad. Fulbright-Hays also supports short-term seminars and group projects abroad.
"That's really critical," Greene said. "How can we be part of this global community without having people who understand other parts of the world that are in many cases very, very different from the United States?"
Scholarly organizations, among them the National Humanities Alliance and the Association for Asian Studies, alerted their members to the cuts Tuesday ahead of a markup of the bill this morning. The groups asked members to talk about the proposed cuts on social media and to contact their representatives in Congress and ask that the funding for Fulbright-Hays be restored.
Proponents of the program say it is essential that doctoral students pursuing deep expertise in a particular area, language and culture have the ability to travel during their graduate education -- both to access resources like archives and to gain an understanding of that culture they couldn't get on their campus in the United States.
"Fulbright-Hays is a relatively small program dollarwise, which makes it all the more important for those who care about it and care about maintaining the deep expertise that it cultivates to tell the story about its role and its impact," said Stephen Kidd, executive director of the National Humanities Alliance.
Lawmakers haven't explicitly targeted Fulbright-Hays for elimination, Kidd said, but with low spending levels imposed by Republican leaders and a mandate to find cuts, they may have settled on a lower-profile program. But the White House budget proposal released in May proposed zeroing out the program, along with other support of humanities funding. The alliance noted in an analysis of the appropriations bill that lawmakers did not follow through on several of those proposals. The Department of Education, for example, would receive level funding of about $65 million for the Title VI international education programs.
But supporters say Fulbright-Hays fills an important niche that other programs don't. Funding for research in the humanities and social sciences is already extremely limited, said Tanya Golash-Boza, a professor of sociology at University of California, Merced. And most grant awards from agencies like the National Science Foundation fund specific costs, like purchases of equipment or software.
"If you're a graduate student and you want to do international research, the only way to do that is through a fellowship like this," she said.
Golash-Boza, who studies the implications of immigration policy, used a grant from the program to travel to Brazil, the Dominican Republic, Guatemala and Jamaica during the 2009-10 academic year and interview people deported to each of those countries from the U.S. She said eliminating the program would send a signal that Congress does not value international expertise. 
But in other ways that message has already been delivered, she said. When Golash-Boza received the grant, it still paid for faculty travel and research. But since then, faculty support has been eliminated through cuts to the program.