U of Texas prevailed in affirmative action case in large part because of its research. Will other colleges be able to match that analysis? And will legal and political battles change if focus is on rejected Asian-American applicants?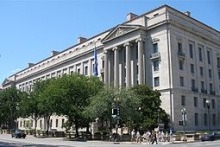 Many college leaders and diversity advocates were stunned by the news Tuesday that the U.S. Justice Department is preparing to investigate and sue colleges over their affirmative action policies. Just over a year ago, the U.S. Supreme Court upheld the admissions policies of the University of Texas at Austin, which include consideration of race and ethnicity. As a result, many educators were not expecting a sustained challenge to affirmative action this soon.
Experts on higher education law said that ruling, as well as one three years earlier, also involving the University of Texas, and another in 2003 on policies at the University of Michigan, were clear on a principle underlying many college policies to consider race and ethnicity in admissions. Diversity has educational value, and colleges are entitled to pursue diverse student bodies, the decisions all said.
But that's only part of the equation. The Supreme Court decisions were clear that colleges can't just say that their policies are designed to promote diversity and assume all is well. They must document that they have considered alternatives, that they are monitoring the impact of their programs, and much more. A college with the best of intentions but lacking that kind of documentation may be vulnerable, experts agreed.
An added complication came in the form of rumors that a major reason for the new Justice Department campaign was to investigate claims from some rejected Asian-American applicants that Harvard University discriminated against them, in part through policies that are designed to recruit and enroll black and Latino students. Those who have filed complaints have based their arguments in large part on analyses of the average SAT scores and grades of accepted and rejected applicants. This may make it challenging for colleges in terms of public discussions of "holistic" admissions, in which a wide range of applicant characteristics are considered -- even though many members of the public assume that formulas are involved.
And on Wednesday, the Justice Department encouraged the view that the investigation was focused on the Asian complaints about Harvard, although others noted that any federal case against Harvard would in fact influence policies at other competitive colleges. And the documents that were the basis for the original reports about the investigation were more broadly focused than just Harvard.
Mission and Research
For many in higher education who support affirmative action, Art Coleman is the go-to person on legal issues. He is managing partner of Education Counsel and the author of numerous briefs over the years defending the right of colleges to consider race in admissions.
He said that the key legal question isn't just whether a college values diversity. "What we have learned from courts for decades … is the importance of having good strategic thinking, insight and judgment about issues of diversity aligned with mission," he said.
That means colleges can't arbitrarily set a goal for diversity, he said. And it also means colleges can't develop a plan and then let it sit. Colleges must show "a process of continuous improvement," and show that "you are periodically visiting your goals, your policy design."
Doing all of this is "a lot of work" if colleges haven't been doing it, but "becomes a normal part of business" for those that focus on it, he said.
Studies and analysis are needed for colleges that consider race and ethnicity in financial aid, Coleman said, although the level of detail may be less than with admissions. Most colleges admit most of their applicants, and so affirmative action doesn't really come into play except at the minority of colleges that are competitive in admissions. But many colleges that are not competitive in admissions do have some scholarships for which race and ethnicity are considered.
In many of these cases, Coleman said, the share of financial aid awarded in part based on race and ethnicity is so small that research would indicate a minimal impact on the nonminority students who aren't receiving the aid. So while colleges that use affirmative action in admissions need to explore the impact on those who don't benefit, this burden may be less for colleges' aid programs.
Thomas Sullivan, president of the University of Vermont and a lawyer, said he thinks most colleges with competitive admissions did their research during or shortly after the Supreme Court rulings on the University of Texas, in 2013 and 2016. He said that the Supreme Court rulings "gave a real road map" for how to document the need for plans that consider race and ethnicity.
A key issue, he said, is returning to plans year after year. Colleges "have to be vigilant" about tracking changes and making appropriate adjustments in their plans, he said. "This isn't a one-shot thing."
Similarly, he said, more is needed than just saying that one uses holistic admissions. Colleges need to show that they really do examine "an entire portfolio" and consider many factors, he said.
Statistics and Asian Applicants
Students for Fair Admissions is a group that has filed legal complaints against several universities, most prominently Harvard University, arguing that Asian-American students are held to a higher standard than other applicants.
Edward Blum, the president of the group, said he was pleased that the Justice Department plans to investigate colleges' practices with regard to affirmative action. "It is well documented that Asian-Americans are being discriminated against by our nation's most competitive colleges and universities," he said. "Any effort to end that discrimination would be greatly encouraged."
His group points to studies showing that Asian-American applicants need significantly higher SAT scores and high school grades to be admitted to elite colleges than do other students (in many cases, including white students).
Robert O'Neil, a professor of law emeritus and president emeritus at the University of Virginia, said he thinks it would be difficult for the Justice Department to show "intent" to discriminate, even if many files are obtained from institutions such as Harvard. It's not enough to show trends in average test scores, he said, to demonstrate discrimination.
Coleman said that if the Justice Department focuses on rejected applicants with high SAT scores and grades, colleges will stick by holistic admissions. "The theory about grades and test scores effectively defining merit has been the defining feature of plaintiffs' complaints" for years, he said. "That reflects a complete misunderstanding of the bases for, and process to, evaluate applicants."
Today's News from Inside Higher Ed
Inside Higher Ed's Quick Takes