You have /5 articles left.
Sign up for a free account or log in.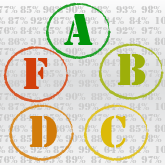 After criticism from right-leaning media outlets, a course syllabus at the University of Georgia that gained attention -- and condemnation -- has been changed. The "stress-reduction policy" section of the syllabus -- belonging to a course taught by Rick Watson, a business professor -- is now deleted, after the university raised issues about it with Watson. The institution, however, said the section was deleted was because of its lack of academic rigor, not the criticism or media attention.
The syllabus's stress-reduction policy attracted coverage on right-leaning news sites such as Campus Reform, The College Fix and Media Research Center. Under the policy, students could change their grades if they felt "unduly stressed" by the one they received, and leave group work at any time, without any explanation, if they felt stressed by the situation.
Additionally, the policy (featured, in part, below) designated that "only positive comments about presentations will be given in class."
All tests and exams will be open book and open notes, including the use of material on your laptop.
All tests and exams will be designed to be completed in half the allotted time by the majority of students.
All tests and exams will be designed to assess low-level mastery of the course material.
If you feel unduly stressed by a grade for any assessable material or the overall course, you can email the instructor indicating what grade you think is appropriate, and it will be so changed. No explanation is required, but it is requested that you consider waiting 24 hours before emailing the instructor.
If in a group meeting, you feel stressed by your group's dynamics, you should leave the meeting immediately and need offer no explanation to the group members. Furthermore, you can request to discontinue all further group work and your grade will be based totally on nongroup work.
Only positive comments about presentations will be given in class. Comments designed to improve future presentations will be communicated by email.

While this policy might hinder the development of group skills and mastery of the class material, ultimately these are your responsibility. I will provide every opportunity for you to gain high-level mastery.
Right-wing outlet CSC Media Group, which first reported on the syllabus, referred to it as "a stunning but not-to-surprising [sic] example of the deteriorating quality of education and discipline in America's universities."
The syllabus has since been changed, although the University of Georgia said the change was made because the syllabus didn't fit with university policy, not because of the negative attention it received.
"A recent online report published a syllabus that a Terry College of Business professor had placed on his website," Benjamin C. Ayers, dean of the Terry College of Business, said in a statement to Inside Higher Ed. "The syllabus stated that his grading policy would allow students inappropriate input into the assignment of their own grades. I want you to know that the syllabus did not conform with the university's rigorous expectations and policy regarding academic standards for grading."
The syllabus, which is available online, currently makes no mention of the stress-reduction policy, and says it was updated Tuesday. An archived version of the webpage from Monday shows the original policy.
"I have explained this discrepancy to the professor, and he has removed the statement from his syllabus. Rest assured that this ill-advised proposal will not be implemented in any Terry classroom," Ayers said. "The University of Georgia upholds strict guidelines and academic policies to promote a culture of academic rigor, integrity and honesty."
Watson, who holds a doctorate in management information systems and has been at UGA since 1989, did not return requests for comment.
Academic Freedom
Of course, exactly how and why the syllabus was changed might raise questions in regard to academic freedom.
"A lot of this depends on how this is framed," John K. Wilson, an independent scholar of academic freedom and co-editor of the American Association of University Professors' "Academe" blog, said in an email.
"The [administration] can always ask a professor to do something," he said. "Dangerous territory is when it is imposed on a professor."
Wilson, for his part, disagreed with parts of Watson's policies. The grade-change portion isn't in line with the AAUP's guidelines on appealing grades, and he called the restriction on feedback during presentations "disturbing."
"There is also a disturbing restriction on students not to express criticism of the ideas of other students, which I would disagree with," he said.
A UGA spokesman said Watson voluntarily removed that section of the syllabus after the discrepancy was pointed out.
Hans-Joerg Tiede, senior program officer for academic freedom and tenure at AAUP, said that whether or not academic freedom concerns were warranted would depend on the standards to which the university was holding Watson.
"It would not be compatible with principles of academic freedom for the administration simply to say, 'Your policy isn't sufficiently rigorous,'" he said. "Unless somehow [it was] in reference to [a grading standard] that was faculty approved."
"Even if this is based on a faculty-approved policy, the faculty member should have the right to file a grievance to seek a faculty review of the matter."