You have /5 articles left.
Sign up for a free account or log in.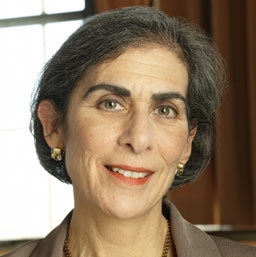 Not all cultures are equal.
That's the assertion made by Amy Wax and Larry Alexander, law professors at the University of Pennsylvania and the University of San Diego, respectively, in a Philadelphia Inquirer opinion piece that also goes on to rail against modern culture, including -- but not limited to -- "inner-city blacks," birth control and the "anti-assimilation attitudes" supposedly "gaining ground among some Hispanic immigrants."
The editorial attributes modern America's decline to the eschewing of "the hegemony of the bourgeois culture" of the 1940s, '50s and early '60s, which preached marriage before children, family values and respect for authority -- in contrast what the authors call today's idle, sloppy, divorce-prone and anti-authoritarian youth. The piece was published earlier this month but didn't cause a stir until recently, when students -- who are just now returning to campus -- noticed and began calling it racist, and saying its language is dangerous, especially in light of the recent white supremacist rally in Charlottesville, Va., which left a woman dead.
"[White supremacist Richard] Spencer's incitement of moral panic can find its intellectual home in the kind of falsely 'objective' rhetoric in Amy Wax's statement, which positions (white) bourgeois culture as not only objectively superior, but also under incursion from lesser cultures and races," a statement from a Penn multicultural group posted on Medium read.
A column in the student newspaper, The Daily Pennsylvanian, signed by 54 students and alumni, called the ideals extolled in Wax and Alexander's piece "steeped in anti-blackness and white hetero-patriarchal respectability, i.e. two-hetero-parent homes, divorce is a vice and the denouncement of all groups perceived as not acting white enough, i.e., black Americans, Latino communities and immigrants in particular."
Wax and Alexander note that the '40s, '50s and '60s weren't perfect -- there was racial discrimination, sexism and "pockets" of anti-Semitism. But they also see a breakdown of order, and a modern "obsession with race" that they say would disappoint Martin Luther King Jr.:
This cultural script began to break down in the late 1960s. A combination of factors -- prosperity, the Pill, the expansion of higher education and the doubts surrounding the Vietnam War -- encouraged an anti-authoritarian, adolescent, wish-fulfillment ideal -- sex, drugs and rock-and-roll -- that was unworthy of, and unworkable for, a mature, prosperous adult society. This era saw the beginnings of an identity politics that inverted the color-blind aspirations of civil rights leaders like the Reverend Dr. Martin Luther King Jr. into an obsession with race, ethnicity, gender and now sexual preference.
Now, the authors argue, that order has been damaged by certain "inner-city blacks" and attitudes against assimilation allegedly circling among Hispanic immigrants (whether other immigrants are in on this conspiracy is not detailed).
All cultures are not equal. Or at least they are not equal in preparing people to be productive in an advanced economy. The culture of the Plains Indians was designed for nomadic hunters, but is not suited to a first-world, 21st-century environment. Nor are the single-parent, antisocial habits, prevalent among some working-class whites; the anti-"acting white" rap culture of inner-city blacks; the anti-assimilation ideas gaining ground among some Hispanic immigrants. These cultural orientations are not only incompatible with what an advanced free-market economy and a viable democracy require, they are also destructive of a sense of solidarity and reciprocity among Americans. If the bourgeois cultural script -- which the upper middle class still largely observes but now hesitates to preach -- cannot be widely reinstated, things are likely to get worse for us all.
A Matter of History
Students weren't the only one who took issue with Wax and Alexander.
"Even when framed in ostensibly race-neutral terms -- as assertions of cultural rather than biological supremacy -- those claims were widely understood as resistance to the hard-won gains of racial justice movements," a group of Penn law professors wrote in an editorial addressing Wax and Alexander. "They cannot be revived today washed clean of their racist roots."
"Reasonable people can disagree about how law and social policy should promote strong families and communities. But it is irresponsible to ignore the ugly history of claims of white cultural superiority and to minimize the inequality embedded in 1950s valorization of male Protestant whiteness. The decade was marred by such deep-seated discrimination that it cannot stand as any kind of paragon."
Co-authors Sarah Barringer Gordon, Sophia Lee, Serena Mayeri and Tobias Wolff said that the characterization of the past the way Wax and Alexander proposed was problematic because "it was never that simple."
"For those of us who study midcentury U.S. law and culture, it is characterized by oppression every bit as much as opportunity," they said in an email. "Picking and choosing in the ways that Wax and Alexander do -- emphasizing what they view as positive features and downplaying the negative -- does not take account of a much less rosy reality. Instead, they have constructed a wished-for (but never actual) golden age of hard work, pluck and respect."
Official university reactions have been limited.
A San Diego spokeswoman said that the institution hasn't heard from students objecting to the piece -- possibly due to students preparing for move-in day and not being on campus yet -- and that the university is committed to "contributions from all religions, cultures and points of view."
"While we recognize and protect the First Amendment right to freedom of expression, we are mindful that diverse points of view may be upsetting to some who do not agree with opposing perspectives," Pamela Gray Payton said in an email. "We continue our work to ensure that members of our campus community feel safe and supported as we discuss and debate the urgent challenges facing our world."
Penn took a similar approach.
"The views expressed by the op-ed authors are their own, and are not a statement of Penn Law's values or policies," law school spokesman Steven Barnes said. The dean of the law school, Ted Ruger, agreed, although he kept his direct criticism to one sentence.
"Institutionally and collectively we must permit every student and faculty member to speak, but we need not remain silent or imply endorsement of all views," Ruger wrote in an opinion piece for The Daily Pennsylvanian. "And so, while debate continues, it is important that I state my own personal view that as a scholar and educator I reject emphatically any claim that a single cultural tradition is better than all others."
Ruger emphasized his position in a statement to Inside Higher Ed.
"Any assertion that one culture is superior to all others is contrary to our core values as an institution," he said. "I emphatically reject the view of any scholar, on our faculty or elsewhere, who makes such a claim."
But Wax hasn't limited her cultural criticism to comparing the '60s and the present day. Wax, who grew up in a Jewish household, took on what she sees as the difference between black, Jewish and Asian-American cultures in a 2015 University of Pennsylvania Journal of Constitutional Law article, "On Not Dreaming of Affirmative Action":
In contrast, blacks take a very different tack. They invest tremendous political energy and capital in advocating for and procuring affirmative action programs. This necessarily involves a push to lower or alter educational and aptitude-oriented requirements, with less effort necessarily expended on meeting them. The focus is on changing other people's reaction to their performance, rather than what is being reacted to: the performance itself.

This divide, which distinguishes two groups (Asians and Jews) that have achieved significant economic, social and educational success from one (blacks) that has lagged chronically behind, ties into an important attitudinal difference in the view of the self as agent as opposed to victim.
"People are outraged at me for sort of touting a life script that's been out there forever," Wax told Inside Higher Ed. "I'm waiting for them to get there and march against bourgeois values. I'm waiting for that."
"If they were really being consistent, they would go out there and say, 'We're going commit crimes, and get high, and go on strike and go on food stamps, and have a bunch of out-of-wedlock babies, because we want to have nothing to do with these tainted, racist values,'" Wax said. "These clearly aren't universal values, no one can argue that with a straight face, in the sense that they have come out of a particular time, a particular place and a particular culture."
When asked if there could be outside factors to not following those values, beyond choosing to not follow them, she called that idea a nonstarter, and shortly after declined to speak further.
"Anyone can adhere to them if they so choose," she said.
For Alexander, any claims of racism are misplaced.
"There's not a single racist claim in it," he said. "I have a multiracial family. This is the kind of thing -- when you don't have an argument that deals with the claims made, you just make claims like it's racist, it's sexist, it's homophobic. That's a sure sign you don't have an argument."
Alexander's interpretation that the norms he highlights are causes of success -- and his devaluation of outside factors, such as systemic racism -- lies in his belief that racial discrimination is largely nonexistent today, he says, which makes identity politics' focus on race a problem.
"Offense is largely manufactured," he said. "This is another thing people can cite in order to claim power … This is another way to arrogate power, by claiming you've been offended."
A representative from the Inquirer said none of the editorial page team was available for comment, but editorial page manager Harold Jackson defended running the piece.
"Our primary goal in publishing any commentary is to provoke thoughtful discourse among our readers," Jackson said in a statement. "That means we may not necessarily agree with an opinion presented in a particular commentary, but we felt the idea expressed was worthy of being aired in a forum where those who agree or disagree might be moved to give the issue more thought."
More from Race & Ethnicity