You have /5 articles left.
Sign up for a free account or log in.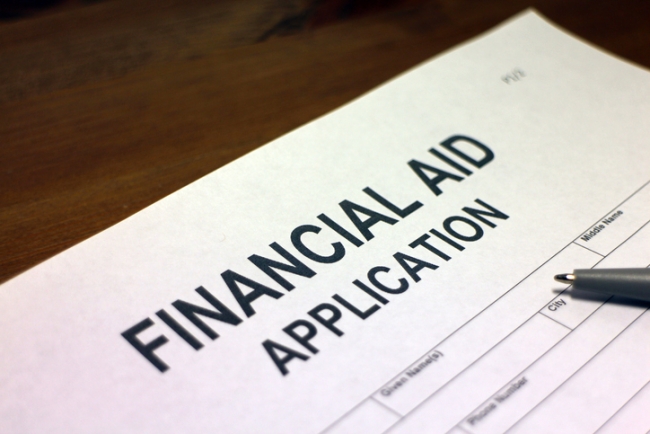 BOSTON -- Changes made last year to the Free Application for Federal Student Aid led to new behaviors both intended and unintended by students and colleges and universities, according to survey results and other data presented at a Friday session during the National Association for College Admission Counseling's national conference.
Students filed FAFSAs earlier and colleges and universities mailed award letters earlier, changes praised for giving students and families more time to evaluate their financial aid offers. But some colleges and universities also moved up their FAFSA filing deadlines, a move criticized for denying students the intended increase in flexibility.
In last year's admission cycle, students were able to fill out the FAFSA starting Oct. 1, three months earlier than in previous years. Students and families were also able to fill out the FAFSA with income information from two years earlier, a practice dubbed "prior-prior year" (as in, from two years prior).
Enrollment administrators from the University of Tampa and Marquette University presented survey results on prior-prior effects Friday. A total of 115 colleges and universities participated in a survey collected electronically from the middle of June to the middle of July. Most respondents, 88 percent, were four-year private institutions. Another 9 percent were four-year public institutions, 2 percent were two-year public institutions and 1 percent were two-year private institutions.
Of those surveyed, 80 percent reported mailing awards letters earlier. Meanwhile, 11 percent said they made no changes to their timelines.
In a few cases, institutions made financial aid awards before their boards had set their tuition and instead used estimated tuition -- a risky proposition.
"Then the actual rates ended up being higher," said John Baworowsky, vice provost for enrollment management at Marquette. "Surely that creates disappointment in the minds of students. It kind of goes against what the Department of Ed hoped to accomplish with prior-prior."
Two-thirds of respondents said their boards would set tuition earlier in the future.
Just over a third of respondents, 34 percent, said they could not make awards earlier because tuition rates were set too late. The same percentage said they could not make awards earlier because of technology or staffing issues.
Marquette could not shift to earlier awards last year because it had a December application deadline, Baworowsky said. The university has moved to a rolling admission deadline this year, however. Prior-prior is considered most likely to affect students applying to institutions with rolling admission.
A split emerged between what colleges expect others to do and what they plan to do themselves. More than half expect other institutions to send award letters earlier next year. Yet more than half also said they don't plan to mail awards earlier themselves.
Three-quarters of respondents said they plan to analyze 2017 FAFSA data before making any changes. Baworowsky theorized that colleges and universities treated last year as a test year and that they would be making bigger changes in the future.
Looking back at last year, 40 percent of colleges and universities said earlier awards drove earlier deposits -- but 39 percent said more students attempted to negotiate their financial aid packages. Slightly less than a third, 31 percent, said prior-prior year encouraged students to commit earlier. Just 24 percent said prior-prior generated more deposits, and only 13 percent felt more confident about the size of their first-year classes because of prior-prior.
"Schools were expecting these bumper crops of students that didn't materialize," Baworowsky said.
While 88 percent of respondents encouraged students to file FAFSAs earlier, half did not change their own deadlines. Among those that did change their own deadlines, moving up the deadline by two months was the most common action.
Brent Benner, director of enrollment management at the University of Tampa, criticized the practice of universities moving up their FAFSA deadlines, calling it negative and disingenuous.
"You don't have to move up these FAFSA filing deadlines," he said. "This is putting more of a burden on families and not giving them the window to take advantage."
Benner also shared aggregate data collected from 14 members of the Private Colleges and Universities of Florida. Those 14 institutions packaged their awards admissions cycle on dates ranging from Oct. 2 to Feb. 1. The average date packaged was Dec. 2 -- months earlier than the average date packaged previously, which was March 21.
Prior-prior seems to have led to a higher yield of admitted students sending deposits, Benner said. It also appears to have lowered the rate of canceled deposits. Those points indicate it is helping students and families plan, he said. Benner predicted prior-prior will reduce summer melt for colleges packaging early and improve retention and graduation rates by giving families more time for financial planning after they have their awards in hand.
The University of Tampa saw many more students filing FAFSAs. In 2017, 67 percent of its admitted students filed FAFSAs, up from 56 percent in 2016. But more high-income students than low-income students took advantage of prior-prior.
That's consistent with an existing criticism of prior-prior: the new rules have boosted FAFSA filing, but wealthy students are the ones seemingly most likely to take advantage of them. Still, Benner argued that wealthy students discussing early filing in high school settings will, over time, push other students to file early as well.
The session ended with suggestions for further financial aid reform. Those suggestions included that universities put accurate net price calculators in place instead of the current crop of often-inaccurate calculators that can mislead students. They also included more clarity in financial aid packages, more closely consulting with students about their financial aid offers and offering estimated award letters for high school juniors.
On the topic of future federal reform, recommendations included requiring FAFSA filing once every four years, saving students, colleges and universities time and energy at little cost because family incomes do not tend to change drastically over such short periods. They also included a 2 percent interest rate for federal student loans, determining Pell Grant eligibility once every four years and creating a comprehensive federal college savings plan.